During the peak of the last housing cycle in 2017, MB coined the phrase "shrinkflation" to describe the peculiar situation whereby housing prices rise strongly alongside crashing sales volumes.
Australia's housing market is experiencing another round of shrinkflation with dwelling values surging at the same time as turnover remains anaemic.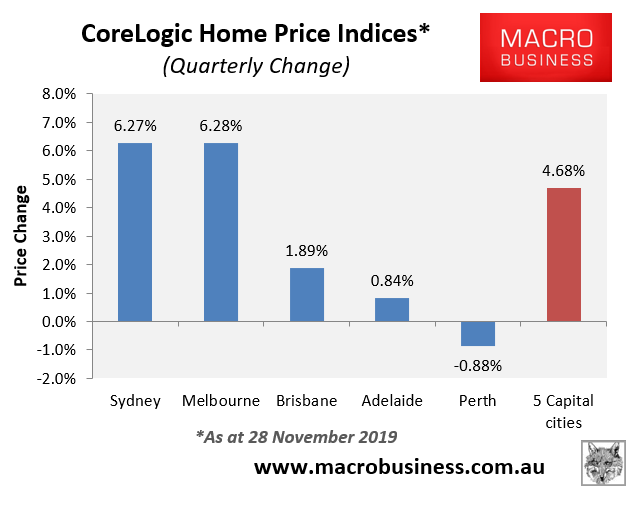 A new report from CoreLogic tells the tale, with far fewer homes for sale this spring despite the massive lift in values and buyer interest:
The number of new listings added to the national housing market through November was up 56% from the depths of winter, however compared with previous spring periods, newly advertised stock hasn't been this low since CoreLogic began tracking listings in 2007. With fresh listings at a lower than normal level and buyer demand rising, the total number of advertised properties available for sale is also tracking at historic lows, down 12.4% nationally compared with last year and the lowest reading for this time of the year since 2009.

With buyers taking advantage of the lowest mortgage rates since at least the 1950's along with an improvement in credit availability/borrowing capacity, market activity is rising. With such a small pool of stock available for sale, competition amongst buyers is increasing, adding a sense of urgency to the market which is another factor supporting price growth at the moment.

Based on a count of new and total listings over the first four weeks of November, both new listings being added to the market and total listing numbers were down compared with the same period a year ago across every capital city.

The largest drop in new listings numbers can be seen in Darwin, down almost 40% compared with last year, while Hobart (-23.3%) and Perth (-23.0%) have also recorded a substantial drop relative to last year. Total listings numbers were the lowest relative to a year ago in Sydney (-23.1%), Perth (-16.6%) and Melbourne (-15.7%)…

In stronger markets like Sydney and Melbourne, the low number of listings being added to the market is more surprising. One reason could be related to overall consumer confidence remaining low. Selling a home, as well as buying a home, is a high commitment decision that is harder to make when confidence in the overall economy and future household finances is low. Another factor relates to the speed of the market recovery. It was only five months ago that housing values were still broadly falling. Preparing a property for sale involves a number of processes that take some time, including making the decision to sell, finding an agent, preparing the home for sale and commencing a marketing campaign. Considering this, if selling conditions remain strong through early summer, we could see the market being tested with a larger number of listings through early December or the first quarter of next year.

Sydney

There were 6,879 new listings added to the market over the first four weeks of November, 19% below the decade average and 3.2% lower than a year ago. This was the lowest count of new listings for this time of the year since CoreLogic listing records commence in 2007. Total listings were running at 24,360 across Sydney over the same period, 23% lower than a year ago and almost 13% lower than the decade average. The short supply levels are adding some urgency to local market conditions as active buyers compete across a relatively small pool of available stock for sale.

Melbourne

There were 8,603 newly advertised properties added to the Melbourne housing market over the first four weeks of November; 7.4% lower than a year ago and 7.7% below the decade average. New listing numbers haven't been this low since 2011 when the market was still moving through a downturn. Total listing numbers across Melbourne (32,862) were almost 16% lower than a year ago and 0.6% below the decade average. When the market was moving through peak growth conditions in 2015, total advertised stock levels were only slightly lower than their current level…
This supports MB's view that is a very 'thin' market, and while dwelling values are rising strongly, the housing market is a long way from healthy.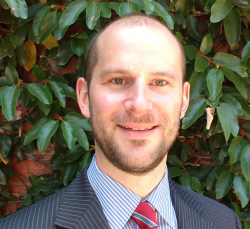 Latest posts by Unconventional Economist
(see all)