Scummo went up in flames on the weekend. The liberal press applied the blowtorch. Laura Tingle captures the essence of it:
It has been a week of catastrophe in Australia.

For so many people, and so many communities, there have been days and nights of sleeplessness, exhausting anxiety, and fear of monstrous firestorms; and for some, the destruction they have caused.

And now the oppressive knowledge that it is likely that this could go on for months.

It has also been a week of catastrophic failure of our political dialogue. It's easy to just express exasperation at the sniping of some of the statements made by politicians this week as they have tried to fight a culture war about climate change in the midst of such disastrous scenes.

But there is actually something much more alarming going on here. If our political conversation really is at a point when these cultural weapons can't be downed in the face of a crisis, we really are in a lot of trouble.

The widespread acknowledgement that this current fire season is something out of the ordinary, that it has no end in sight, and that in some cases there may not even be enough water to fight fires, is an opportunity of a lifetime for our leaders, for all its catastrophic costs, if only they weren't too thick, or too incapable, to seize it.

…Canberra has resisted lifting its contribution, opting instead for the odd one-off payment. A lift in annual contributions, we are assured, is in the budget consideration works. (As in, for next year's budget.)

We know why that is. Everything the government does right now rests on its desperation to say it got the budget back to surplus.

…it has had a perfect storm of drought and bushfire stripping the credibility of its stubbornness on climate change, and alienating it from its own constituents in the bush.
Jacqueline Maley poured some petrol on the Government's seared flesh:
Politicians like to talk sentimentally about how much Australians pull together in a crisis, putting aside differences to help out their neighbours. And of course they have during these bushfires. We always do, when it comes to natural disasters. It was the politicians who failed to. And they keep failing.

Increasingly it feels the government, so keen to invoke its "quiet Australians", is using the phrase as a gag on debate. "Quiet Australians" is a genius political term – mystical and impossible to disprove. If you self-nominate as one, you ain't one.

Strangely the quiet Australians' biggest boosters in the media tend to be the loudest, un-drown-outable voices.

Elsewhere, the quiet is spreading and it's starting to feel eerie: talk about climate change during the bushfires was treated as a ghastly breach of an invisible etiquette code, with politicians behaving like characters from a Harry Potter book who fear naming the saga's arch villain.
The Saturday Paper's Mike Seccombe was ruthless:
The quote you are about to read did not come from Scott Morrison, although our prime minister repeatedly invoked the same sentiments this week, every time someone asked him about the role of climate change in eastern Australia's unprecedented bushfires.

"This sort of response isn't helpful. Families are mourning. Offer a prayer and temper your desire for politics …"

Nor is this next quote from New South Wales Premier Gladys Berejiklian, who deemed it "inappropriate" to talk about the causes of climate change while her state was burning:

"This is a time for people to grieve, to mourn, and to heal. This is not a time for political discussions or public policy debates."

Those words aren't attributable to Barnaby Joyce or Michael McCormack, or John Barilaro, or any of the other advocates of a bigger Australian fossil fuel industry. Nor was it Joel Fitzgibbon, or other "coalies" on the Labor side.

Actually, the quotes come from the United States' National Rifle Association. The first was in response to the 2017 Las Vegas shooting, in which nearly 60 people were killed and more than 400 were injured. The second came after the 2007 Virginia Tech massacre, in which 32 died and 17 were wounded.
There was much more of course.
The conservative media was first notable for the silence as climate change haters Andrew Bolt and Foghorn McCrann avoided the subject like the plague. Paul Kelly was pragmatic and insightful:
Behind this week's bushfires lurks a deepening economic-environmental crisis for regional Australia and a dilemma for the Morrison government — how to balance its regional constituency with urban cosmopolitan voters.

The challenge of a fragmented country is only growing. Competing economic and ethical interests are set to intensify. Future policy towards coal-fired power stations divides not just the government's voters — it divides the Morrison government itself.

The fires — and their inevitable link with a changing climate — will put prolonged pressure on Scott Morrison's regional-suburban voting alliance that won him the 2019 election. It is not just the Labor Party that battles with contradictory voting constituents.
…Recent history will tell Morrison to beware. While the Abbott-Turnbull era is over, divisions remain within the Liberal Party over climate change, energy and coal policy. This is not just an electoral and policy test. It is a unity test. It is, ultimately, whether Morrison can manage the challenge this term short of an internal rupture. That should be possible but it means consigning a lot of demons to history.
They won't be consigned. They can't be. The Coalition has already lost large swathes of the cities thanks to a two decades of climate change barstardry. It now clings to power via the pure irrationality of a QLD coal secession movement tangled up in nationalist politics. That movement is based upon denial and it must be reinforced or the cat is out the bag.
As John Howard amply demonstrated, after two deacdes of denial, all a Coalition embrace of climate change policy does is endorse another party that actually believes in it.
But the problem of having to do something was also made abundently clear by the political horror of Australia's volunteer armies chiming in, at the AFR:
In this overheated environment, there may be no more effective advocates than firefighters. Not radical students wrestling with police outside a mining conference. Not politicians, nor even scientists. But men and women whose very lives are threatened by a warming globe.

…If any conservative commentator was considering writing off Mullins as having gone rogue, he spoke on behalf of 22 other retired fire chiefs, including Lee Johnson from Queensland Fire and Emergency Services, Neil Bibby from Country Fire Authority of Victoria and Mike Brown, who had been Tasmania's Fire Service chief.

Fire has become a political force as much as a physical one. The collective national horror is a moment – perhaps an opportunity – for society to perhaps tip towards more assertive climate policies, a shift so politically tricky that it has bedevilled all major parties for over a decade, and arguably cost Labor this year's election.

…Adding to the pressure, mayors from communities affected by the fires called on the Morrison government to acknowledge the climate link and urgently fund resources needed for frontline services.

The 12 mayors from fire-affected areas including Noosa, Bellingen, the Blue Mountains and Ryde said all emergency services needed better funding for a longer fire season and increasingly severe disasters.Some of the mayors were members of the Greens, which spent the week whipping up anger towards the government.

They were aided by Deputy Prime Minister Michael McCormack and his predecessor Barnaby Joyce, who sounded, to some, as relics of an earlier era for framing the climate-bushfire discussion as an insult to victims.
There were a few other conservative hacks that squeaked but added nothing. Little wonder. It was no week to be a climate change denier and the ballot box has already been scorched by it, via the AFR:
Climate change and the environment have become key issues of concern among voters, rivalling health and the economy and sounding an early warning to the Morrison government ahead of the next federal election should the current crisis not abate.

The latest True Issues survey by JWS Research also shows that six months after Scott Morrison's self-described "miracle" victory over Labor on May 18, the post-election boost in optimism has faded and anxiety levels over the economy are are high.

The True Issues research is a periodic, nationwide survey which comprehensively canvasses the questions that voters want their government to tackle and gauges how it is handling these issues.
The burning of Scummo has begun.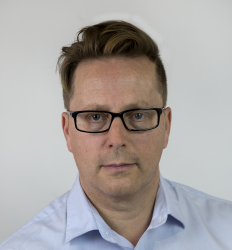 Latest posts by David Llewellyn-Smith
(see all)