In February, NSW Transport Minister Andrew Constance admitted that "off-the-charts" demand had stretched Sydney's train system to its limits:
Sydney's 163-year-old train network is struggling under the demands of what the government describes as "an explosion in demand". Last year passengers took more than 413 million journeys on the rail system, up 38 per cent from 300 million in 2013.

And over the next three years a 21 per cent rise in annual passenger trips is forecast…

"A hundred million passenger increase in a five-year period is off the charts, and that's what we've had to cater for."
Well, that "explosion in demand" has continued, with passengers from Sydney's migrant stuffed West suffering increased incidence of overcrowding:
Half of suburban lines have at least some trains unable to fit more passengers on during the busiest hour of the peak from 8am to 9am, figures from the state's transport agency show.

Trains on the busiest line, the T1 Western, recorded average passenger loads of 150 per cent during the morning peak in March, up from 139 per cent a year earlier…

The average number of passengers on the T1 Western line during the busiest hour of a weekday morning rose almost 9 per cent to 20,731 in March, compared with a year earlier…

Major relief to surging demand on the Western Line is a decade away when a $20 billion metro rail line carrying single-deck trains between central Sydney and Parramatta is due to open…

The airport line recorded average loads of 148 per cent in March, up from 135 per cent a year earlier, due in part to a population boom in suburbs around the Green Square and Mascot stations…
Sydney's population is projected to balloon by around 90,000 people every year for the next 48 years to nearly 10 million people. Therefore, the train network will continue to be overrun and become increasingly congested: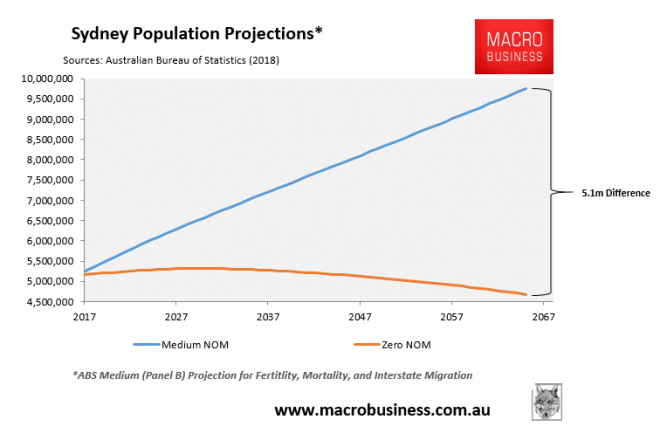 Moreover, according to Infrastructure Australia modelling, the crush-loading will extend well beyond public transport to include Sydney's roads, schools, hospitals and green space, regardless of whether Sydney builds up or out: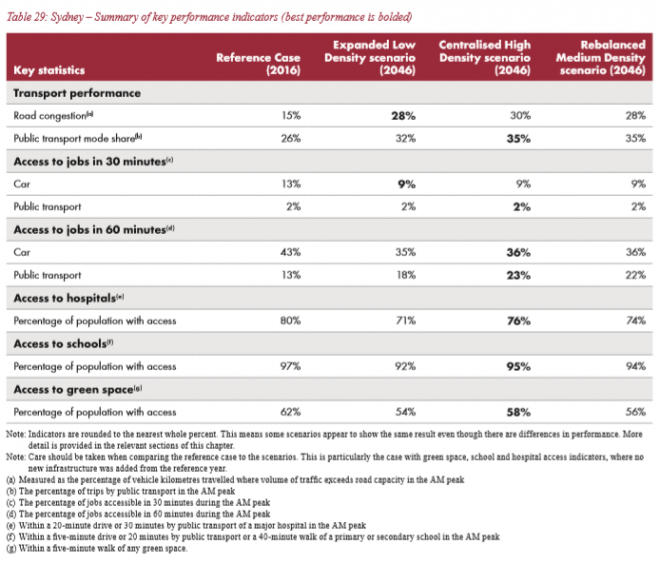 How's the 'vibrancy', Sydney? Just imagine how much worse liveability will get when Sydney's population roughly doubles around 10 million people?
This is a disaster in the making. And for what? To feed High-rise Harry, Gerry Harvey and Transurban more customers?
Cut immigration.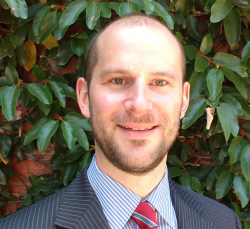 Latest posts by Unconventional Economist
(see all)