Welcome to the new era of partisanship run amok, via the AFR:
Federal Energy Minister Angus Taylor will seek to cut deals with "collaborative" states to shore up the destabilised national electricity grid, potentially isolating Victoria over energy and climate policy.

…It is understood the bilateral agreements will involve funding or other arrangements to achieve common goals, such as new generation, transmission lines or lowering emissions.

…Mr Taylor said the latest update from the Australian Energy Market Operator showed electricity and gas prices were coming down.

"We are starting to see the delivery on my KPI from the Prime Minister. Now it's too early to declare victory but we are seeing very promising results," he will say in the speech.

…"The recent CPI figures show that energy prices have now fallen for three consecutive quarters – the first time that has happened in our recorded history."
If they have fallen, and there is little evidence for it frankly, it is largely because the global LNG glut is so enormous that it has even pushed the east coast gas price down to $7.60Gj as of Friday, though contract prices are still more like $10Gj. Remembering that gas sets the marginal cost of electricity in the National Electricity Market.
As for threatening to black out an entire state simply because it has a Labor government, go back to the drawing board, Mr Taylor. The solution for lower utlity prices is entirely within his grasp, not Victoria's. All he needs to do is persuade Resources Mininster Matt Canavan to strengthen the Australian Donestic Gas Security Mechanism until gas contract prices fall.
Alas, Minister Canavan is off with the interests, also at the AFR:
The Morrison government says it is looking at carbon capture and storage as a climate change mitigation policy amid growing pressure from some of the nation's largest providers of fossil fuels.

Executives from gas giant Santos and coal miner Glencore have held high-level meetings with Prime Minister Scott Morrison and his senior ministers in recent days and weeks, advocating CCS be accepted as climate policy with support from the government's $2 billion climate solutions fund.

This fund is the centrepiece of the revamped direct action policy announced before the election, which uses money from the budget to purchase low-cost abatement.
The gas cartel and the coal miner. Charming company. No wonder they're talking to the minister, becasue CCS is so staggeringly uneconomic versus renewables that it will never work without your money subsidising it.
But the only sensible solution that would drop gas and power prices, gas reservation, threatens both so they capture Canavan's ear, while Victoria can just go dark 'cause, you know, Labor.
This is so much worser than Enron that it is impossible to know where to look.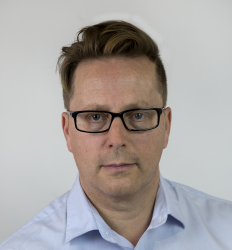 Latest posts by David Llewellyn-Smith
(see all)