Via the AFR:
Scott Morrison has all but slammed the door on fast-tracked tax cuts or other "panicked reactions" in next month's mid-year budget update, saying the government has already injected $9.5 billion of near-term stimulus into the economy since the May election.

Under external pressure to do more to stimulate the economy than he has already indicated, the Prime Minister will on Wednesday reveal that $3.8 billion of infrastructure spending has been fast-tracked over the next four years.

Of this, $1.8 billion will be spent this financial year and next. Along with the $550 million in extra drought aid already announced, and the $7.2 billion stage one income tax cuts rolled out on July 1, that amounts to $9.5 billion of stimulus in two years, the Prime Minister will say.
Anyone with half an econonic brain can see this how economically and politically stupid this is. Even Government cheerleader The Australian which tries to turn it into a massive stimulus package: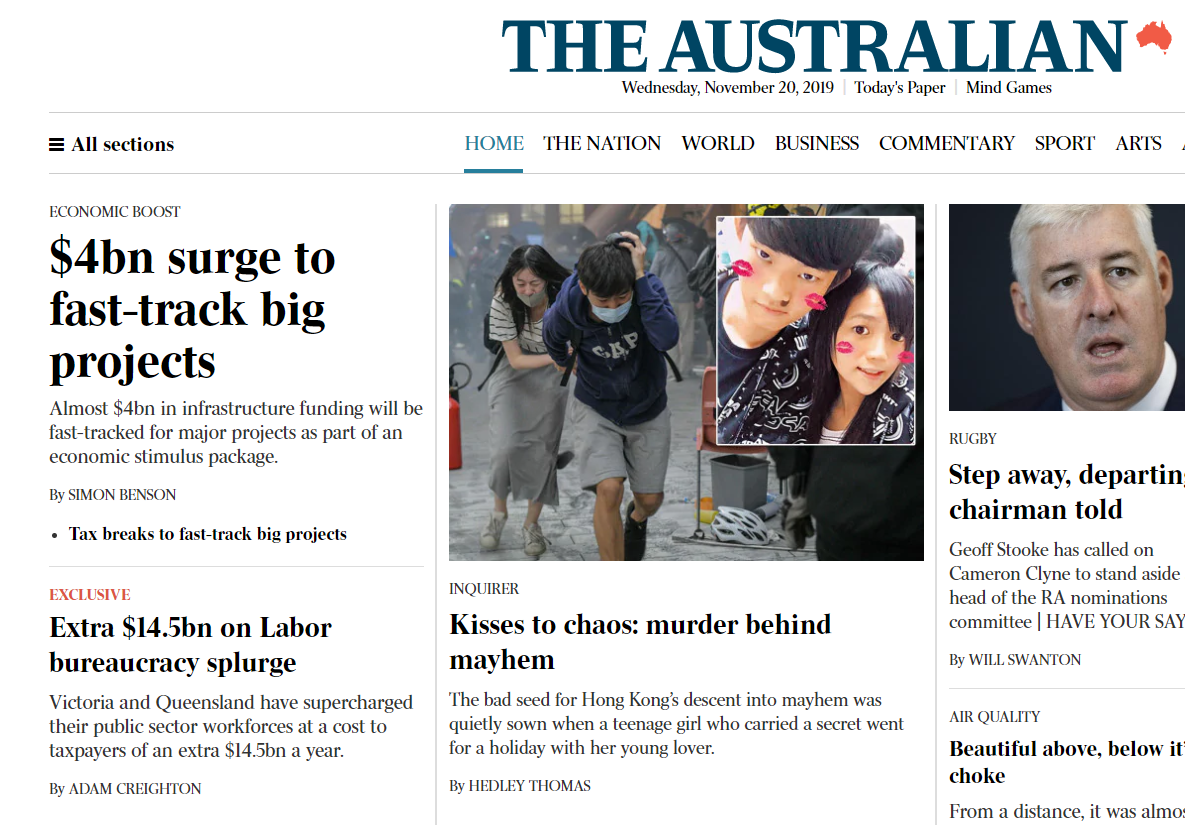 The "surge" is worth 0.05 of GDP per year. It's not even a pimple of the butt of the crawling Recessionberg economy.
Prepare for lower consumption and quantitative easing, which is Summo's real goal for his property mates.
David Llewellyn-Smith is Chief Strategist at the MB Fund and MB Super. David is the founding publisher and editor of MacroBusiness and was the founding publisher and global economy editor of The Diplomat, the Asia Pacific's leading geo-politics and economics portal.

He is also a former gold trader and economic commentator at The Sydney Morning Herald, The Age, the ABC and Business Spectator. He is the co-author of The Great Crash of 2008 with Ross Garnaut and was the editor of the second Garnaut Climate Change Review.
Latest posts by David Llewellyn-Smith (see all)