And why wouldn't it? It was never more than a PR stunt, via The Australian:
Federation reform could be the secret to improving productivity in Australia and avoiding blurred responsibility in fields such as health, the treasurer, Josh Frydenberg, has suggested.

In a speech to be delivered at the University of Adelaide on Thursday, Frydenberg reveals that state and territory treasurers have agreed to draw up potential productivity enhancing reforms in policy areas including transport, health, skills and environmental regulation.

In extracts of the Sir John Downer oration, seen by Guardian Australia, Frydenberg argues that Australia's federal system has "matured" with greater uniformity in states' approaches on taxation, education and transport and a single national approach to corporations law and the regulation of credit.

"But despite this progress we should be under no illusions about the inefficiencies that exist in our federation and the handbrake it represents on our productivity," he says. "This is where we can and must do better, knowing full well that a new bucket of money will not make our economy more efficient or businesses more productive.

"As we seek to lift our productivity from its current five-year average growth rate of 0.6% commonwealth and state governments need to work together and treat the productivity challenge as a national imperative."

Frydenberg argues that with the challenges of an ageing and growing population facing the Australian economy "we must make sure the lines of accountability between levels of government are not blurred".

Frydenberg notes the Productivity Commission's Shifting the Dial report had suggested that an "economic and social dividend" could be unlocked through supply-side reforms in areas of state responsibility, such as savings of $140bn over two decades in the health sector.
Aaaand….that's the end of it, via AFR:
Ahead of a speech last night on the inefficiencies of Federation, Mr Frydenberg scotched any prospect of joint reform, such as the Commonwealth adjusting the GST to help states eliminate inefficient taxes.

He reflected a growing view among his backbench colleagues that the government which spends the money should raise the money. This includes the NSW government, which recently released a discussion paper advocating changes to the GST as part of broader reforms.Treasurer Josh Frydenberg. States and Feds must row together on productivity. Alex Ellinghausen

"Issues like stamp duty and payroll tax and land tax, they are within the domain of the states and it's welcome that the NSW government is doing its own body of work," Mr Frydenberg told Sky News.
Federation reform is worthwhile. There are enormous inefficiencies in the vertical fiscal imbalances as the Commonwealth raises tax revenues while states do the spending.
To push useful reforms through, the policy process should run like this:
release and debate research in public extensively around a topic of reform;
win over the polity to the cause to see off the losing interests;
draft you legislation with a view to compromises in the senate;
initiate reform.
What we have instead today is:
hypocritical whinging from the business press for a day;
an op-ed response from a pollie on day two;
reform scotched by interests on day three.
The Scummo Government is anti-reform becasue it requires noise to push through and it is all about shhhhh…
The truth is the Government has already decided who will win in its economy – housing interests via mass immigration, surplus + ZIRP and stimulus – and everyone else, including the national interest, must be shut down to ram this through.
These three day reform pushes are pure spin.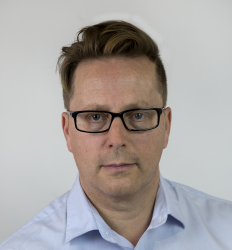 Latest posts by David Llewellyn-Smith
(see all)