Via CBA's dubious household spending interntions series:
Home Buying Spending Intentions

The sharp uptrend in home buying intentions continues
Home buying intentions rose further in October and are now close to the record highs seen in H1 2017
Current HSI readings are consistent with an ongoing pick up in dwelling prices

Retail Spending Intentions

Retail spending intentions are bouncing around at present but the lift in October means a modest uptrend is in place
That said, that turning point is pretty modest when benchmarked against record low mortgage rates, the wealth boost from rising house prices, solid jobs growth and tax rebates

Motor Vehicles Spending Intentions

Motor vehicle purchase intentions remain deep in negative territory
And the tentative signs of a turn up in the past few months have stalled

Entertainment Spending Intentions

Entertainment spending intentions are rising again
The uptrend in this very discretionary spending component is a sign that consumers are not completely beaten down

Travel Spending Intentions

Beyond the dominant retail component, spending intentions in other areas like travel are a little more positive
Travel spending intentions are turning up, albeit from low levels
The trend in Australian residents holidaying overseas has slowed. The pick-up in the Travel HSI may be an indication that a lower AUD is encouraging domestic holidays instead

Education Spending Intentions

Education spending intentions are high and rising
Policy makers and economic commentators can all see the need to lift productivity growth. Rising infrastructure spending is one policy response that will help
But human capital is just as important as physical capital in driving productivity. So the positive signal from the Education HSI is encouraging

Health and Fitness Spending Intentions

Intentions to spend on Health & Fitness have levelled out
But the levelling is occurring at a solid rate of growth
The trends indicate households are willing to allocate scarce disposable income to driving health & fitness spending with little impact from the vagaries of the economic cycle
The housing bubble is now so pure that nothing else gets a dime.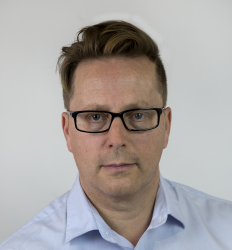 Latest posts by David Llewellyn-Smith
(see all)