It's amazing watching the sense of entitlement on display from Australia's property sector.
Rather than being grateful to the Morrison Government and Australia's policy agencies for throwing the kitchen sink at the housing market, Zippy Financial director and principal broker, Louisa Sanghera, has instead attacked the Government's first home buyer (FHB) deposit scheme for not being generous enough:
From January 1, a new scheme will allow 10,000 eligible home buyers to get into their first property with a 5 per cent deposit thanks to the Government guaranteeing their mortgages.

But ceilings set on purchase prices in Sydney and Melbourne well below the medians have raised concerns that it'll shut-out many.

"What I'm scratching my head about is that the scheme was clearly well-intentioned, with Sydney and Melbourne would-be property owners top of mind because of the high property prices in both cities," Zippy Financial director and principal broker Louisa Sanghera said.

"Yet, now the price caps have been set so ridiculously low in these capital cities, most buyers won't qualify anyway or, worse still, will end up buying a cheap and inferior property, which may cost them far more in the long run."

The Government has set a purchase price cap in Melbourne of $600,000, where the median home price is currently $720,000, and in Sydney of $700,000, where the median is $920,000.

"The price caps have been set well below the median house prices in both Sydney and Melbourne, with the median unit price in Sydney even above the maximum price allowed under the scheme," Ms Sanghera said…

She also criticised the scheme's limit of just 10,000 participants, saying it's likely to be exhausted just as it begins…

For those reasons, Ms Sanghera said her advice to hopeful first-timers when it comes to the Government's new scheme is: "Don't bother."
Earth to Louisa Sanghera: the reported prices ($720,000 Melbourne; $920,000 Sydney) are medians. This necessarily means that half of all properties are priced above these amounts and half are priced below.
It also means that there are many properties available in Sydney and Melbourne below the price caps. Only, they will be in FHB areas, not established areas.
We can also be confident that the 10,000 limit is only the start. The Morrison Government will almost certainly expand the scheme next year, both to prevent complaints from those that have missed-out and to throw further fuel on the Great Australian Housing Bubble.
Of course, any expansion of the FHB subsidy scheme will be counter-productive to housing affordability, since it will merely push prices further out of reach of would-be buyers. And that's the entire point, as explicitly stated by Scott Morrison when he initially announced the scheme:
"We want to see more first-home buyers in the market, absolutely, and we don't want to see people's house prices go down" – Prime Minister Scott Morrison, 13 May 2019.
In other words, this scheme exists to support the cabal of vested interests in the property industry. FHBs are merely grist to the mill.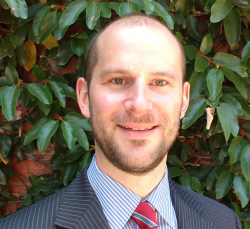 Latest posts by Leith van Onselen
(see all)