The CEO of Medibank Private, Craig Drummond, has warned that Australia's private health insurance system faces an "existential crisis" as cost pressures drive healthier, younger members out of the system:
"The hardest problem is solving this inevitable and inexorable increase in cost in the system," Drummond says. "So how do we bridge that gap between wages and cost growth? That is a serious challenge because that is driving the drop in participation"…

Health insurers warn that without intervention, Australian private hospital cover will drop to as little as 30 per cent of the population within the next decade and send more than one insurer out of business.

Official figures this week showed the number of Australians with private health insurance hospital cover fell by more than 30,000 over the past financial year to its lowest level in 12 years…

"Young people rightly question whether they get value for money, but not having younger people in the system will make it unsustainable," he warns…

Drummond… urges the government to consider a fringe benefit tax exemption to encourage more employers to offer corporate health insurance to younger staff.
Nothing we don't already know.
Private health premiums are rising much faster than inflation and wages growth: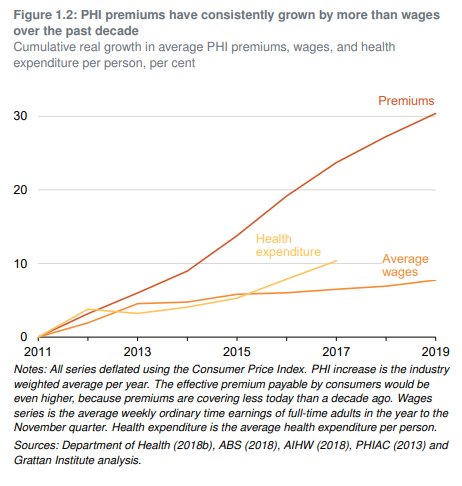 Therefore, young people are dropping their cover, leaving older and sicker people in the system, which is driving premiums up further.
And all of this comes despite taxpayers paying $6 billion per year for the private health insurance rebate: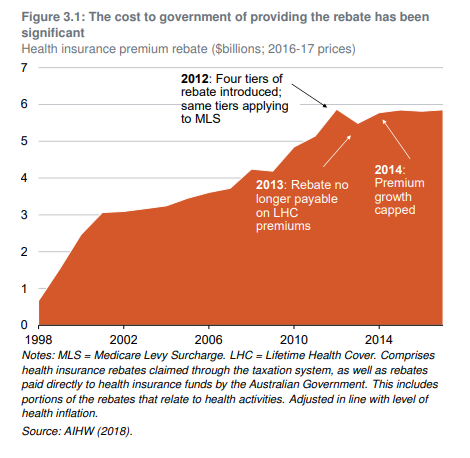 The solution is not to throw more taxpayer dollars at the system, or to implement an American-styled corporate health insurance system (that locks people into their employers and ceases coverage if someone loses their job).
Instead, it's time for a thorough national debate about the efficacy of the private health insurance system and whether Australia's should abandon subsidies in favour of shifting towards a single national insurer?
After all, there is no evidence that private health insurance buys patients extra quality and safety. The Productivity Commission (PC) found that the larger, most comparable public and private hospitals had similar adjusted premature death ratios. Further, the PC found that the team-based care in large public hospitals also leads itself to better coordination of care.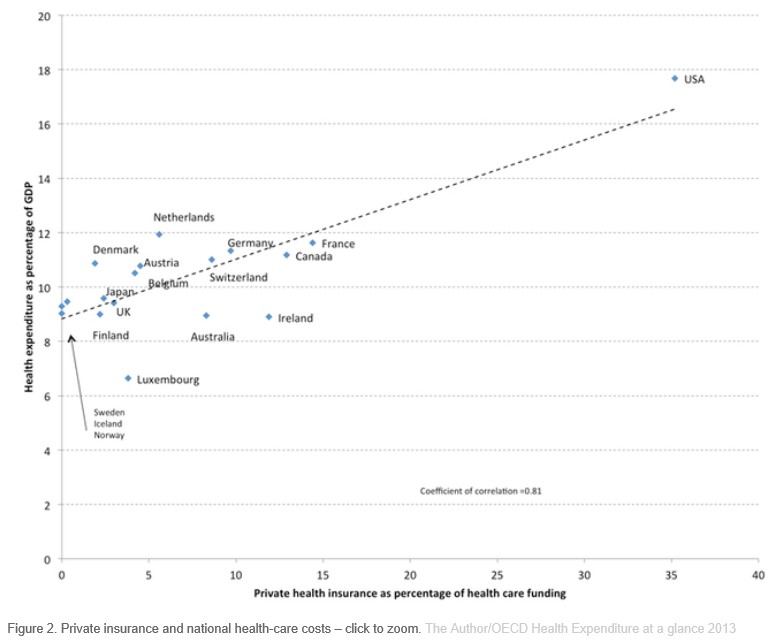 Why continue to support a system that is failing?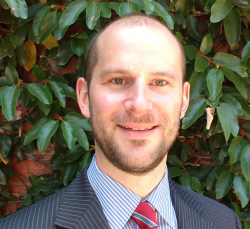 Latest posts by Leith van Onselen
(see all)