After last week's shocking employment survey from the ABS, Callam Pickering, economist for jobs site Indeed, has warned that the worst is yet to come for the Australian labour market:
"The key to the labour market going forward is whether the economy can turn around, and what we've seen in the September quarter and early indications for the December quarter is that economic growth has remained pretty weak, so I think these weaker employment figures are here to stay, at least for the next three to six months," he said.

"Other measures of labour market conditions, such as job vacancies and ads, point in that direction. They actually suggest that unemployment is set to drift a little higher, so we could see a 5.4 or even a 5.5 per cent"…

Under those circumstances, the lethargic growth in wages could slow even further, and drop from its current 2.2 per cent to 2.1 or even 2 per cent…

Slower wages growth isn't the only way an increase in unemployment might affect employed Australians, Mr Pickering said.

"One of the issues they might be facing is reduced hours," he said.

"One of the things we tend to see as the economy deteriorates is that full-time workers become part-time workers. They go from working 35 hours a week to 30, or maybe 25 hours a week"…

Additionally, Mr Pickering also noted only 54 per cent of the jobs created this year are full-time, which is well below its historical 70 per cent.
Callam Pickering is right, of course.
Retail and construction are Australia's second and third biggest employers, accounting for 19% of Australia's total employment as at August 2019: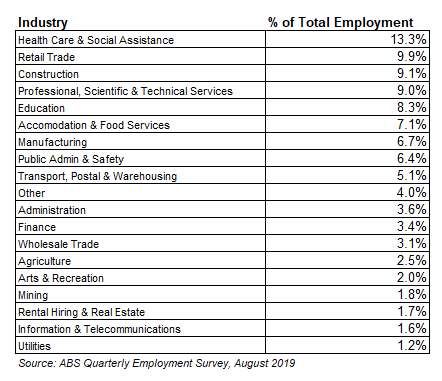 As we know, dwelling construction has collapsed, down around 35% from peak: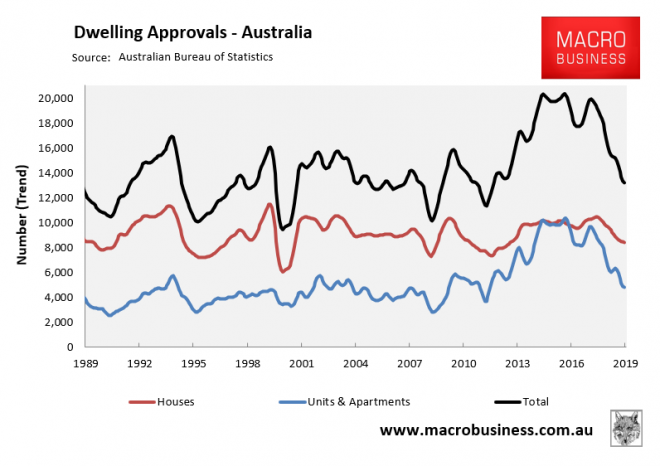 And this is pointing to heavy job losses: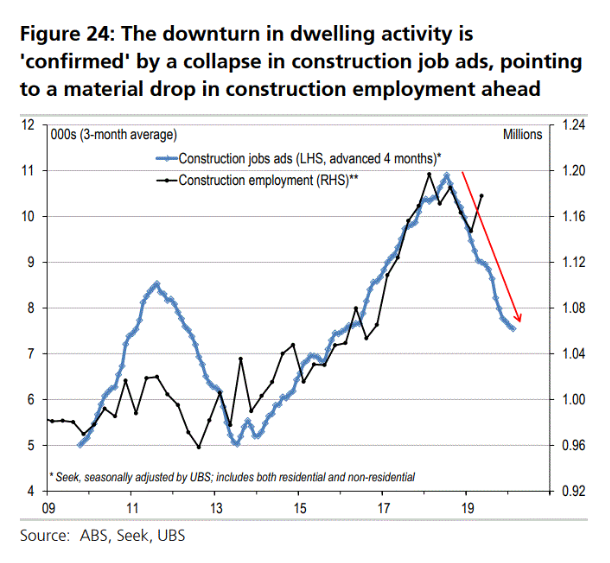 Retail and car sales have also collapsed: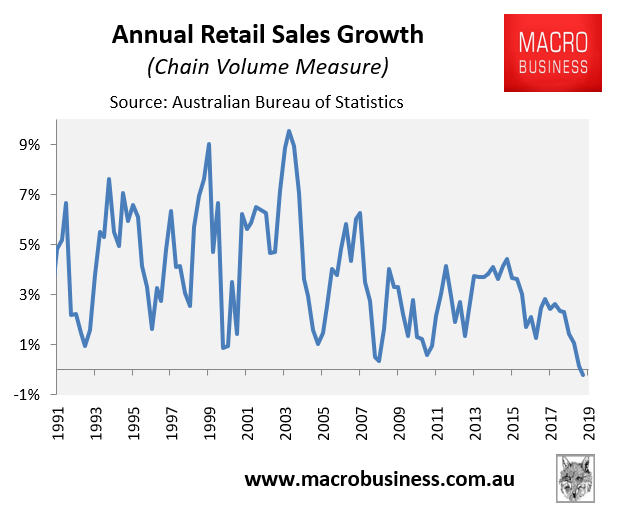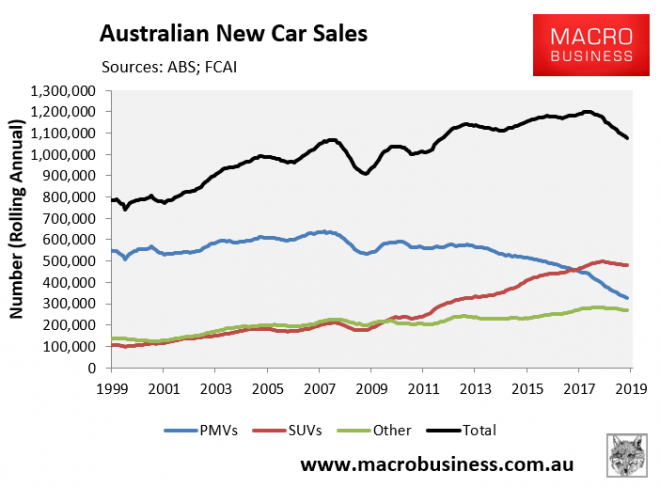 As has credit growth: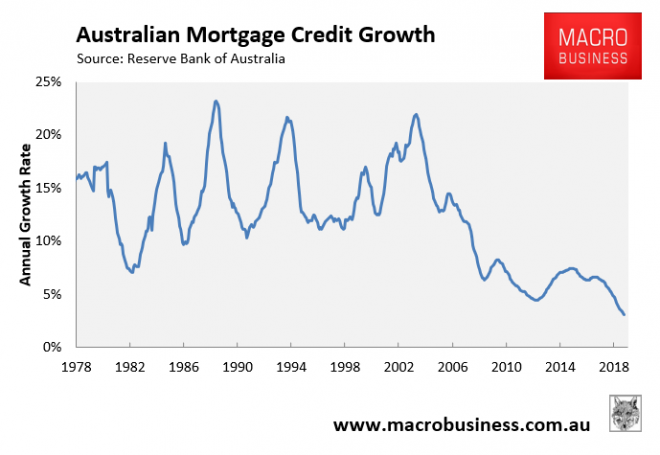 Suggesting that discretionary spending is weak.
The upshot is that both employment and wage growth are on a downward trajectory.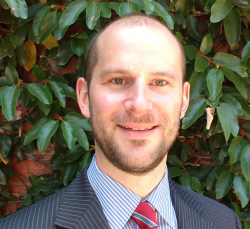 Latest posts by Leith van Onselen
(see all)