Today, Australia's great mind, Paul Kelly finally catches on:
The Australian economy is not in crisis but is facing a combination of poor investment, weak consumption and stagnant wages growth. The malaise is cyclic and structural — but more structural.

…The government has a policy framework for an economy that no longer exists and a political strategy based on reassurance when people are no longer reassured. Given the six-year story of this government has been the return to surplus — the lesson being the immense pain involved — the government is loath to take the advice of many economists and ditch the surplus when the future economic direction remains uncertain and in contention.

Have no doubt, more spending is coming. The government will announce a new drought package and Scott Morrison promises an initial funding response in the mid-year review to the interim royal commission report on aged care. These are political necessities in their own right.

…The Treasurer has signalled structural reform as a priority — industrial relations reform from Christian Porter, a deregulatory agenda coming from Ben Morton and more competition in the digital economy. That's fine. But such reforms typically have a long fuse in producing results and, while worthwhile, are incremental.

This is the nature of the Morrison government. The critical question is whether its incrementalism will be enough. If the economy is beset not by any immediate crisis but a grinding, below-trend growth lock-in, then its dilemma becomes apparent: the need to revise the election framing and move towards a more ambitious policy agenda, a transition that would be fraught with difficulty. But being too static may result in even greater political difficulty.

But Morrison and Frydenberg must break free from the trap they face: if they say the economy is on track to recover, then little new policy is needed. The reality, however, is new policy is an imperative in economic and political terms. Morrison cannot be imprisoned by what he offered in the campaign.

Morrison and Frydenberg should position themselves as an economic reforming government seeking a better performance on wages, investment and productivity. They need a full-term economic vision. Australia's productivity has been running at 0.7 per cent annually for five years compared with 1.5 per cent during the past 30 and this is critical to the wages story.
Don't make me laugh. Here is that agenda:
cut negative gearing and tax concessions to redeploy capital into more productive uses and support the budget;
halve immigration (temporary and permanent) to restore labour pricing power;
invest in smart infrastructure to debottleneck crush-loaded cities;
reform horizontal fiscal imbalances and GST;
restore universities to more public funding and slashed international student numbers to lift pedagogical standards;
crush the energy cartel that is ravaging every P&L on the east coast;
radically boost R&D plus competitiveness reforms;
begin massive quantitative easing with macroprudential controls to crash the AUD to 0.40 cents.
Morrison and Frydenberg explicitly rejected the entire paradigm to get elected. What will happen instead is this:
they will hang onto the surplus for too long;
possibly even be forced to cut spending to protect tax cuts next year as commodity prices tumble;
then panic too late and hose money at the electorate;
but becasue they waited too long it will not alter a now embedded deleveraging pulse in households and,
as house prices slow plus the terms of trade fall, the economy will remain moribund at best.
God help us if we get an external shock as well.
Given it won't be doing any reform, the Government needs to act right now on raising Newstart, juicing a lot more infrasctructure, and readying the polity for an end to surplus politics. It might do accelerted tax cuts as well but they aren't going to do much more than accelerate deleveraging.
Otherwise it is toast.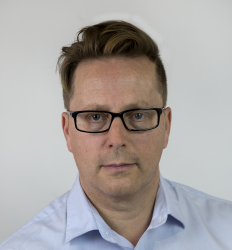 Latest posts by David Llewellyn-Smith
(see all)