Voia Bloomie:
The biggest producers in OPEC+ aren't pushing for deeper oil-supply cuts when the group meets next month, according to delegates across the coalition.

The Organization of Petroleum Exporting Countries and its allies are more likely to stick to their current output targets and encourage members to comply more fully, the delegates said, asking not to be identified because the talks are private. The producers, representing about half of global supply, meet in Vienna on Dec. 5 and 6.

OPEC is anticipating a supply glut in the first half of next year and prices are already lower than most members need to balance their budgets. It could face further pressure in 2020 as U.S. shale-oil supplies boom and global demand increases slowly. Morgan Stanley, Commerzbank AG and Rystad Energy AS have said OPEC and its allies need to cut deeper in response.
Bullish for bonds as we head into the next six months of oil glut: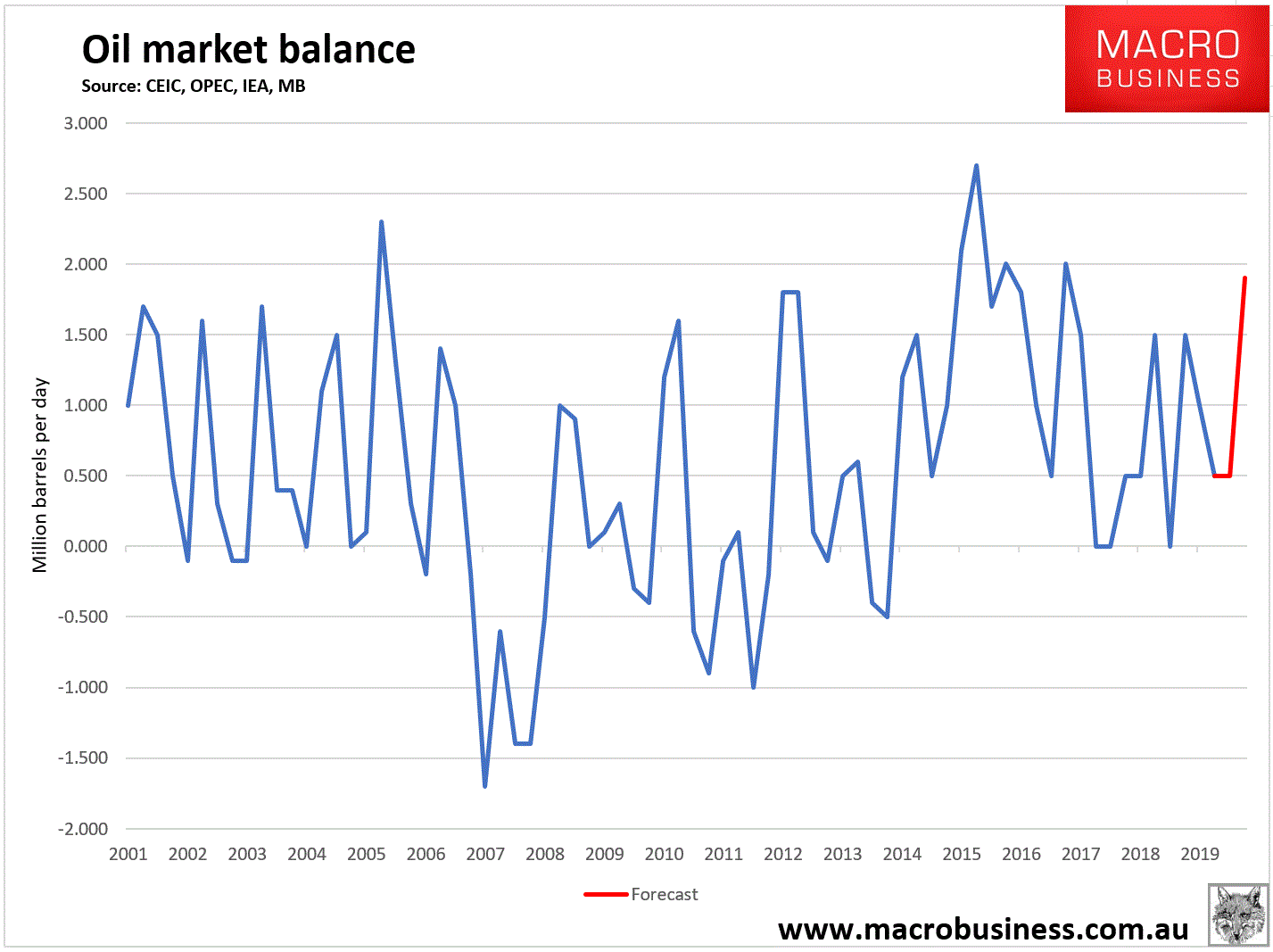 David Llewellyn-Smith is Chief Strategist at the MB Fund and MB Super. David is the founding publisher and editor of MacroBusiness and was the founding publisher and global economy editor of The Diplomat, the Asia Pacific's leading geo-politics and economics portal.

He is also a former gold trader and economic commentator at The Sydney Morning Herald, The Age, the ABC and Business Spectator. He is the co-author of The Great Crash of 2008 with Ross Garnaut and was the editor of the second Garnaut Climate Change Review.
Latest posts by David Llewellyn-Smith (see all)