Australian Housing and Urban Research Institute (AHURI) has released new research claiming that older empty-nesters are clinging to their larger family-friendly homes. The AHURI also recommends a wide range of tax reforms to encourage seniors to downsize:
"They like to stay where they're familiar," said lead researcher Associate Professor Stephen Whelan from the University of Sydney.

"Unless they're forced to – through ill-health or the death of a spouse – there is a reluctance to move"…

"What we need to do is to make sure that whether or not owners want to age in place or not, that there are as few barriers as possible to them making choices which are appropriate and meet their needs," he said.

These include the replacement of stamp duty with a broad-based land tax and reducing the concessional treatment of owner-occupied housing in the age pension eligibility rules, but they would have to be introduced gradually, as many people had planned for their retirement on the basis of a certain set of rules and to unilaterally change them would be unfair, he said.

"Changes must acknowledge that existing wealth portfolios of older Australians have been shaped by a set of rules and policy settings that they have experienced over their working lives. It would be unfair to change at this point without grandfathering."
The inequities are well documented. The older generation has been fortunate to maintain high rates of home ownership while younger generations' home ownership rates have plummeted: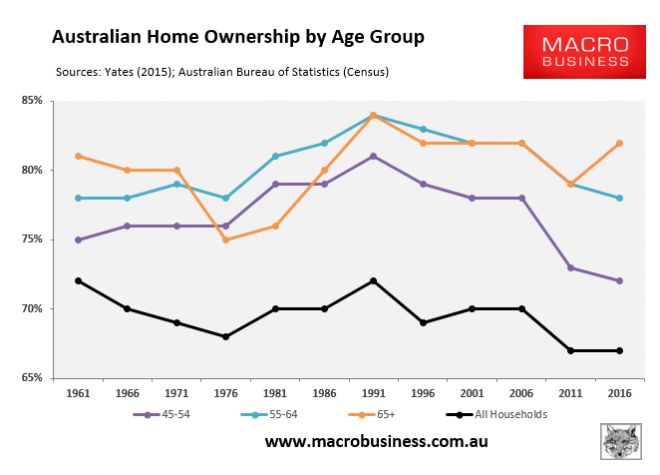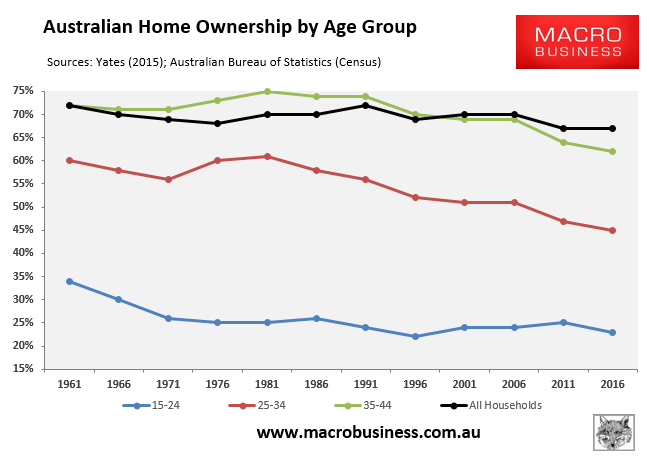 The older generations have also been fortunate to enjoy the biggest increase in net wealth:

Largely because they have enjoyed the biggest gains in home equity: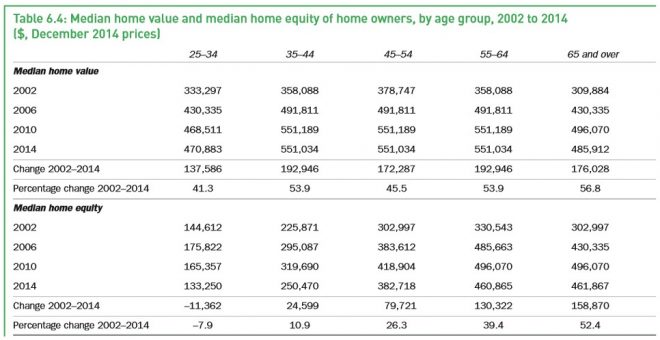 Abolishing stamp duties in favour of a broad-based land tax would obviously remove the penalties currently attached to relocating while incentivising households to move to more appropriate houses or employment. In turn, there are likely to be benefits to congestion and commuting times as the housing stock is utilised more efficiently.
One's owner-occupied dwelling should also be brought into the assets test for the Aged Pension, say in five years time, in exchange for significant increases in the overall assets test (that would now capture both financial and non-financial wealth), as well as a large increase in the Aged Pension base rate.
Under this solution, house-rich pensioners choosing to remain in place could continue to receive an income stream as they do now under the Aged Pension via the Pension Loans Scheme (the federal government's official reverse mortgage scheme), but with less drain on the Budget and on younger taxpayers. But they would similarly be incentivised to move as the family home would no longer be a tax free shelter.
Poorer retirees that do not own a dwelling would also be made better-off via the increase in the overall assets test (thus allowing greater financial assets to be held without cutting-off access to the pension), as well as the increase in the base rate.
This solution would greatly improve equity and ensure that Australia's welfare system is better targeted towards those in genuine need.
What policy makers most definitely should not do is follow the AHURI's advice to grandfather existing retirees (i.e. baby boomers and above) from reform, thus excluding them from wearing any Budget pain.
Grandfathering would mean that the younger generations – "generations rent" – would be required to bear the full burden of adjustment while their relatively well-off parents continue to enjoy their full entitlements while living in their expensive homes.
Genuine and equitable budgetary reform is about sharing the burden of adjustment. The wealthy baby boomer generation should not be excluded.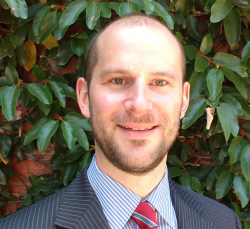 Latest posts by Leith van Onselen
(see all)