New modelling from a group of academics from the University of New South Wales (UNSW) suggests that Australia's mass immigration policy is making Australians poorer and raising inequality:
We modelled four development scenarios for Australia through to 2030:

"Growth at all Costs", emphasising economic growth
"Green Economy", emphasising environmental outcomes
"Inclusive Growth", emphasising social equality
"Sustainability Transition", balancing economic, social and environmental outcomes…

We then evaluated each scenario against the Sustainable Development Goals, an internationally recognised set of targets and indicators that measure national progress in 17 major areas. These include economic growth, poverty, inequality, education, health, clean water and clean energy…

Economic growth – defined as an increase in a nation's production of goods and services – is generally measured by the annual change in real gross domestic product (GDP).

Our "Growth at all Costs" scenario involves accelerating economic growth through higher population growth and lower taxes. Net migration is modelled as being 350,000 a year by 2030, with the population reaching just over 30 million. The government's tax revenue as a proportion of GDP is 10% less than now as a result of lower tax rates…

In our modelling this scenario increases GDP growth to about 2.6% a year, with low unemployment and declining government debt. But it comes at the expense of income inequality and the environment.

Even on the one goal it might be expected to do relatively well – Goal 8 – this scenario performs quite poorly. That's because the goal measures per capita GDP growth, not just the total GDP growth most politicians talk about, along with a range of social and environmental indicators.

The following graphs show how the four scenarios compare on real GDP (i.e. adjusted for inflation), per capita GDP, income inequality and greenhouse gas emissions.

Sustainability transition

With an overall score of 70%, the "Sustainability Transition" scenario is the clear winner.

This scenario modelled slower population growth and higher taxes on consumption, income and profits and trade. With net migration of 100,000 a year by 2030, the population reaches about 28 million. Tax revenue as a percentage of GDP is about 8.5% higher than now. This funds more spending on health, education and social security, as well as the equivalent to 1% of GDP on the sustainability of transport, water, energy, agriculture and energy systems.

The overall result is economic growth of about 2.1% a year, with government debt 10% higher than our business-as-usual projection.

But per capita GDP is higher. Unemployment and income inequality are lower. Fewer people live in relative poverty, and life expectancy is higher. Energy, water and resource consumption is down. So are greenhouse gas emissions. There is more forested land. This delivers a more prosperous, fairer and greener nation in 2030.
While there are obviously other factors, it is worth emphasising that reducing net overseas migration (NOM) to 100,000 people a year achieves far better outcomes in terms of GDP per capita, equality, employment and the environment than the "business as usual" (NOM of ~200,000 a year) or NOM of 350,000.
Once I obtain a copy of this paper (locked behind a paywall), I will investigate the modelling more closely.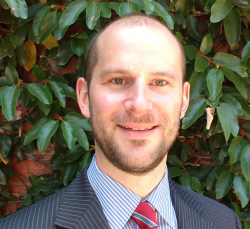 Latest posts by Unconventional Economist
(see all)