Via Banking Day:
At the heart of Austrac's case against Westpac is a series of arrangements with foreign banks (correspondent banks) designed to make the processing of cross-border payments cheap and easy.

Austrac says these arrangements gave rise to a number of risks, including cross-border movement of funds (including from higher risk jurisdictions), limited information about the payer or payee, limited or no visibility over the source of funds or purpose of transactions, no limits on volume or value of transactions and acceptance of cash deposits from unverified sources.

If Austrac wins its case, the impact could go beyond Westpac. Australian banks may need to review the way they do business with foreign banks and process international payments.
Such as NAB, also at Banking Day:
National Australia Bank's former chief risk officer David Gall warned the group's directors in October last year that the company's anti-money laundering procedures remained "weak" and "ineffective" even after at least A$300 million was spent upgrading the dismal systems.

In a 26 page report on the condition of the bank's risk management, Gall also alerted the NAB board to Austrac stepping up its interactions with the bank – a development he indicated carried "significant regulatory risk".

Gall, who is now a senior executive in NAB's institutional bank, told the board that some AML issues were "pervasive across the group including product, distribution and operations".

His descriptions of the group's breaches and ineffective compliance confirm that NAB is unlikely to avoid sanctions after Austrac's vigorous pursuit of CBA and Westpac.

Click here if you wish to download a copy of the Risk management report presented to the NAB board in October 2018.
All covered in shit.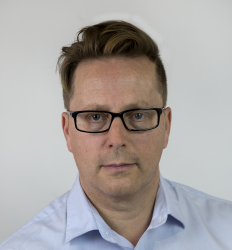 Latest posts by David Llewellyn-Smith
(see all)