See the latest Australian dollar analysis here:
NAB has lifted its 2019 year end Australian dollar forecast to 69 cents from 65 cents previously:
Is that having left here yesterday with plenty of chatter about AUD/USD looking poised to test some pretty significant overhead technical resistance levels, the pair is back down below 0.69 close to where it was before the US dollar started selling off after Fed Chair Jay Powell's post FOMC press conference last Wednesday in which he made clear that the bar to the Fed resuming lifting policy rates was very high indeed.

Last night, NAB revised its FX forecasts to reflect the view that China and the US would complete this Phase 1 deal in coming weeks, whereupon one of the upshots would be a willingness by China to ensure that the USD/CNY rate not be allowed to rise above its earlier highs just shy of 7.20, more likely then trading in a fairly narrow range just above 7.00 for the most part, unless or until there is agreement to wind back some or all existing US tariffs on Chinese imports. The latter is not something we expect to occur anytime soon. This in turn is now seen limiting the risk that AUD/USD, which has been so highly correlated with the CNY of late, will make new lows this year beneath its early October post-GFC low around 0.6670. The new forecasts see AUD/USD at 0.69 at year end, but not seen breaking sustainably back above 0.70 through H1 2020 at least.

…for the time being, the pressure looks set to remain on the RBA to do what it can to further support the economy, in part by doing its level best to prevent the AUD from rising. Hence our current reluctance to call AUD/USD consistently above 0.70 before H2 2020 at least, even in the context of a modestly weaker USD."
Seems reasonable though it comes with a large astreisk around the trade war non-deal. Somehow the US and China will both have to create a trade non-deal phase 2 to keep markets rising on hot air. As well, I expect Brexit worries to return with Tory vicotry in December.
Beyond that time frame I expect bulk commoities to be falling heavily into Q2, 2020, so that's another natural limit to any short term AUD tradable rally.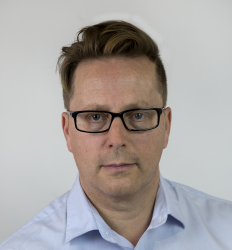 Latest posts by David Llewellyn-Smith
(see all)