The Australian Bureau of Statistics (ABS) has released visitor arrivals and departures statistics for the month of September, which reveals that immigration into Australia continues to run wild.
In the year to September 2019, there were a near record 847,010 permanent and long-term arrivals into Australia, up 3% from September 2018. This was only partly offset by 547,140 permanent and long-term departures: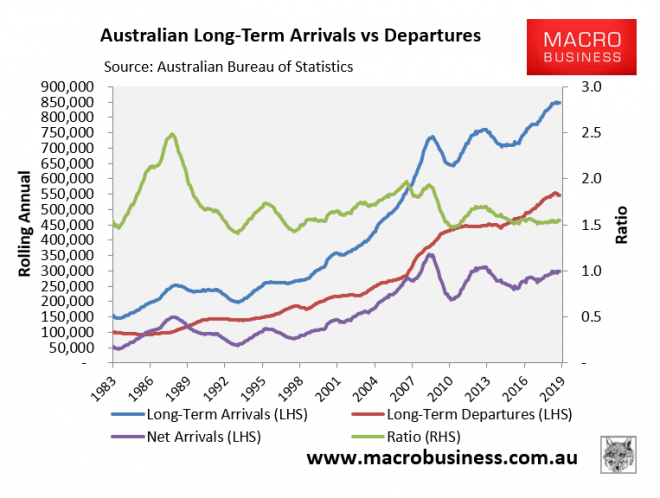 Subtracting departures from arrivals, there were 299,870 net permanent and long-term arrivals into Australia in the year to September 2019, way above the 42-year average of 156,473: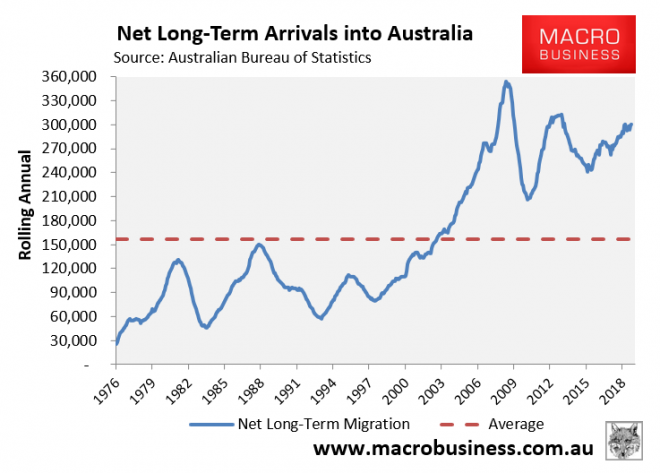 As shown in the next chart, there is a strong correlation between the monthly ABS net long-term arrivals data and the lagging quarterly ABS net overseas migration (NOM) figures: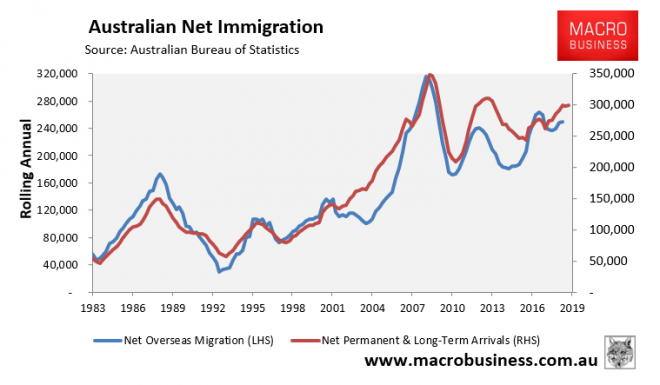 Therefore, the monthly data suggests that NOM will continue to rise.
This is exactly what was projected in the April Federal Budget, which forecast rising NOM over the four year forward estimates:

Moreover, massive population increases of 600,000 and 650,000 were projected for both NSW (read Sydney) and (read Melbourne) over the next four years:

The underlying reason for the surge in NOM is the boom in temporary visas, which has more than offset the Morrison Government's 30,000 cut in the permanent migrant intake:

In short, the Morrison Government's claimed immigration cuts are a lie, with Sydney and Melbourne continuing to be crush-loaded.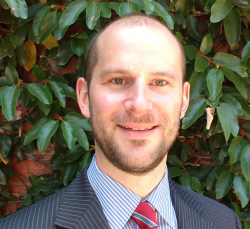 Latest posts by Unconventional Economist
(see all)