Via Moody's
Moody's Investors Service says in a new report that softer domestic economic conditions and a slow housing market recovery will squeeze state revenue in 2020, but will not disrupt 28 consecutive years of economic growth in Australia (Aaa stable).

Debt-funded public spending will continue to underpin economic growth across the Australian states, but the record capital expenditure programs they have in place to achieve this will lead to debt rising more rapidly than revenue.

Soft economic conditions will reduce the size of the GST pool in 2020, one of the largest sources of revenue for Australian states, while stalled wage growth, subdued household consumption and a slow recovery in the housing market will further constrain revenue. The shrinking GST pool affects in particular the smaller and less diversified economies of Tasmania, Northern Territory and South Australia, which are heavily reliant on Commonwealth transfers as a percentage of budgetary revenue.

Meanwhile, the ongoing US-China trade tensions and geopolitical tensions continue to weigh on business confidence and export growth to China, Australia's largest export market.

Finally, Australian states also face challenges in the form of population growth and ageing demographics, which will pressure education and health care costs, while extreme heat events – leading to drought, bushfires and tight water supply – add further risk.

Below is a chart that summarizes Moody's ratings and outlook on the different Australian states and territory.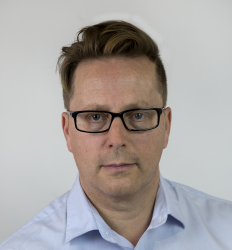 Latest posts by David Llewellyn-Smith
(see all)