Yesterday, SBS News reported that a Crust pizza outlet owned by Indian migrants had deliberately underpaid its migrant workforce:
The Crust Pizza outlet at North Hobart, operated by QHA Foods, paid four workers from Bangladesh and India just $12 an hour and $1 per delivery between January and July 2016, the Fair Work Ombudsman says.

The international students were ripped off by a total of $9926, with their bosses also trying to hide the wage theft from the ombudsman.

QHA Foods' director and shareholder, Anandh Kumarasamy and Haridas Raghuram, deleted the workers' hours from records before handing them over to Fair Work inspectors.

The operators knew the workers were entitled to minimum award rates but decided to pay them much less than their Australian counterparts for making and delivering pizzas, as well as customer service and cleaning duties.

Fair Work Ombudsman Sandra Parker was particularly concerned to see the business operators, Indian migrants themselves, taking advantage of workers from their own community.

"Singling out migrant workers for underpayment is unacceptable conduct that will not be tolerated by us or the court," she said.
This follows a similar report a fortnight ago:
Jonathan is an international student [from China] who has been consistently underpaid at a series of part time jobs. He says that when he first arrived in Australia, he was offered $12 an hour so many times he assumed it was legal…

"There was a small supermarket owned by a Chinese couple – they told me that they could pay me $12, and they said that's the average," Jonathan said…

Jonathan didn't end up taking that job, because around the same time he got a better offer — a Chinese restaurant offered to pay him $14.50 an hour instead…

It was only much later that Jonathan learnt that $14.50 an hour isn't that great…

He says underpayment is 'a common thing' in local Asian restaurants…

For international students, finding a part-time job that pays minimum wage can be surprisingly tough…

"It is all too common," Migrant Workers Centre director Matt Kunkel told The Feed. "We see it everywhere. We see in all sectors of the economy."
The video attached to the article is well worth watching. It shows Jonathan applying for around half a dozen jobs at Chinese-run businesses, all of which offered an average pay of $12 per hour – well below the minimum wage. The report also claims that 80% of Chinese, Korean and Spanish advertised pay rates were below the minimum wage.
Unfortunately, migrant bosses exploiting migrant workers is a common trait, according to Alan Fels – the chair of the Migrant Workers Taskforce:
Former consumer watchdog Allan Fels, who is leading the government's Migrant Workers Taskforce, said he believed one-third of international students were being exploited, with an unpaid wages bill in the billions… [He estimated] up to 145,000 students on working visas are being underpaid by employers…

Professor Fels… said workplace ­exploitation of overseas students was "widespread and systematic"…

He said exploitation of inter­national students by businesses owned by migrants from the same ethnic group was a particular problem…
That said, it is not only international students but the entire mass immigration model that is driving wage theft and exploitation. Specifically:
students, visa holders, tourists all work well below the minimum wage while they hope to qualify for longer-terms visas; and
their numbers grow endlessly, and so too does the overcapacity in the labour market.
The result is that virtually every sector of the Australian economy has been flooded with cheap migrant labour, thus eroding worker bargaining power, industrial relations standards, and facilitating wage theft.
Australia's chronic low wage growth will not be solved until the mass immigration rort is closed.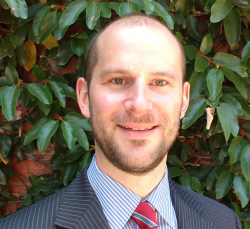 Latest posts by Leith van Onselen
(see all)