Long suffering residents across Melbourne's suburbs are pushing back hard against the spate of ugly high-rise apartments sprouting up across the city, which they claim are wrecking liveability:
Grassroots campaigns against multi-storey developments are cropping up across Melbourne where, to the ire of locals, apartment towers are popping up and colonising old residential suburbs.

"There's a call for medium and high-rise development that's sympathetic to the surrounds and respects other local people," said Kate Shaw, an urban geographer at the University of Melbourne.

"People responding negatively to this kind of construction in their neighbourhoods are not responding negatively to the need to build more housing.

"They're responding to the kind of construction that's going on around them, which has no regard for their concerns, and no regard for the local neighbourhood and everything to do with making a profit"…

In the leafy suburb of Elsternwick, south of the Melbourne CBD, residents are fighting to stop two high-rise apartment towers, of 10 and 14 storeys.

"This development will destroy the area with its related problems such as traffic, parking, noise, pollution, over-shadowing and loss of privacy," said Kathy Deacon of the group Stop the Elsternwick Towers…

"We understand that Melbourne is growing exponentially, and the need to provide housing, but not high-rise housing in the middle of a residential area"…

Victoria is growing faster than any other Australian state — the population is forecast to swell by 125,000 every year, reaching 11.2 million by 2056.

The Victorian Government estimates 9 million of those people will be living in greater Melbourne.

As the population booms infill development, developing vacant parcels of land in established suburbs, and increases to housing density are not only necessary but inevitable.
As usual, nobody at the ABC bothered to question the prevailing view that Melbourne's explosive population growth is inevitable, rather than a direct policy choice. As we already know, Melbourne's population is projected to balloon by another 5.2 million people over the next 48 years, with all but 600,000 of this growth to come via net overseas migration (NOM):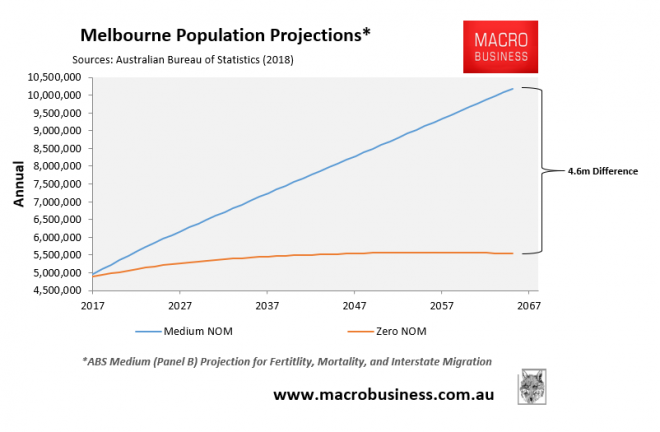 With Melbourne's population projected to grow by around 110,000 people annually for the next half-century, large-scale high-rise development is inevitable. There is no other way of accommodating so many people so quickly.
So, instead of whinging about inappropriate development, Melbourne's resident groups need to attack the underlying cause – the mass immigration 'Big Australia' policy – and lobby to have Australia's immigration intake more than halved back to historical levels: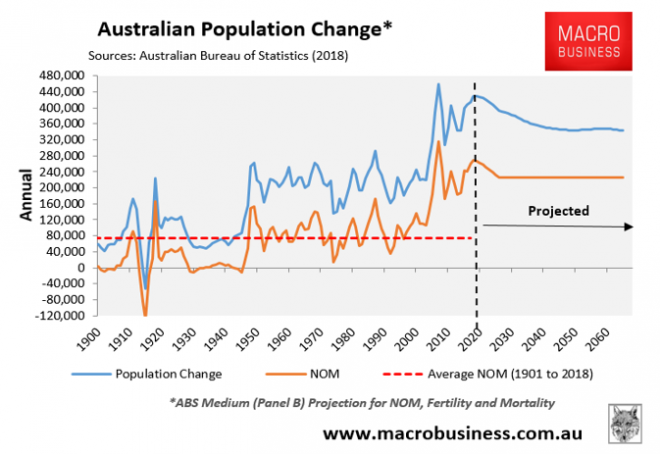 Slashing immigration is the only solution to Melbourne's rapidly declining liveability.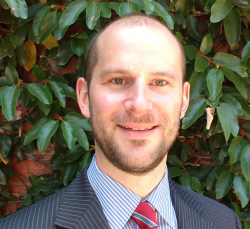 Latest posts by Leith van Onselen
(see all)