Finance Minister Mathias Cormann said yesterday that the federal government would consider bringing forward income tax cuts in an effort to stimulate the economy. Westpac and the Commonwealth Bank have both called on the government recently to 'fast track' tax cuts in an effort to boost consumer spending. Cormann says the government's inclination is to "lower taxes where that is fiscally sensible", while he also says that "taxes should be as high as necessary and as low as possible". From The AFR:
"We've obviously got competing objectives and we do want to ensure that we sustainably fund all of those benefits and services that Australians rely on," Senator Cormann said.

"But, of course, if there is scope we always err on the side of lower taxes. Taxes should be as high as necessary and as low as possible"…

"We will continue to carefully consider all the options and carefully consider what can sensibly be done, and if and when … we will continue to pursue [tax relief] as we have in the past. That's our track record."
If stimulus is the goal, the Morrison Government should boost infrastrcuture investment and Newstart instead of bringing forward tax cuts for the higher paid.
Australia's Newstart payments are already around 30% below the poverty line, and the unemployed are living hand-to-mouth: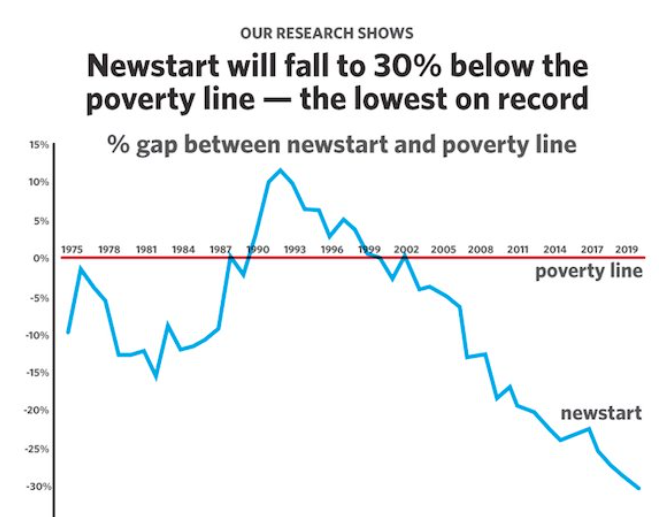 Every extra dollar paid to Newstart recipients is likely to be spend, thus stimulating demand.
By contrast, a significant proportion of tax cuts will be saved, thus will not stimulate growth. Even more so given the tax cut package is increasingly biased towards higher income earners the further they go out.
In short, raising Newstart would give the bigger bang for the buck, and would do far more to lift domestic demand than cutting income taxes.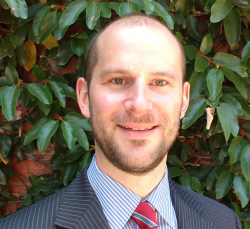 Latest posts by Leith van Onselen
(see all)