A research project led by the University of New South Wales in 2018 concluded that a lack of reliable information about building defects has been a key factor in the crisis that has affected the apartment market.
Problems such as structural defects in apartment towers and the use of flammable cladding can result in property values falling across the market. Initiatives such as an industry rating system are to be welcomed, but action is needed to ensure that data on building defects is available and accessible. From Domain:
The litany of defects, poor building standards and regulatory failures has serious implications for apartment owners, occupiers and buyers alike.

Fears of a loss of confidence in the sector have unfortunately come true. Our research suggests a lack of reliable information about building defects is a critical factor in the crisis…

Even with our resources, obtaining data on the extent and nature of defects in NSW apartment buildings has been a challenge. Individual buyers and owners must face even greater obstacles.

This lack of access to information poses a clear challenge to the principle of "buyer beware" that underpins property sales. The imbalance it creates between buyers and sellers is a prime example of what economists call "information asymmetry"…

Negative publicity, such as the flammable cladding and defects scandals, can cause values to fall market-wide, regardless of the quality of individual developments. At the same time, finance and insurance costs increase.

The issue persists for subsequent buyers too. Information about defects is often unavailable due to poor record-keeping or confidentiality agreements. Ironically, this adds to the information asymmetries that contributed to the problem in the first place.
This issue has been made worse by the NSW Government, which has instructed councils to keep flammable cladding locations secret in order to thwart potential terrorists from setting these buildings alight, as well as to protect apartment values.
However, for any 'market' to function properly, it needs proper disclosure of information. Thus, the longer uncertainty around flammable cladding and build quality lingers, the harder it will be for the overall market to recover, since all recent high-rise apartments will be perceived to be at risk, rather than only those that are actually effected.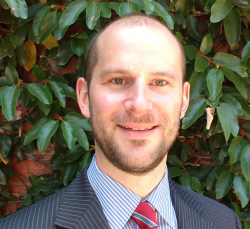 Latest posts by Leith van Onselen
(see all)