Thus, it's results should be taken with a huge pinch of salt, since they are likely to reflect the interests of ISA.
Secondly, TAI's central claim is based on the fact that average Australian wage growth was higher in the years when the superannuation guarantee was increased than otherwise:
In the 18 years when the SG rate was not increased, it was just as likely that wage growth fell below average as above. Clearly, therefore, freezing the SG rate should provide no confidence of strong wage growth. Perhaps more surprisingly, in years when the SG rate was increased, it was twice as likely that wage growth would be above average, as below it. In six of the ten years when the SG rate was increased, wage growth exceeded its post-1992 average. In only 3 years (1993, 1996 and 2014) was an increase in the SG rate accompanied by wage growth that was below its post1992 average rate…


Across the full period, average annual wage growth was slightly higher (4.2%) in years in which the SG rate was raised, than when it was unchanged (3.9%). Once again, the assumption that increases in the SG rate will automatically be reflected in lower wage growth is not consistent with observed history.
This is meaningless, since it ignores everything else going on across the economy over those years.
The key question here is whether wages would have risen by more without the superannuation guarantee increase. Or put another way, does raising the superannuation guarantee lead to lower wage growth than would otherwise occur.
Several independent analysts (i.e. not commissioned by industry) have concluded that raising the superannuation guarantee lowers wages growth (other things equal). These include:
The Henry Tax Review;
The Grattan Institute;
The Parliamentary Budget Office;
The Australian Treasury; and
Fair Work Australia.
On the other side, we have reports commissioned by the superannuation industry claiming that wages are largely unaffected and that workers would be made worse-off if scheduled rises in the superannuation guarantee are delayed.
To settle the debate once and for all, let's have the Productivity Commission (PC) undertake an investigation. The PC is not captured by any vested interest and would do the analysis properly.
What are our federal politicians waiting for?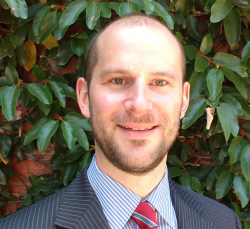 Latest posts by Unconventional Economist
(see all)