See the latest Australian dollar analysis here:
Check out this terrible piece of analayis from CNBC:
China is heavily exposed to the U.S. dollar, but now, with the risk of "decoupling," Beijing is silently diversifying its reserves to reduce its dependence on the world's largest reserve currency, analysts say.

Ongoing trade tensions with the U.S. has "increased the risk of a financial decoupling" between the two largest economies, ANZ Research said in a recent report. The White House reportedly considered some curbs on U.S. investments in China such as delisting Chinese stocks in the U.S.

Beijing will therefore manage its risk by diversifying its foreign exchange reserves into other currencies, ANZ predicted, as well as build up its "shadow reserves."

"Although China still allocates a high share of its FX exchange reserves to the USD … the pace of diversification into other currencies will likely quicken going forward," ANZ says in the report, adding that the share of the dollar in the country's foreign exchange reserves was estimated to be around 59% as of June.

Although the exact allocation of China's foreign exchange reserves in different currencies isn't known, ANZ told CNBC it believes those would include the British pound, Japanese yen and euro.

Meanwhile, Beijing is gradually reducing its holdings of U.S. Treasurys, which it is heavily invested in — China was the largest foreign holder until June, when it was surpassed by Japan. Since peaking in 2018, China has reduced its holdings by $88 billion in the last 14 months, DBS said in a note.

…"In fact, we believe that the Chinese government has already discreetly diversified its offshore portfolios to include alternative investments," the ANZ report said.

"The global financial system is highly U.S. dollar-centric and the larger economies, including China and the euro area, have been keen to move to a multi-polar reserve currency world," S&P Global Ratings' APAC chief economist Shaun Roache told CNBC in an email.

"For China, this would help reduce reliance on U.S. dollar financial conditions and, over time, provide more room for the renminbi to play a larger global role," he added, referring to the yuan's other name.
In other words, China is desperate to devalue the yuan against everyone else after the US finally called it out for gaming the world trade system.
Why this is represented as Chinese "risk management" versus what it really is, China rorting of everybody else, I am not sure.
If China is serious about yuan liberalisation then float it properly and let it tumble right along with growth as capital flight explodes.
Why not? Because it would bankrupt many CCP interests and probably the banking system as well, jeopardising its hold on power.
How do you make this half-broken forex system a reserve currency?
Bluff.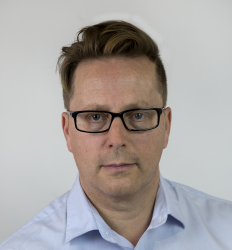 Latest posts by David Llewellyn-Smith
(see all)