The world's most important market, Chinese property, saw prices moderate again in October with a monthly gain of 0.5% and yearly of 7.8%: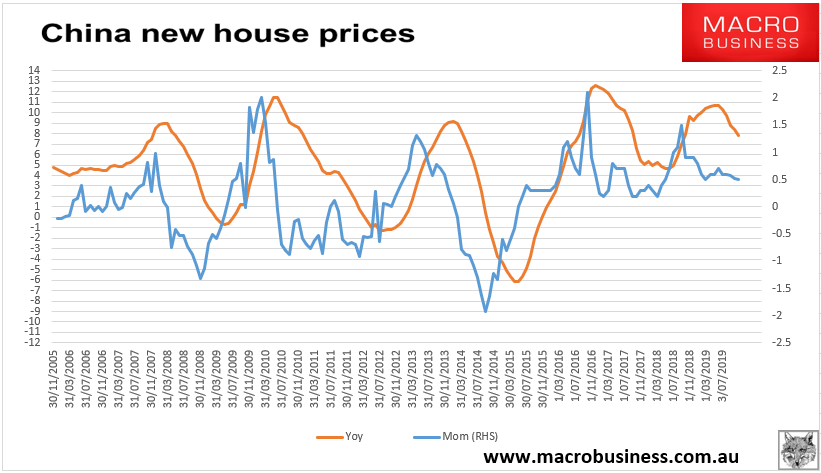 The number of cities with stalling and falling prices is still rising at 27 of 70: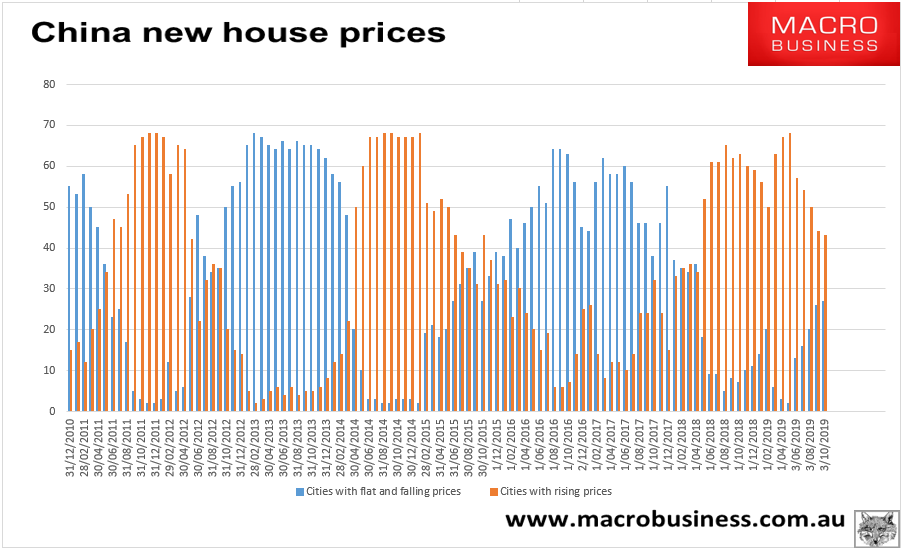 Lower tier cities are still dominating price gains though they are also slowing fastest: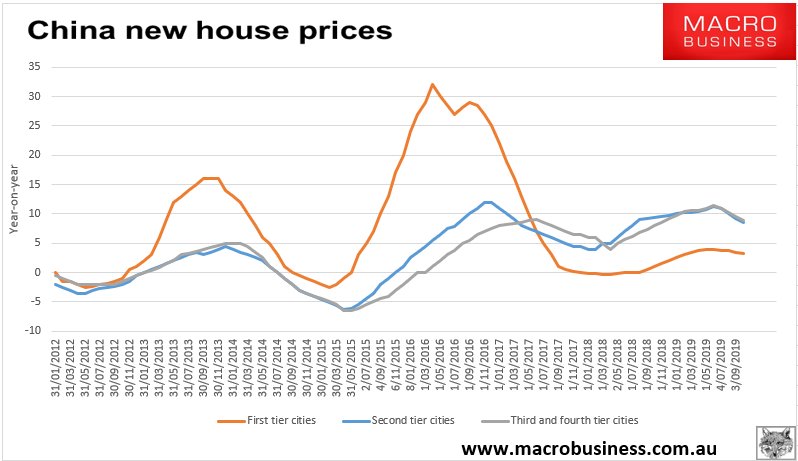 This ought to continue as mortgage credit slows, barring further stimulus: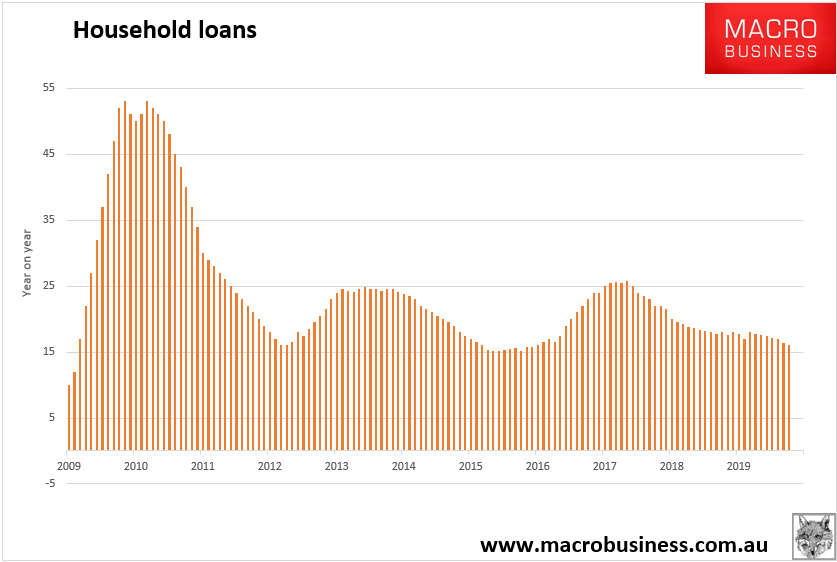 This mix goes some way to explaining the tearaway construction cycle that has supported Chinese growth this year. Even though credit growth is lower than previous spikes, construction volumes have been far higher: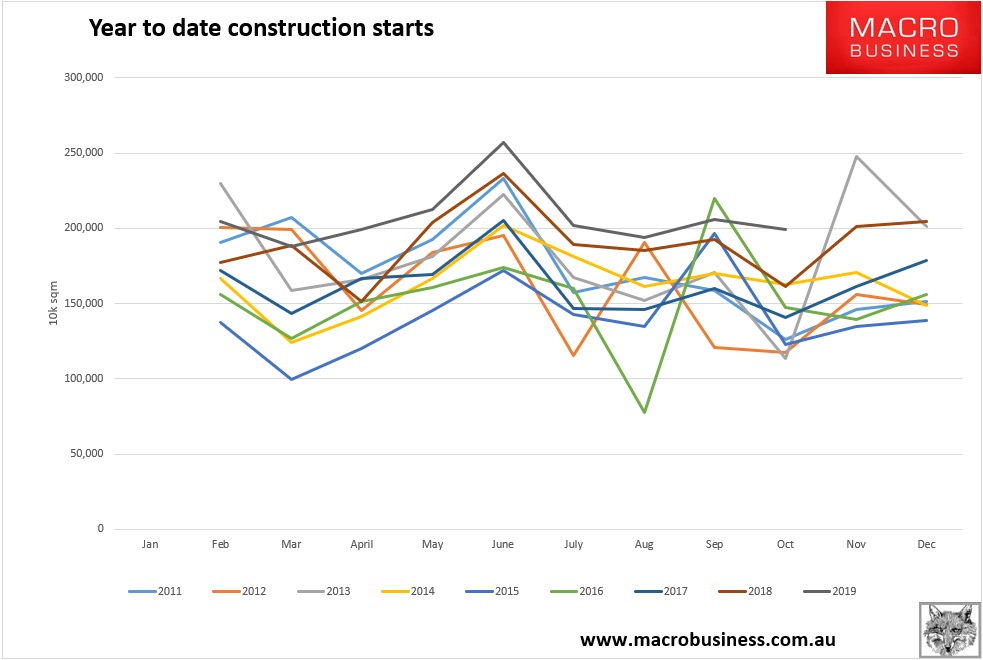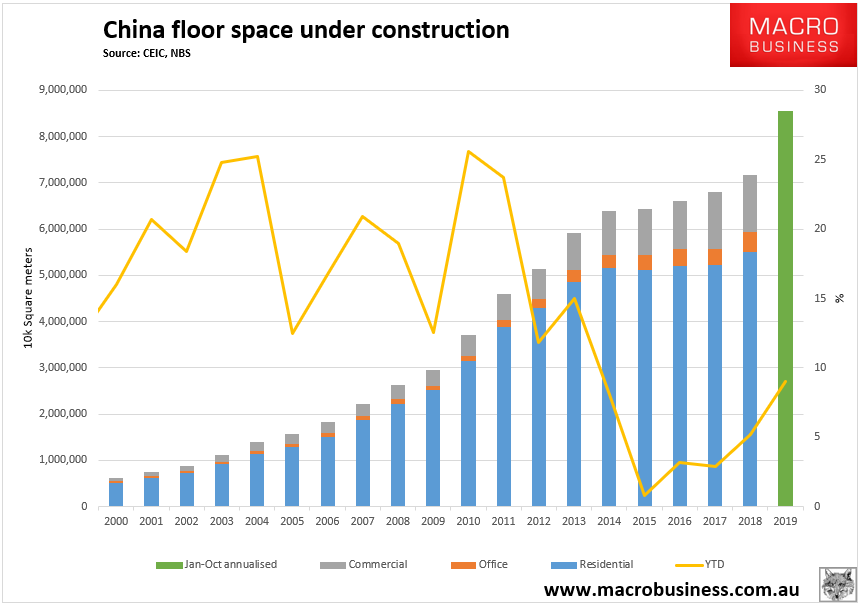 This is probably becasue a higher proportion of credit is going into lower tier cities and a higher proportion of that is also going into new builds versus top tier cities where price speculation on existing property is more the game.
If so, it means we'll need to see lower tier cities cool further before we see real harm come to steel demand.
David Llewellyn-Smith is Chief Strategist at the MB Fund and MB Super. David is the founding publisher and editor of MacroBusiness and was the founding publisher and global economy editor of The Diplomat, the Asia Pacific's leading geo-politics and economics portal.

He is also a former gold trader and economic commentator at The Sydney Morning Herald, The Age, the ABC and Business Spectator. He is the co-author of The Great Crash of 2008 with Ross Garnaut and was the editor of the second Garnaut Climate Change Review.
Latest posts by David Llewellyn-Smith (see all)