The Morrison Government's regional visa incentives, which provides five extra points towards permanent residency and allows international students to stay for up to seven years, has driven a surge in enrolments into Tasmania and South Australia:
Data from the International Education Association of Australia shows that student commencements in Tasmania were up by 35 per cent while the increase was 17.3 per cent in South Australia…

"Tasmania and South Australia are through the roof," IEAA executive director Phil Honeywood said, adding that the spike also could be due to state government policies that provided an extra five migration points and allowed graduates to stay for up to seven years…

The IEAA analysis comes on the heels of a federal government announcement of a third visa category that gives up to four years' post-study work rights for rural areas. Students studying in Brisbane, Sydney and Melbourne are eligible to stay for work for two years after completing a bachelor or master by coursework degree…

Indian enrolments in SA grew 57 per cent and those from Vietnam were up 17.5 per cent. Interestingly, The Philippines, Kenya and Brazil were all in SA's top 10 source nations…
As we already know, Indians are prone to studying in Australia for working rights and permanent residency, rather than the quality of education offered:
Vivek Gupta, an experienced career coach based in Sydney says too many foreign students, particularly from India, are making education choices based on their migration prospects.

"The Indian students mostly focus on which course would get them a PR (permanent residency) instead of what they actually want to study," said Mr Gupta.
India's Punjab region is particularly renowned for taking low-quality courses for permanent residency, as noted yesterday in The Australian:
Punjab has become known in Australia as a major source of Indian students, often with lower academic qualifications, whose main aim as an international students is residency in Australia rather than going home with a qualification.
Basically, Australia's education industry has become 'middle-men' for Australia's immigration system, making fat profits clipping the ticket on international students using education visas as a backdoor for Australian permanent residency.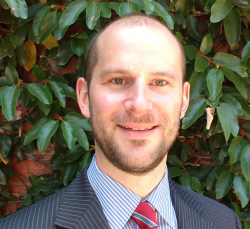 Latest posts by Leith van Onselen
(see all)