From Roy Morgan Research:
Surveyed in October, Australians as a whole expect prices to increase by 4.1% annually over the next two years. This is up very slightly (0.1%) on how they were feeling in September, but is down to a greater degree (0.4%) on their expectations a year earlier.

Comparing price expectations around Australia reveals a significant divide between Country Areas with higher price inflation expectations than Australia's Capital Cities. Australians in Country Areas expect prices to rise by 4.3% annually over the next two years compared to only 4% in the Capital Cities…

"The Roy Morgan Inflation Expectations index measures what Australians believe the future trajectory of prices will be over the next two years. Every Australian brings a unique perspective to the movement in prices and which prices are important to them in particular – whether that be food and drink prices at the supermarket, the petrol price at the pump, prices for clothing and footwear, the cost of going to the footy, or prices for financial products, education, housing or public transport," says Roy Morgan CEO Michele Levine.

"In October price expectations tend to be higher in Country Areas (4.3%) than in the Capital Cities (4%) with this gap most pronounced in Victoria (4.8% cf. 4.1%), NSW (4.3% cf. 3.8%) and WA (4.1% cf. 3.6%). It'll be important to see whether the RBA's interest rate cuts in 2019 provide a boost to price expectations throughout Australia or whether that increase is more pronounced in specific geographic regions,' said Ms. Levine.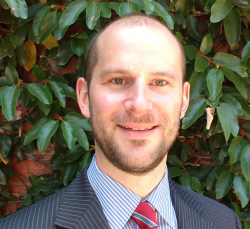 Latest posts by Leith van Onselen
(see all)