Readers will know that we are not a believer in the global recovery narrative driving the great stock blowoff. It is impressive nonetheless as down days all but disappear: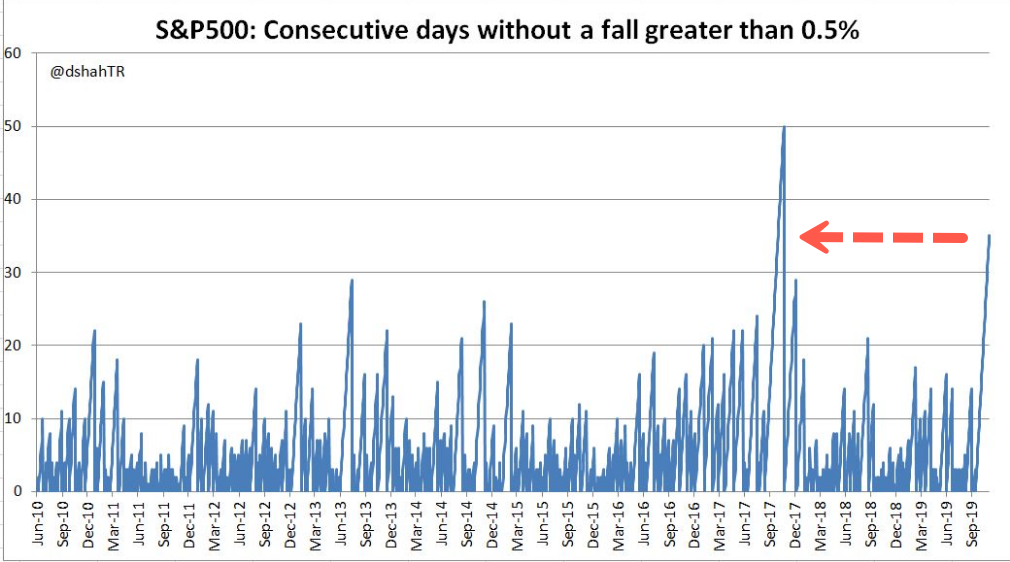 Daily price swings too: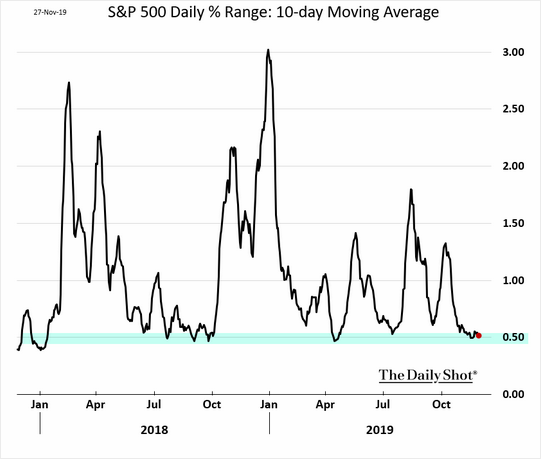 Not to menton the death of vol: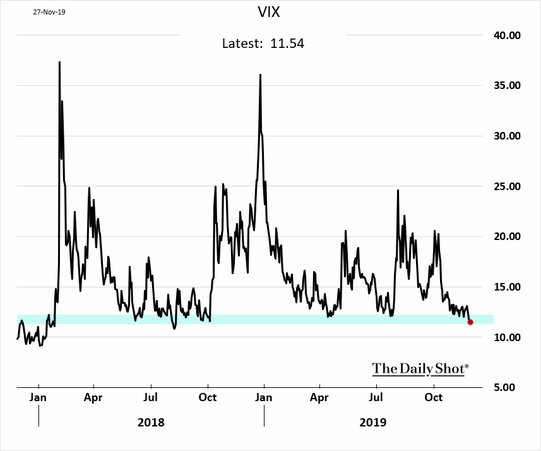 As America First leaves the world well and truly behind: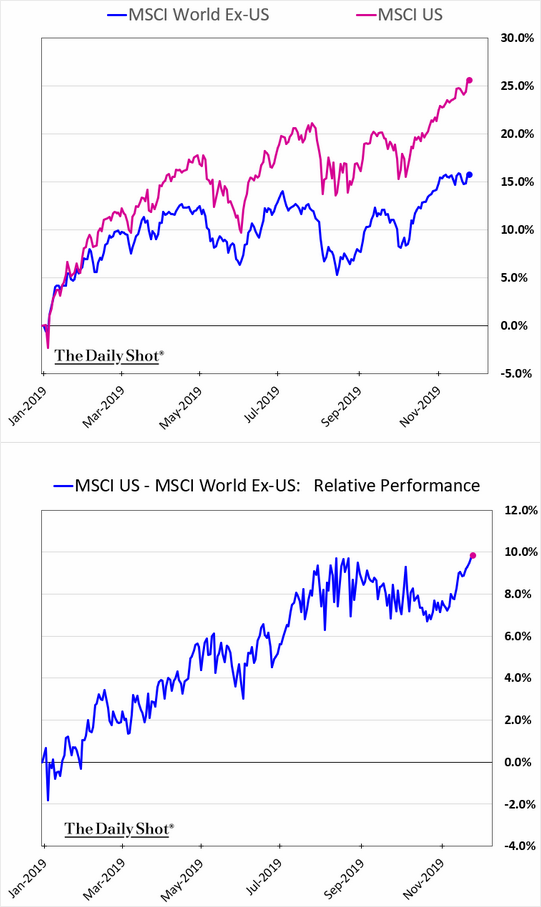 Thanks to buybacks: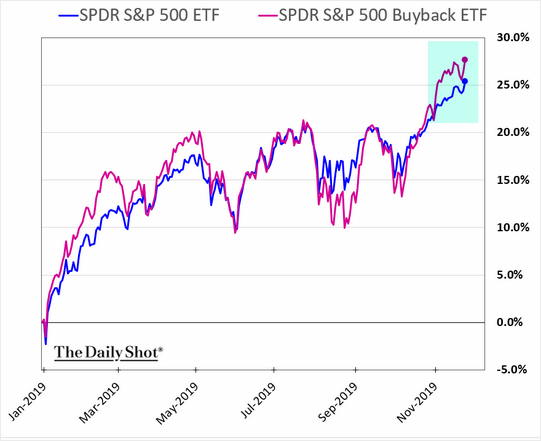 And cyclicals: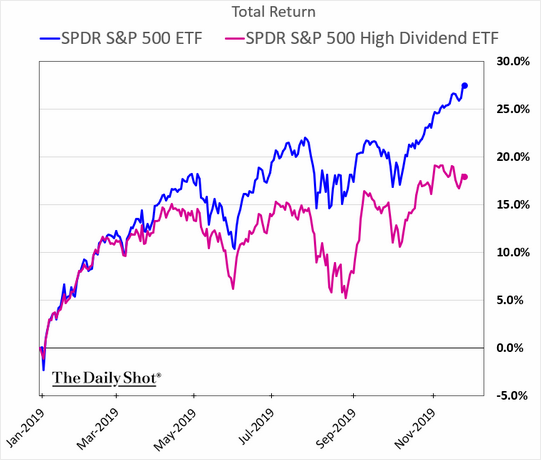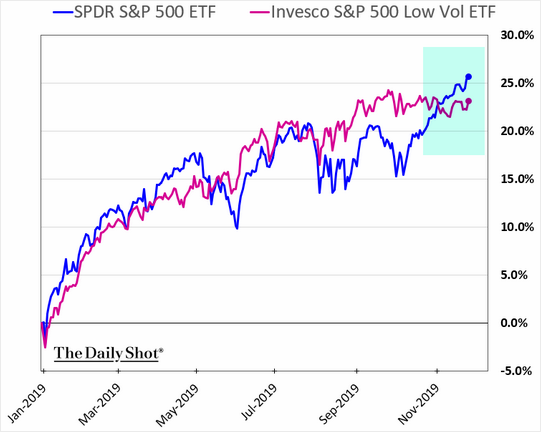 Most particularly tech: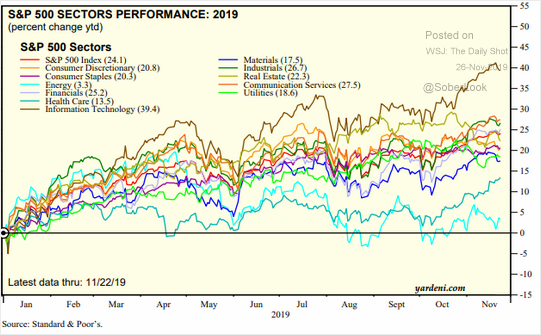 Even though there is no cycle: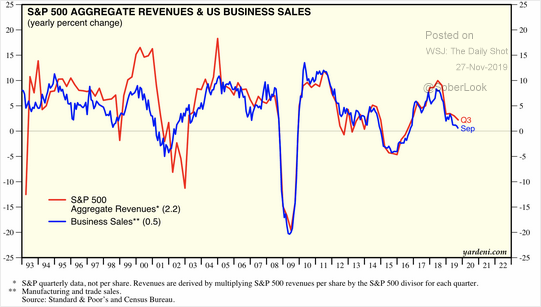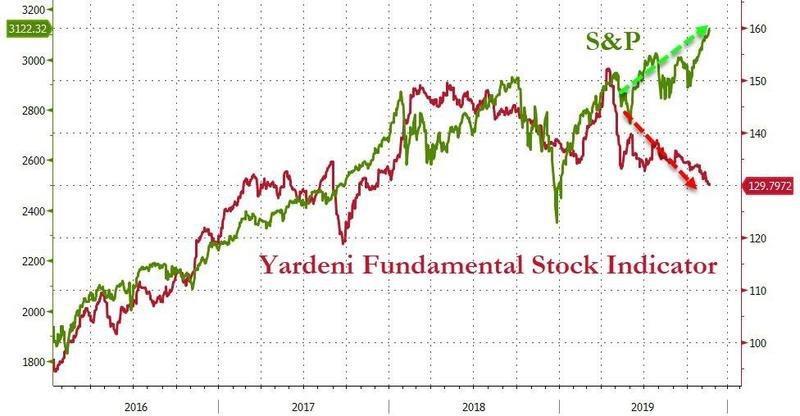 Though history offers some hope: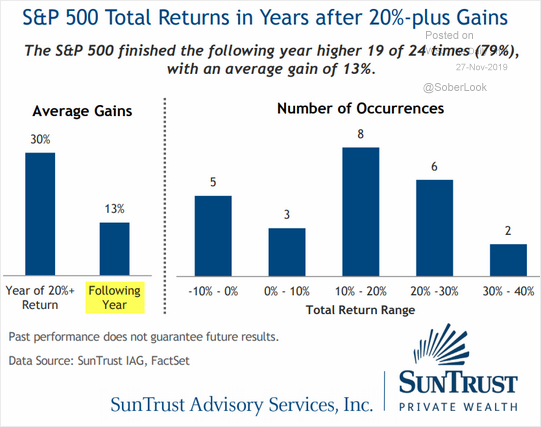 I can see it runnig a little further yet. 3300 on the S&P seems a nice round number.
But believe in it? Yeh…nah:
trade non-deal is insubstantial with no chance of round two;
Hong Kong is headed to Hell;
China is still slowing and Europe is bogged with Brexit looming;
oil is still in a glut.
I expect a modest rebound in global growth only, nothing like enough to backfill the booming valuations now inflating.
Enjoy it while it lasts.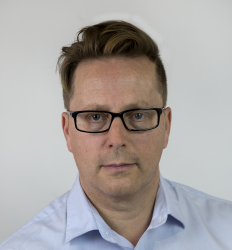 Latest posts by David Llewellyn-Smith
(see all)