Readers will know that we are not a believer in the global recovery narrative driving the great stock blowoff. It is impressive nonetheless as down days all but disappear: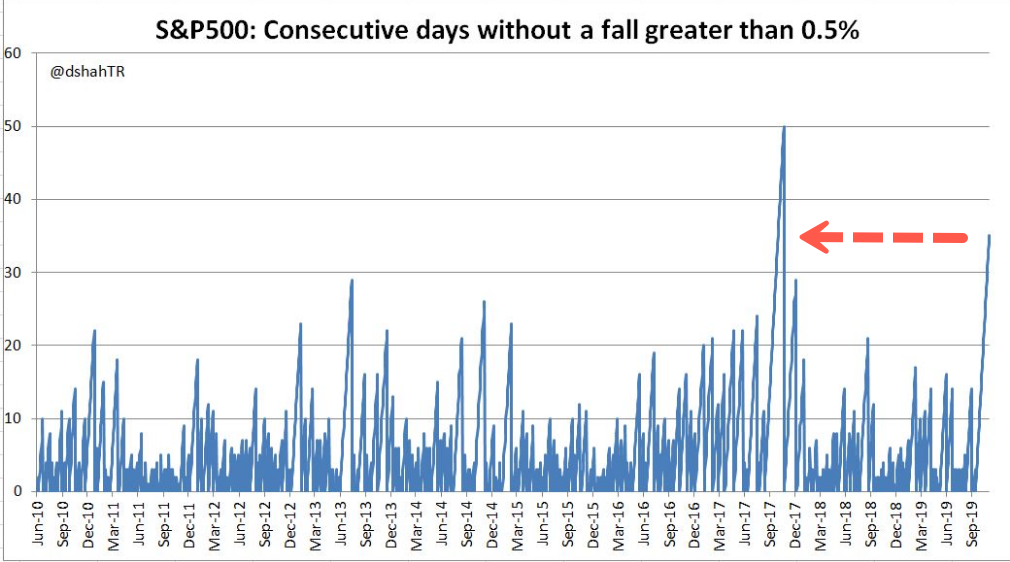 Daily price swings too: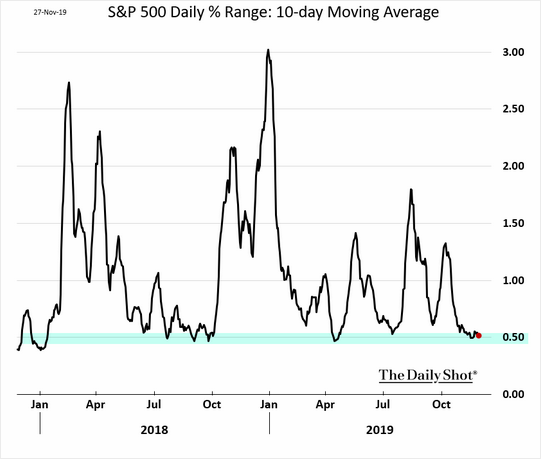 Not to menton the death of vol: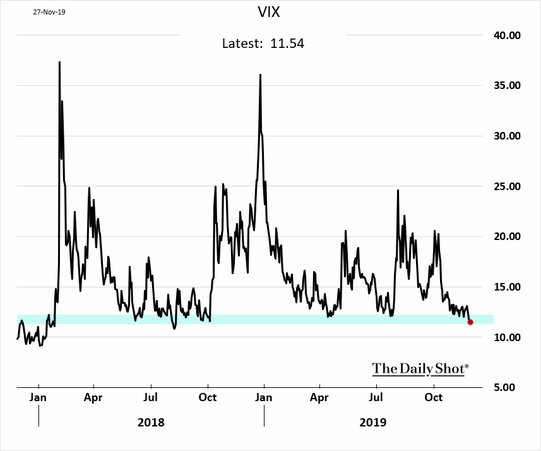 As America First leaves the world well and truly behind: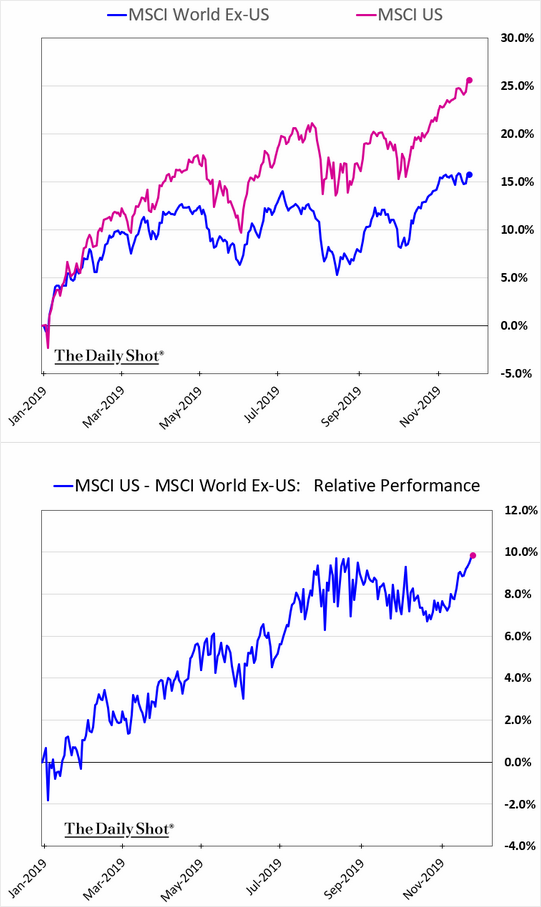 Thanks to buybacks: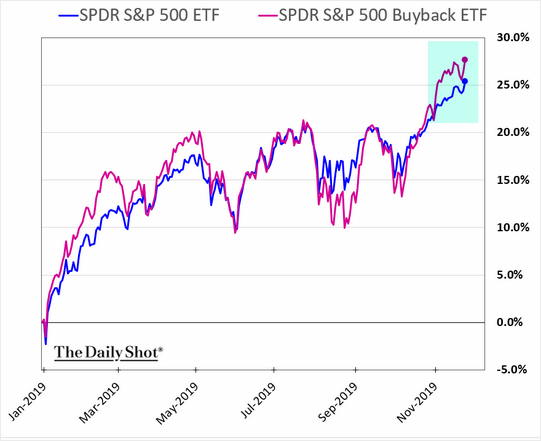 And cyclicals: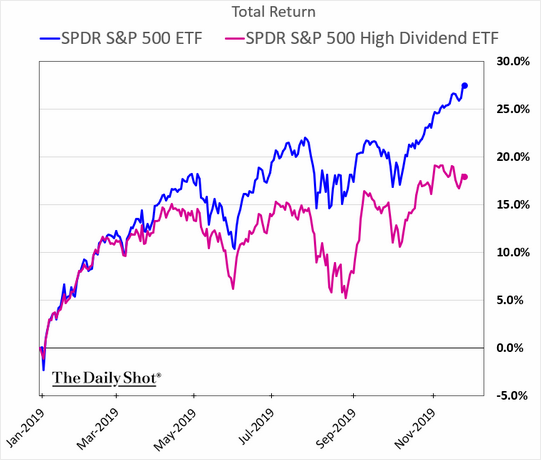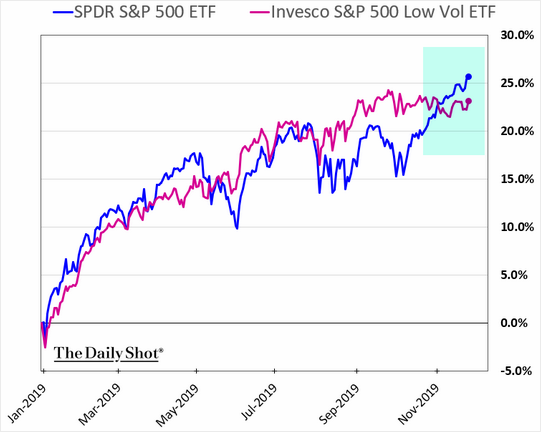 Most particularly tech: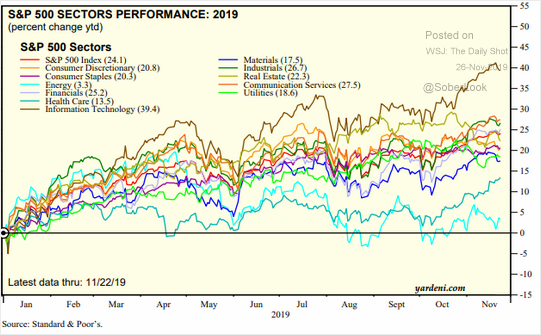 Even though there is no cycle: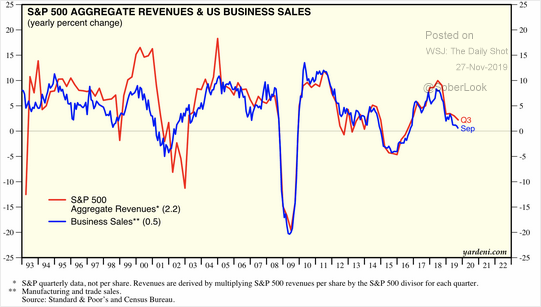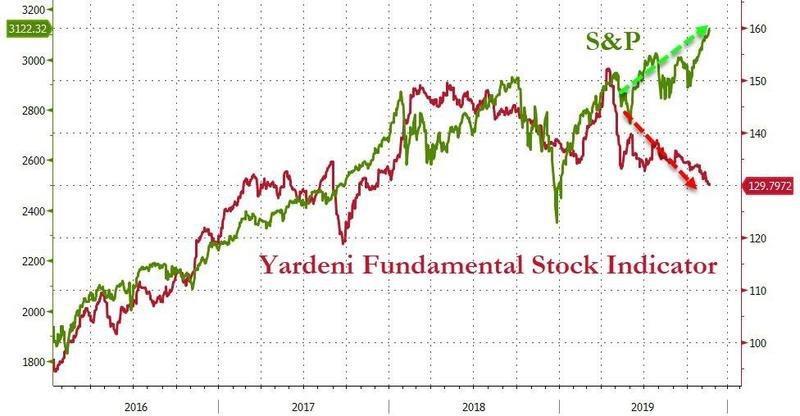 Though history offers some hope: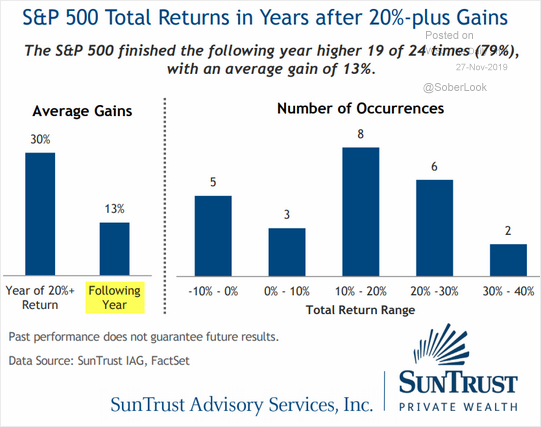 I can see it runnig a little further yet. 3300 on the S&P seems a nice round number.
But believe in it? Yeh…nah:
trade non-deal is insubstantial with no chance of round two;
Hong Kong is headed to Hell;
China is still slowing and Europe is bogged with Brexit looming;
oil is still in a glut.
I expect a modest rebound in global growth only, nothing like enough to backfill the booming valuations now inflating.
Enjoy it while it lasts.
David Llewellyn-Smith is Chief Strategist at the MB Fund and MB Super. David is the founding publisher and editor of MacroBusiness and was the founding publisher and global economy editor of The Diplomat, the Asia Pacific's leading geo-politics and economics portal.

He is also a former gold trader and economic commentator at The Sydney Morning Herald, The Age, the ABC and Business Spectator. He is the co-author of The Great Crash of 2008 with Ross Garnaut and was the editor of the second Garnaut Climate Change Review.
Latest posts by David Llewellyn-Smith (see all)