The BoAML fundie survey is out, via AFR:
"The bulls are back," said Michael Hartnett, chief investment strategist at the bank. "Investors are experiencing FOMO – the fear of missing out – which has prompted a wave of optimism and jump in exposure to equities and cyclicals."

The survey found that investors are adding risk: "their portfolios are no longer explicitly geared to assets that outperform in a low growth and low inflation backdrop."

Specifically, these fund managers increased their allocation to global equities by 20 percentage points month-on-month to a net 21 per cent overweight – the highest level in one year.

These investors rotated into value stocks, banks and Europe in particular and out of cash, large cap, utilities, staples and bonds.

Mr Harnett said while the "easy part" of the rally is over, the outlook is positive because there's no "excess greed", there is "excess liquidity" and corporate earnings are set to accelerate.
Liquidity sure. But not coprorate profits. Where is that growth going to come from? This is a mutliple expansion not profits growth story.
Other measures are already showing extreme greed at work, via CNN: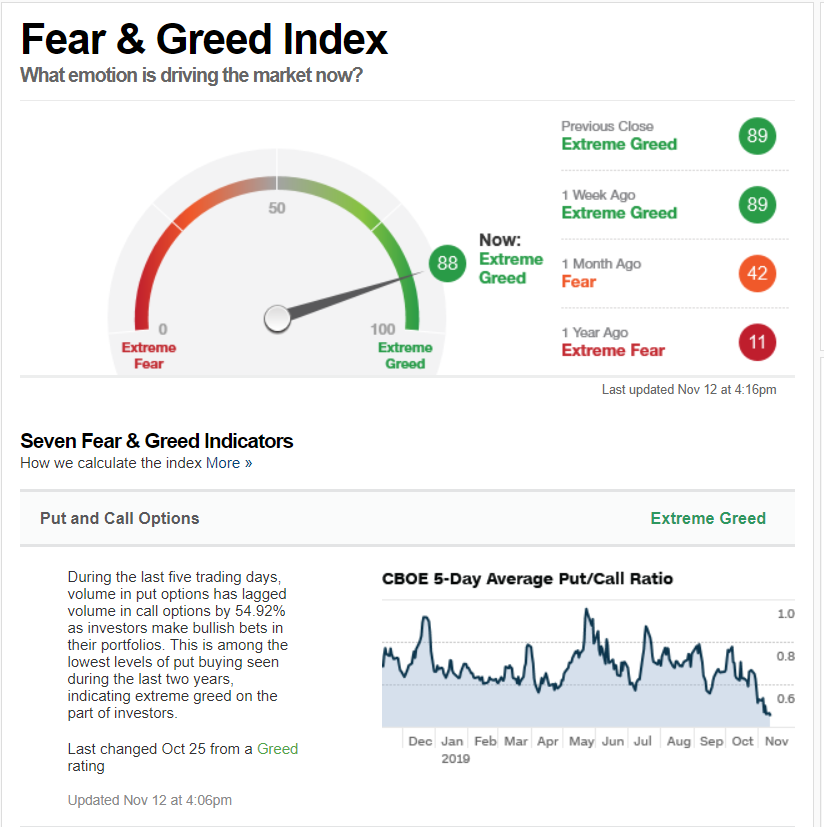 More: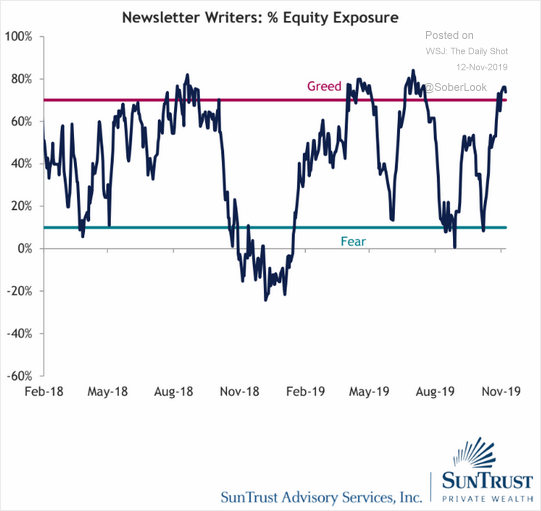 And VIX: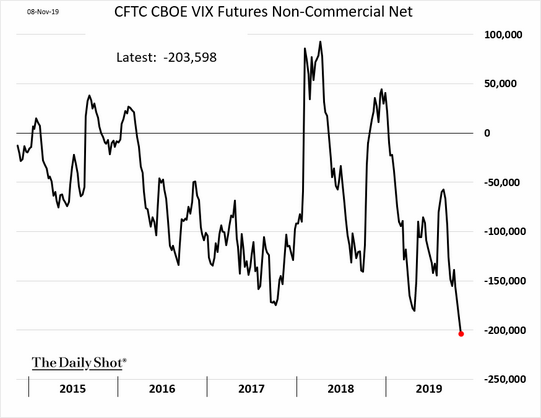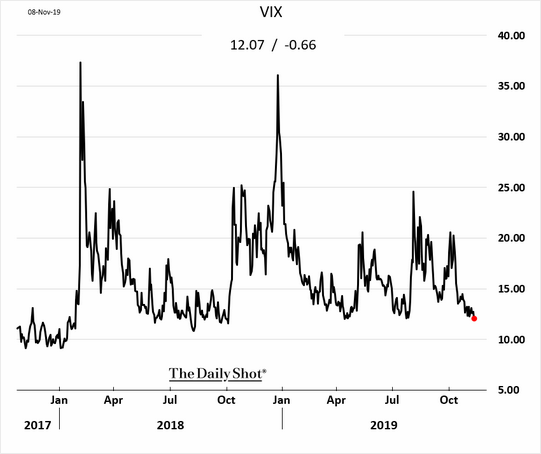 The pain trade is all about rising inflation: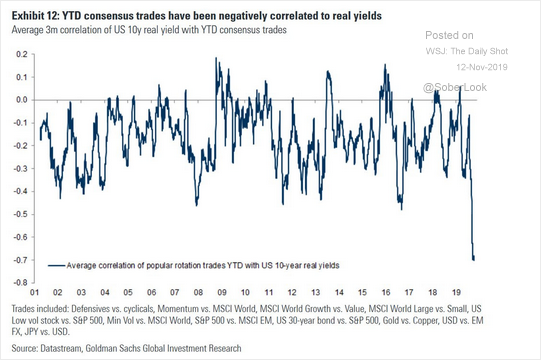 But if yields rise much it'll be choked off: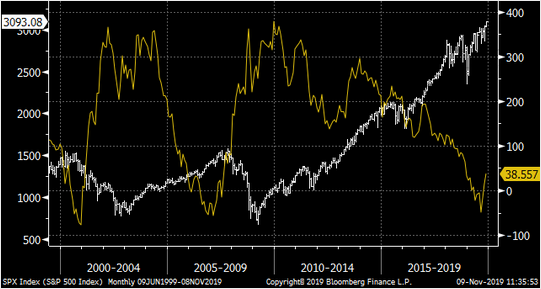 Cyclicals are charging: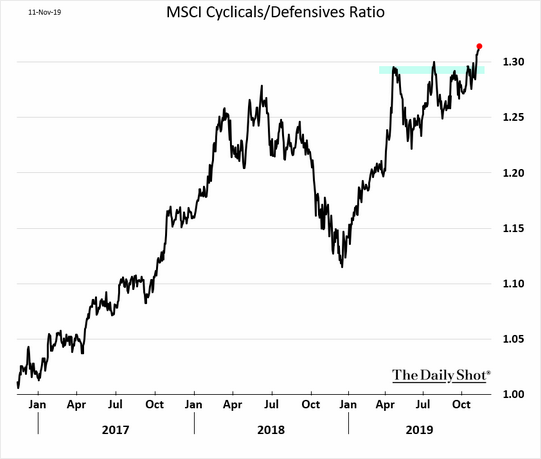 Way oustripping fundamentals: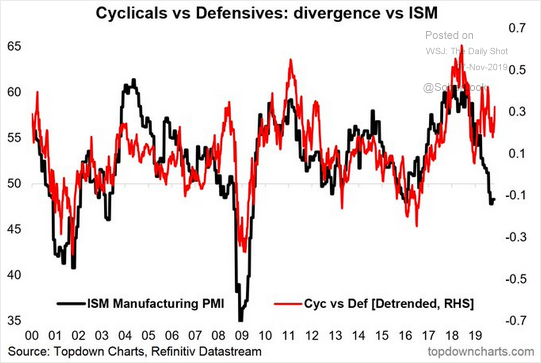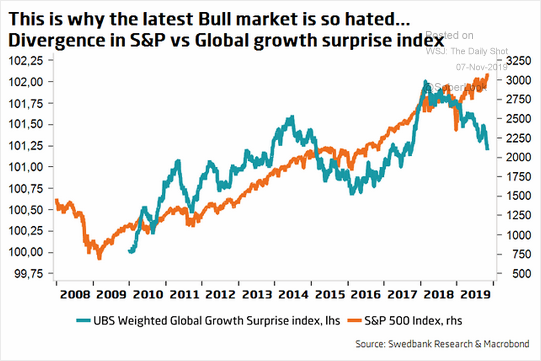 Earnings are still being downgraded for this year while next is holding up but it won't: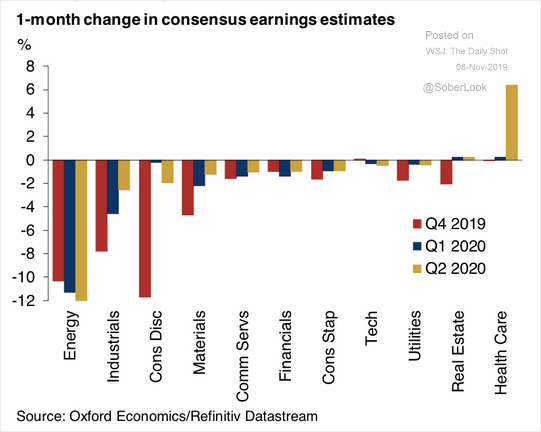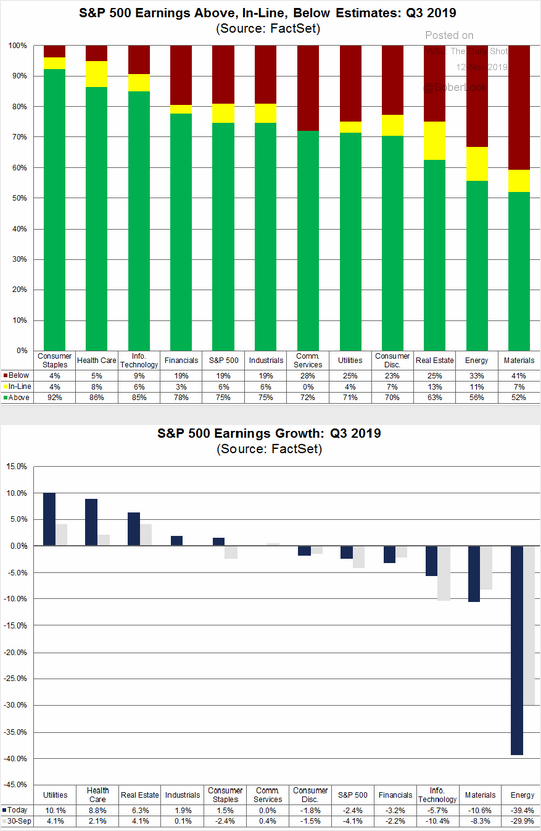 The US is still the place to be: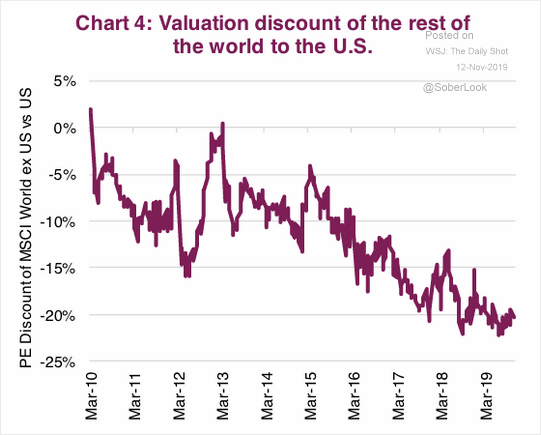 And I'll just leave this last one for you to chew on: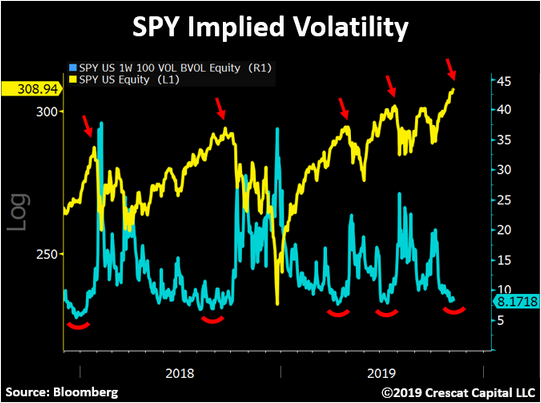 The rally looks long in the tooth already…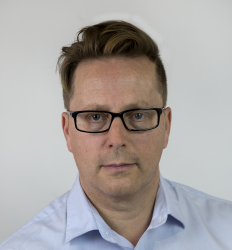 Latest posts by David Llewellyn-Smith
(see all)