The latest CoreLogic residential construction costs report (CHIP – September quarter) claims that costs associated with dwelling construction continued to rise at a faster pace than inflation over the September quarter.
According to the CHIP index, construction costs rose by 1.1% over the quarter to be up 3.7% year-on-year.
The National CHIP index began to diverge from growth in CPI around 2003. Since then, quarterly inflation has averaged 0.6% growth, whereas quarterly growth in the building price index has averaged 1.1%: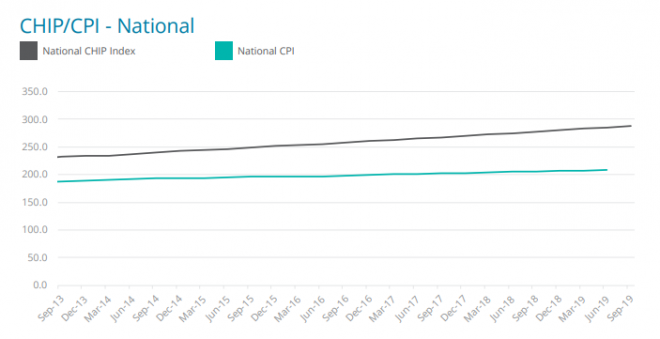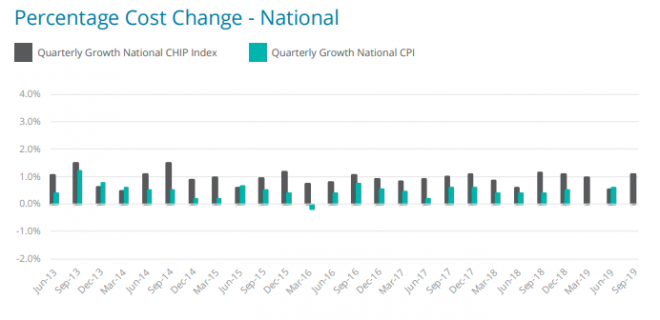 The growth in construction costs has also been driven by the immigration and housing hotspots of Sydney and Melbourne, which grew at a faster than average 1.2% respectively over the quarter and by 4.3% (NSW) and 3.9% (VIC) over the year.
It's interesting to note that CoreLogic's CHIP index contradicts the ABS' new home construction costs index, released as part of the quarterly CPI. These registered their first ever annual fall over the September quarter: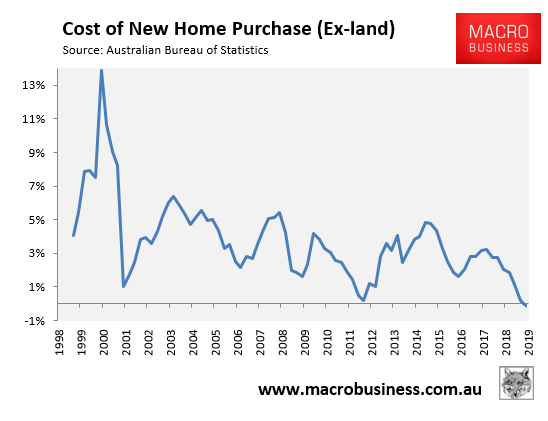 They clearly measure different things.
Latest posts by Leith van Onselen (see all)