Via Damien Boey at Credit Suisse:
The Westpac consumer confidence report for November registered more improvement. After 3 rate cuts, tax cuts, the announcement of first home-buying incentives, and credit easing, consumer confidence was looking particularly dire by October, falling well below neutral levels. It looked very much like consumers were responding to the bad news behind easing measures, rather than the stimulus itself. But in November, consumer confidence recovered to 97 from 92.8 – still below neutral levels, but considerably less so. Home-buying sentiment also improved to 119 from 116.6.

Our assessment of household finances from the national accounts reveals that household discretionary cashflow – income less taxes, interest and essential spending, plus credit card and home-equity withdrawal borrowing – has fallen significantly below the level of discretionary spending. Households have experienced a large cashflow squeeze, causing them to pare back on spending. However, it has been an open question whether this has been by force or by choice. The most cyclical part of discretionary cashflow has historically been home-equity withdrawal, which in turn has tended to track housing turnover levels. Locals have not been participating much in the recent housing recovery, as reflected in a fairly tame rise in turnover, and dwindling investor interest. Moreover, they have been paying down their debts, as evidenced by sluggish credit growth in the face of recovery in house prices and mortgage approvals. They have done all of this because they have been sent a repeated message in recent years that they have been over-geared. They have done all of this because in the past, they have levered up the most on their (perceived) lowest risk asset class in the form of housing – a "risk parity"-like allocation strategy – and being wrong-footed, discovering in recent years that house prices can move in two directions, and not just one (up). They have done this because risk and uncertainty in the world has gone up a gear, adding to their perceptions of portfolio risk in highly-leveraged times. But now, it appears that rising house prices are encouraging households to become less bearish. The trick for policy makers will be to entice them to lever up further, as they have done in past cycles, rightly or wrongly …

The moderate rise in consumer confidence follows a sharp recovery in capex intentions in the NAB business survey. We have updated our proprietary domestic demand tracker for the latest data. The tracker has bounced from extremely contractionary levels, to just short of zero. We are seeing early signs of bottoming out in the cycle towards the back end of 2019.

From here, the risk is that credit growth and fiscal spending start to pick up, adding further upside to the tracker. We are also hopeful that rising house prices, underpinned in the first instance by foreign buying, will eventually cause the residential cycle to bottom out early. Related to this, we think that as the housing recovery broadens out, that vehicle sales will start to recover as well.

All in all, we see green shoots of recovery, consistent with the curve steepening we have witnessed over the past few months. Within equities, curve steepening is consistent with value factors outperforming.
We are seeing some better signals in leading indicators. But I still do not see any sharp rebound in dwelling construction given the overhang of negative equity and the defect crisis. As well, the terms of trade shock coming down the pipe will hammer national income and sink wages even further, preventing much broadening of consumption as house prices rise. ZIRP will do similar as households pay down debt. You can't just look at the positives.
The yield curve may steepen a bit but the RBA is set to cut again and launch QE which should buy long end bonds.
Thus, I expect growth, wages, yields and profits to all remain heavily constrained. You're simply better off with your money elsewhere.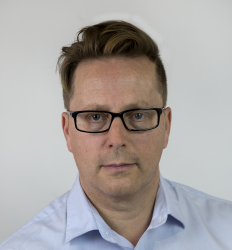 Latest posts by David Llewellyn-Smith
(see all)