The proportion of postgraduate coursework graduates in full-time employment in 2019 was 86.8 per cent, down slightly from 86.9 per cent in 2018, and mirroring the slight decrease for undergraduates. In addition, overall employment declined slightly to 92.7 per cent in 2019, a fall of 0.2 percentage points on the previous year. The labour force participation rate increased slightly to 96.3 per cent.
Labour market outcomes for postgraduate research graduates were also more positive than for undergraduates with 81.1 per cent in fulltime employment, a decrease of 1.2 percentage points over the previous year. The overall employment rate for postgraduate research graduates decreased by 1.1 percentage points to 90.7 per cent while their labour force participation rate of 93.9 per cent represents a decrease of 0.2 percentage points from 2018.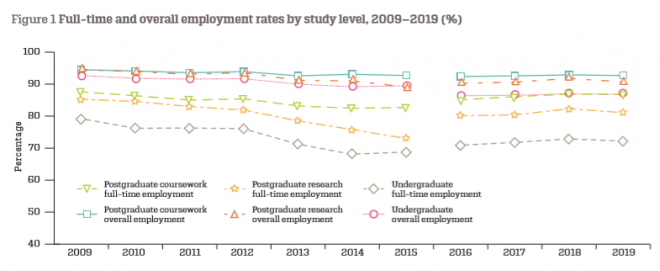 The softening makes sense given the weakening of the broader labour market.
For a longer-term perspective, the below chart from the Productivity Commission tells the story: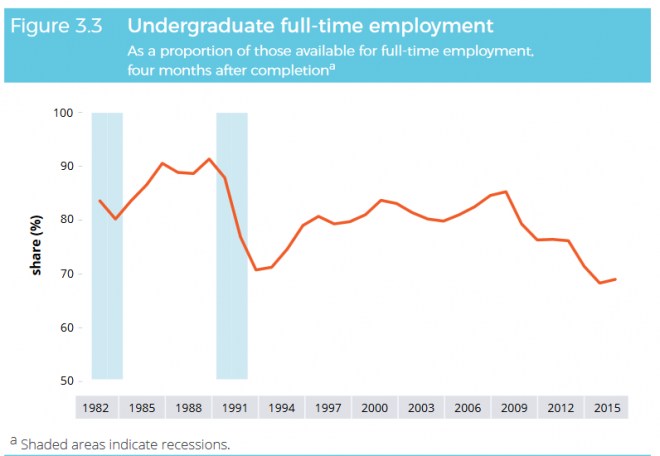 Too many university graduates chasing too few professional jobs.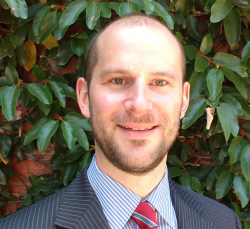 Latest posts by Leith van Onselen
(see all)