This is the right idea but for the wrong folks, at The Australian:
One of the most important statistics calculated by Foreseechange is its "willingness to spend" data. This shows that retirees are the most willing to spend, followed by people in full time work without mortgage repayments. Retirees been savaged by lower interest rates and those saving for a house have fallen further behind. In reducing interest rates, we are attacking those most willing to lift their spending. Those with large mortgages simply save more when interest rates fall so there is little benefit to retail sales.

Foreseechange says the way to boost spending is to provide help to those willing to spend and the easiest way is to assist aged pensioners. They will spend the money and there will be a direct injection into retail spending. Secondly, financial institutions should be instructed to pay double the interest paid since 2014 into personal accounts. Treasury would finance this, or it could be a form of unconventional monetary policy financed by the Reserve Bank.

Foreseechange suggest the help be capped at $1,000 per person in each measure. I would add that we also need to speed the money flowing in the small to medium sized business sector and remove the brakes, and not just talk about vague concepts like productivity.
So free education, services, massive wage rises and booming house prices was not enough? MMT giveaways for old folks is ridiculous. Do it for everyone or not at all, not least those suffering on Newstart.
That said, a much more constructive idea for helicopter money is to stick into some kind of massive Manhatton Project of research and development. Most of it will be wasted but not all, as in Gottiboff's plan which is just a cash giveawy for "OK Boomer" to piss away on imports.
Expect these kinds of calls to mount as MMT approaches, which is the obvious problem with it.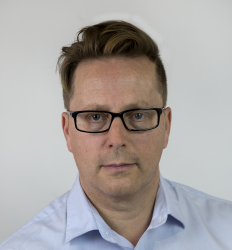 Latest posts by David Llewellyn-Smith
(see all)