Via Goldman:
P/E hovers around the current level of 18.0x for most of next year before rising to 18.6x following the election as uncertainty falls:

…a unified federal government post-election could prompt investors to assume the tax cut is reversed and lower projected 2020 EPS to $162 (-7% year/year growth), compressing the P/E multiple to 16x consistent with an index level of 2600. The options market currently implies a 22% probability the S&P 500 ends next year above 3400 and a 28% probability the index ends 2020 below 2600.

Maxims in politics such as "United we stand, divided we fall" do not necessarily hold in investing. In the United States, equity returns during periods of divided federal government have typically exceeded returns achieved when one political party controls the White House, Senate, and House of Representatives. Since 1928, excluding recessions, when the federal government was controlled by a single party, the S&P 500 median 12-month return equaled 9%. However, the median return under a divided government was 12%. Prediction markets currently suggest the most probable 2020 election outcome is a divided government.

The title of our 2020 US equity outlook, "United we fall, Divided we rise," acknowledges the importance of an election that is slightly less than one year away. During the next 11 months, shifting electoral prospects of candidates will be  reflected in real-time prediction markets and sector and stock performance. During the subsequent two months, S&P 500 performance will depend on the actual election outcome.

When the election result has been a divided government, during presidential election years since 1928 the S&P 500 median return between the start of the year and Election Day has equaled 11% compared with a 4% return under a unified government election outcome. Obviously, this analysis assumes perfect foresight so it has limited usefulness as a forecasting tool.

The S&P 500 YTD effective tax rate has equaled 19%, well below consensus expectations for 21%. Analyst estimates currently imply a 21% tax rate in 4Q and in 2020. If the 2019 YTD pattern continues, it could mitigate likely negative revisions to consensus EPS estimates. However, several presidential candidates have proposed raising corporate tax rates, and we estimate every 1 pp change in the effective tax rate would lead to a roughly 1% change in S&P 500 EPS. Our model suggests a complete reversal of the tax cut would translate into 2021 EPS of $162 rather than our current estimate of $183. The impact of tariffs on profits remains highly uncertain. Recent reports suggest that pending tariffs may be delayed or rolled back. Currently, tariffs have been levied on roughly $370 billion of imports from China.

Equities generally appear attractively valued relative to the limited opportunity set in other asset classes. Bond yields remain extremely low across the world and our economists expect little change in global central banks' monetary policies in 2020. Currently, 20% of global bonds trade with negative yields. Across asset classes, yields on the S&P 500 are comparatively attractive relative to cash (1.6% yield) and 10-year bond yields in the US and Germany (1.8% and -0.3%, respectively). Meanwhile, the S&P 500 offers a 4.2% FCF yield, a 4.8% total cash return yield, and a 5.6% earnings yield (see Exhibit 25). A rise in equity valuations would also be consistent with the past late-cycle environments; historically, the equity risk premium shrinks and valuations rise as the economic cycle matures (see Exhibit 26).
Without geopolitcal risk analysis, this is next to useless. When China crushes Hong Kong then equites will fall part no matter what happens to tarrifs. It will entrench US/China decoupling via private sector decisions.
This equity rally, and the commentary around it, increasingly resembles early 2008 as equity parties on liquidity while a global scale shock builds in plain sight.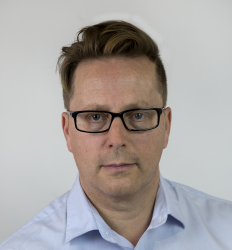 Latest posts by David Llewellyn-Smith
(see all)