Via RBA sock puppet, Terry McCrann:
Everyone seems to expect and many indeed lust for the Reserve Bank to embark on quantitative easing — printing money, but not for you but for the top end of town — except the only guys, non-gender specific, that matter. Those in the building at the top of Martin Place in Sydney on the right.

From the top down, the RBA has zero desire to go down that path.

For essentially two broad reasons. First it would signal the economy had not just deteriorated but had gone over the cliff.

The move to QE would follow or coincide with the RBA cutting its official interest rate from the already undesirable 0.75 per cent to 0.5 per cent.

Indeed, it would open the door to the possibility of the RBA not just going to effectively zero — the 0.5 per cent — but going to the real zero. With also what is now unimaginable — rates on bank deposits actually going negative.

The RBA does not want that; you do not want that. In part because of the second reason — it might all be ineffective. Correction: destructively ineffective.
Of course the RBA doesn't want to do QE. That's not the question. What matters is will the economy force them to?
The answer is still yes.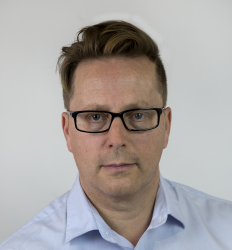 Latest posts by David Llewellyn-Smith
(see all)