Federal Immigration Minister David Coleman will today officially launch its Global Talent Scheme (GTS) visa program, which will fast track permanent residency visas for 5,000 "high-skilled" people from around the world:
The program aims to establish a high-skilled migration stream that will fast-track visas for 5000 of the world's best and brightest every year, with the aim of entrenching high-tech industries in Australia.

The intake will not be additional to the annual immigration cap of 160,000 implemented by Scott Morrison. It will be incorporated in the current annual skilled migration cap of 70,000 which is part of the overall intake of 160,000…

As well as being qualified in one of the seven designated fields, successful applicants will either have to be earning above the equivalent of $149,000 a year, which is the Fair Work Australia definition of a high-income earner, or be assessed that they would earn above that if they came here.

So long as they passed the usual security and integrity checks, they will be given specialised treatment by Home Affairs to have their permanent residency fast-tracked…

The eligible fields of expertise are: agricultural technology, fintech, medical technology, cyber security, energy and mining, space and advanced manufacturing, and quantum information.
Given these GTS visas are reserved for highly skilled and highly paid migrants, they are far less likely to be abused by employers and should fill genuine skill gaps across the economy.
In our view, these types of visas should form the backbone of Australia's immigration system.
That is, the overall intake should be both lowered and recalibrated towards high-skilled and highly paid migrants only. This would maximise productivity, reduce population pressures in the cities, as well as lift wage growth.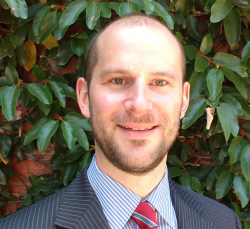 Latest posts by Unconventional Economist
(see all)