The federal government's legislation to remove the capital gains tax (CGT) exemption for expatriates who sell their main residence while living overseas has been passed by the House of Representatives after Labor agreed to back the bill. The bill is now likely to be put to the Senate before parliament rises for the year. The reform, which is likely to take effect in mid-2020, is expected to affect up to 100,000 Australians who have been foreign tax residents for more than six years:
Tax expert Robyn Jacobson has campaigned against the plan.

She said the practical effect was a retrospective denial of the exemption as far back as the start of CGT in September 1985…

Tax Institute senior tax counsel Bob Deutsch remains opposed.

"There is no legitimate policy reason for denying Australian citizens the CGT main residence exemption in these circumstances.

"No one envisaged that policy would catch an Australian citizen and tax resident of decades in the net and entirely deny them the main residence exemption if they decided to retire, take up tax residency outside Australia and then sell their Australian home," Professor Deutsch said.
MB has opposed this policy from the outset.
Under the existing rules, a property is exempt from CGT if sold within six years of first being rented out provided no other property is nominated as one's principal place of residence. This means that if somebody moved overseas or interstate, their home would remain CGT free as long as they didn't purchase another owner-occupied dwelling within that six year period. Moreover, any CGT event would only apply for the period that the property was no longer the owners' principle place of residence.
Under the proposed rules, a CGT even would be retrospectively triggered back to when people originally bought the property. In other words, it's all based on residency status when they sell.
It makes no sense for the Government to change this rule for foreign residents, while keeping the existing rules for Australians moving interstate for work. They should not be treated differently.
The Government should instead be cracking down on illegal foreign investors and money laundering, not punishing ex-pats.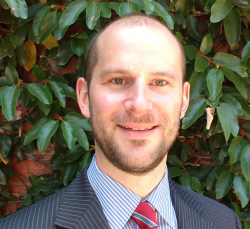 Latest posts by Unconventional Economist
(see all)