In one city-by-city document. Courtesy of Westpac:
The pick-up foreshadowed in our last report is now coming through clearly with recent months showing more convincing evidence that Australia's housing market is into a self-sustaining recovery. Prices have lifted and are set to fi nish up slightly for the 2019 calendar year. Turnover has been slower to turn but is starting to show a clearer pick up as well.

Our November Housing Pulse shows buyer sentiment continuing to improve albeit with the annual pace of gains slowing marginally.

The Westpac Housing Consumer Sentiment Index* remains near fi ve year highs – readings consistent with a pick up in turnover carrying through year end and into the fi rst half of 2020. The swing that became apparent mid year continues to be led by a strong resurgence in NSW and Vic but with other states also showing a clear pick up. Auction markets, fi nance activity, prices and listings now all confi rm the turn.

Conditions continue to vary markedly by state. NSW is showing a strong, broad based price rebound that is already starting to hint at renewed aff ordability issues. Vic's recovery has good momentum but is more uneven across segments. Qld missed out on most of the recent price cycle but is starting to show signs of perking up. SA is seeing a gentle fi rming but WA is still struggling to pull out of its multi-year price correction.

Our main special topic this month is a look at the year in review and the year ahead including point price forecasts for the fi ve main capital city markets (see p6). Momentum is set to continue into 2020 but the upswing is forecast to move through a transition as aff ordability constraints re-emerge in Sydney and Melbourne and population fl ows start to favour other markets, Brisbane in particular.

We also include our regular prudential policy update which suggests this will take a back seat to other policy issues in 2020.
I would not describe it that way. It loks like a low volume, low mortgage, low listings, weak property market rebound uniquely vulnerable to reversal.
The full report is excellent.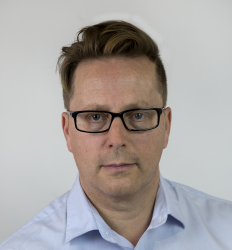 Latest posts by David Llewellyn-Smith
(see all)