As unsold apartment developments hulk across Australia's east coast amid the surge in completions: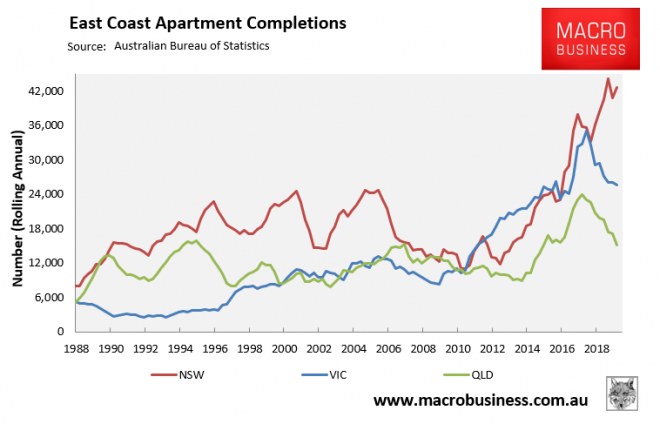 The AFR reports that desperate developers are offering "eye watering" commissions of up to 13% in order to clear their apartment backlog:
Agents are being offered massive commissions of around $65,000 [13%] to sell two-bedroom $499,000 off-the-plan apartments in a Bowen Hills development about 3 kilometres north-east of Brisbane…

Commissions and incentives for buyers have been increasing as high-rise apartment projects suffered a succession of setbacks ranging from concerns about quality of construction to fears about use of inflammable materials.

"These commissions are eye-wateringly high," said Patrick Bright, a Sydney-based buyers agent…

Weaker demand has encouraged developers to offer higher commissions for agents and incentives for buyers ranging from luxury fixtures to flexible terms and partial rental guarantees for up to five years.
These incentive deals are flooding the market amid rising vacancy levels as projects started during the height of the property bubble are completed, and as demand evaporates amid growing concerns of dodgy building standards, flammable cladding, as well as falling overseas buyer demand.
It's a high-risk market that's best avoided.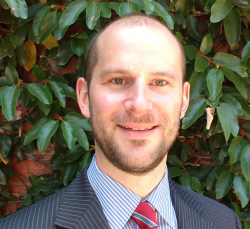 Latest posts by Unconventional Economist
(see all)