Late last month, the Australian Bureau of Statistics (ABS) released its 2018-19 Australian System of National Accounts (ASNA) release, which provided a detailed presentation of annual national accounts data.
Locked away on Table 61 was my favourite section of the release: data on aggregate land values at the state and national levels. This year's release confirmed that, at a national level, the land values underpinning the Australian house prices fell heavily when measured against GDP.
The release on Friday of the annual state accounts by the ABS has enabled me to calculate residential land values as a percentage of gross state product (GSP), which provides a measure of over/under valuation.
As shown in the next chart, residential land values to GSP fell in all mainland states and territories in the year to June 2019. NSW (-12%), VIC (-15%) and WA (-14%) led the declines, with national land values also falling by 12% when compared against GDP: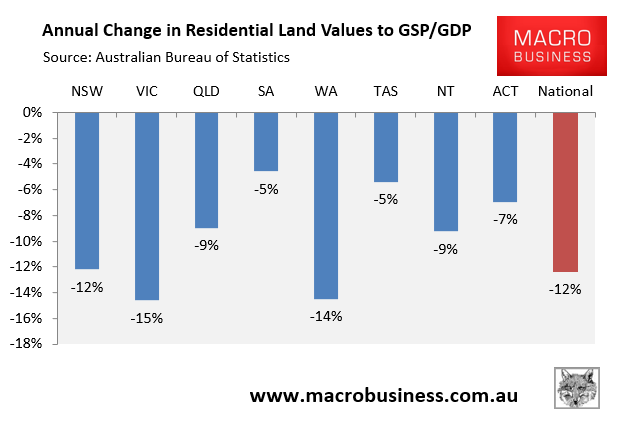 Residential land values in 2018-19 were still an expensive 2.83 times GSP in NSW and 2.66 times GSP in VIC, way above the 2.29 times GDP nationally: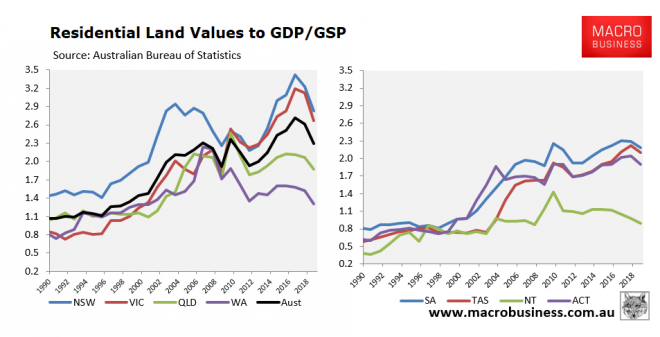 Similarly, when compared against Household Gross Disposable Income, residential land values in 2018-19 were still an expensive 4.25 times in NSW and 4.29 times in VIC, way above the 3.61 nationally: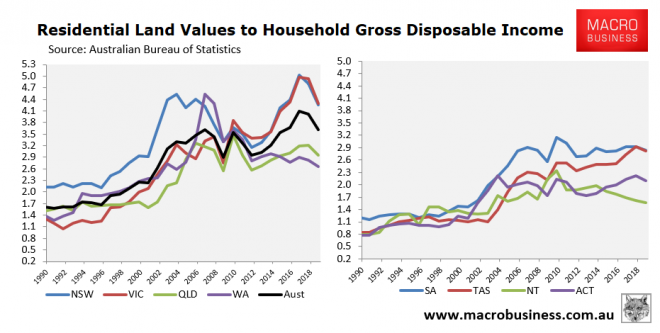 Moreover, as part of its quarterly house price release, the ABS includes a time series going back to September 2011, which contains the values of the housing stock broken-down by state/territory. The next chart compares these values as at June 2019 against their respective GSPs/GDP: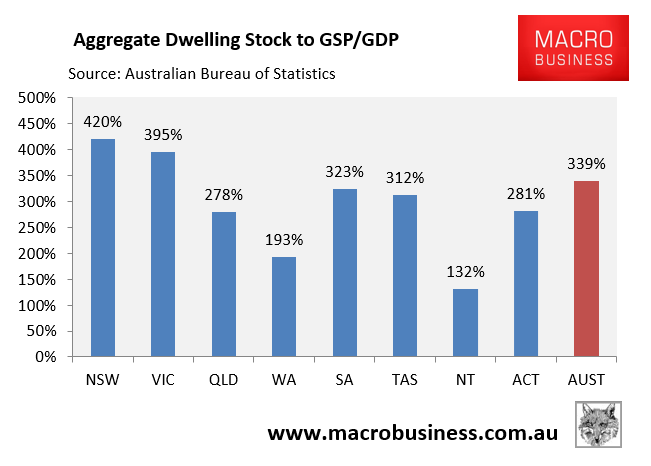 And here's the same dwelling values data measured against gross household disposable income: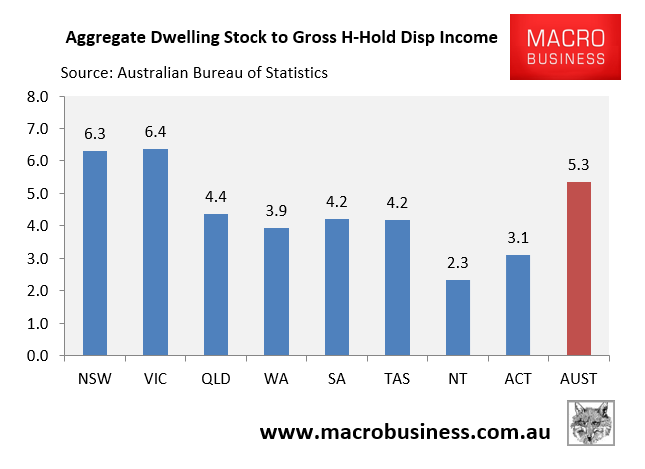 Clearly, New South Wales' and Victoria's (read Sydney's and Melbourne's) housing valuations remain at extreme levels.
This is particularly worrying from a national perspective, since these two markets combined account for 67% of Australia's dwelling stock by value: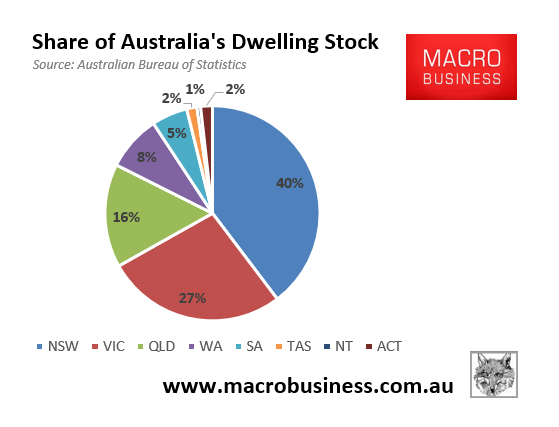 Obviously, this data is only current to 30 June 2019, so it excludes the recent strong bounce in dwelling values across Sydney and Melbourne: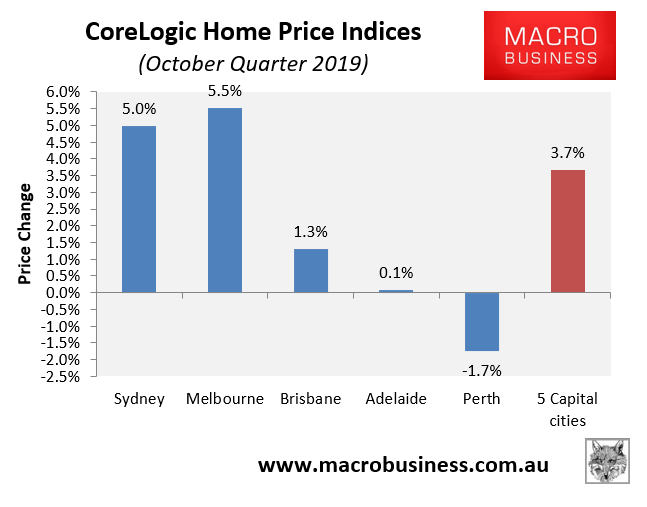 Therefore, New South Wales' and Victoria's share of the national housing stock (by value) will only rise from here.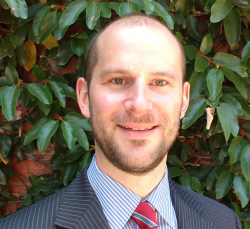 Latest posts by Leith van Onselen
(see all)