The Regional Comprehensive Economic Partnership (RCEP) will come into effect in 2020, after the leaders of the 15 participating nations agreed to the terms of the trade deal at the East Asia Summit in Bangkok.
The RCEP will comprise members of the Association of Southeast Asian Nations plus Japan, China, South Korea, New Zealand and Australia.
Prime Minister Scott Morrison has welcomed finalisation of the trade deal and indicated that India could still join the RCEP at a later date. From The Australian:
Scott Morrison declared an "enormous" victory for a deal seven years in the making and one that would constitute more than 30 per cent of the world's GDP… covering almost half of its population.

Mr Morrison said the deal would open up greater inter­national market access for Australian service industries in education, health, communications and transport, and allow them to invest for the first time in a range of countries, including China…

"We are here because of the jobs of Australians and ensuring the future jobs of Australians."
However, Patricia Ranald from the Australian Fair Trade and Investment Network said the details of the RCEP wouldn't be public until Australia officially signed on next year:
Dr Ranald told ABC's Radio National a parliamentary review of the deal wouldn't be able to change the text.

"We need both release of the text before it's signed to see what the impacts are on industry and in other area," Dr Ranald told ABC.
Thus, we have a secretive mega trade deal on our hands that also represents another wedge in Australia's vital strategic relationship with the US.
Remember, too, that the Productivity Commission (PC) has warned that Australia's trade negotiations have been "characterised by a lack of transparent and robust analysis, a vacuum consequently filled at times by misleading claims", and has called on the "final text of an agreement to be rigorously analysed before signing".
Of course, the last thing this government wants is "transparent and robust" processes. No doubt when RCEP is signed, the deal will be rammed through parliament without a thorough assessment by the PC, as was the case with the TPP.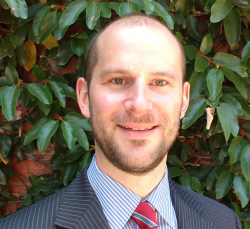 Latest posts by Leith van Onselen
(see all)