The mortgage broking industry successfully fought off the Hayne Royal Commission's recommendation that trailing commissions be abolished and that banks stop paying upfront commissions to brokers.
It is also trying to leverage its influence within the Coalition to overturn common-sense rules requiring the industry to act in the best interests of its clients, as applies for financial planners.
Consumer group Choice is having none of it, however, demanding Australia's politicians pass best interest duty reforms recommended by the Hayne Royal Commission:
CHOICE is calling on all federal politicians to support the passage of the mortgage broker best interests duty, laws which it expects to be introduced into parliament this year.

Mr Kirkland says this is an important response to the Hayne Royal Commission recommendations.

"Treasurer Josh Frydenberg has created a rare opportunity to reform the mortgage broker industry," he says.

"A strong best interests duty, well enforced, will make brokers live up to the promises they already make to their customers."
Don't hold your breath. If there's one thing the Morrison Government has shown its that it is loyal to the property industry over all others.
Prime Minister Scott Morrison is a known key sympathiser for (and former representative of) the property lobby. Morrison worked at the Property Council as National Manager of Research and Policy from the age of 21 to 26. The property lobby runs through his veins and continues to pull his strings, leveraging policy that suits the industry over the broader national interest.
As a case in point, Scott Morrison admitted that no modelling had been done on the Coalition's First Home Buyer Deposit Scheme and that Australia's property lobby was behind the policy. The policy wasn't even passed through Cabinet, suggesting it was a 'captain's call'.
Scott Morrison also explicitly acknowledged that the intention of this FHB Scheme is to boost demand and prevent house prices from falling: "We want to see more first-home buyers in the market, absolutely, and we don't want to see people's house prices go down".
This follows the Coalition's staunch defence of negative gearing and capital gains tax reform over the past two federal elections.
Meaningful reform of Australia's property ecosystem won't happen while Scott Morrison and his cronies are in control.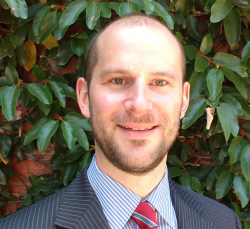 Latest posts by Leith van Onselen
(see all)