Via The Guardian:
Universities are not adequately responding to the growing risk of China and other "autocracies" influencing academic freedom in the UK, the foreign affairs select committee has said.

The report, rushed out before parliament is suspended pending the election, finds "alarming evidence" of Chinese interference on UK campuses, adding some of the activity seeking to restrict academic freedom appears to be coordinated by the Chinese embassy in London.

The report says: "There is clear evidence that autocracies are seeking to shape the research agenda or curricula of UK universities, as well as limit the activities of researchers on university campuses. Not enough is being done to protect academic freedom from financial, political and diplomatic pressure."

The committee highlighted the role of China-funded Confucius Institutes officials in confiscating papers that mentioned Taiwan at an academic conference, the use of the Chinese Students and Scholars Association as an instrument of political interference and evidence that dissidents active while studying in the UK, such as Ayeshagul Nur Ibrahim, an Uighur Muslim, were being monitoring and her family in China being harassed.

The committee accuses some academic organisations, such as Million Plus, which represents 20 modern universities, of complacency.

Bill Rammell, the chair of Million Plus, told the committee he had "not heard one piece of evidence" that substantiated claims of foreign influence in universities.

The committee said the government's focus was on protecting universities from intellectual property theft and risks arising from joint research projects. "This is not enough to protect academic freedom from other types of interference such as financial, political or diplomatic pressure," the MPs said.

The Foreign Office's evidence to the committee highlighted the lack of government advice to universities, the report says, adding ministers have not coordinated approaches to the issue, either within Whitehall or with foreign governments such as Australia and the US.

The report points out that a 2019 international education strategy white paper mentions China more than 20 times in the context of boosting education expertise to the Chinese market, but with no mention of security or interference.
If you want a standing warning on what more Chinese international students will do to UK universities then look no further than Australia where:
pro-Hong Kong protests have been shut down by intimidation;
students have been forced to seek violence apprehension orders against CCP diplomats;
various universities are now profiting from surveillance tech deployed agianst Uighers;
univerity managements fight tooth and nail to keep their blowout salaries;
pedagogiccal standards collapse as material is pitched to the lowet common denominator of weak English;
English proficient students effectively become tutors via group assigments;
academics that don't toe the line are sued by their own universities;
Confucion Institutes manage and veto Chinese courses into outright propaganda;
campus politics become a reflection CCP interests that will, in time, occupy national politics
In other words, if not managed very carefully, a big influx of Chinese international students is a near perfect silent invasion that corrupts the entire institution from the ground up, acting as a beachead for a wider occupation into the future.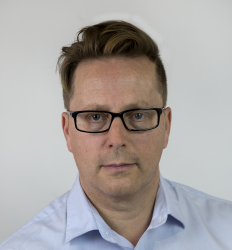 Latest posts by Houses and Holes
(see all)