Amazing data again from China in October. All weak:
Industrial Production 4.7%
Fixed Assets Investment  5.2 %
Retail Sales 7.2%
All part of the relentless slowing: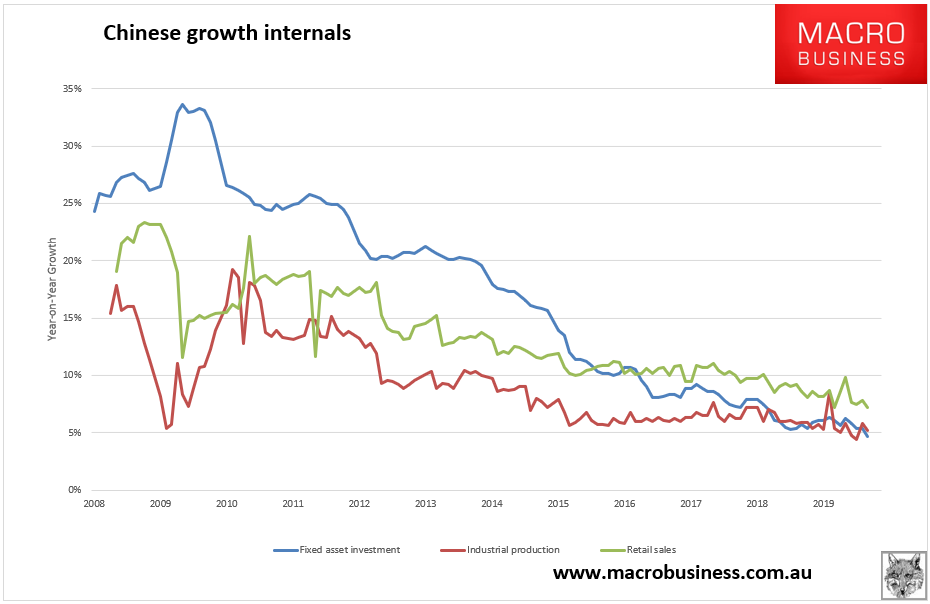 Under the bonnet, the all important real estate sector continues a near one man band super effort. Sales are still weak: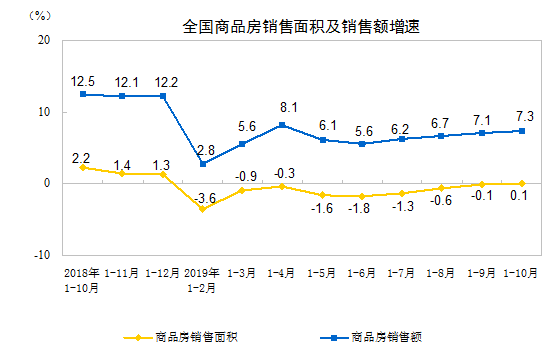 So are developer land purchases though they have lifted some: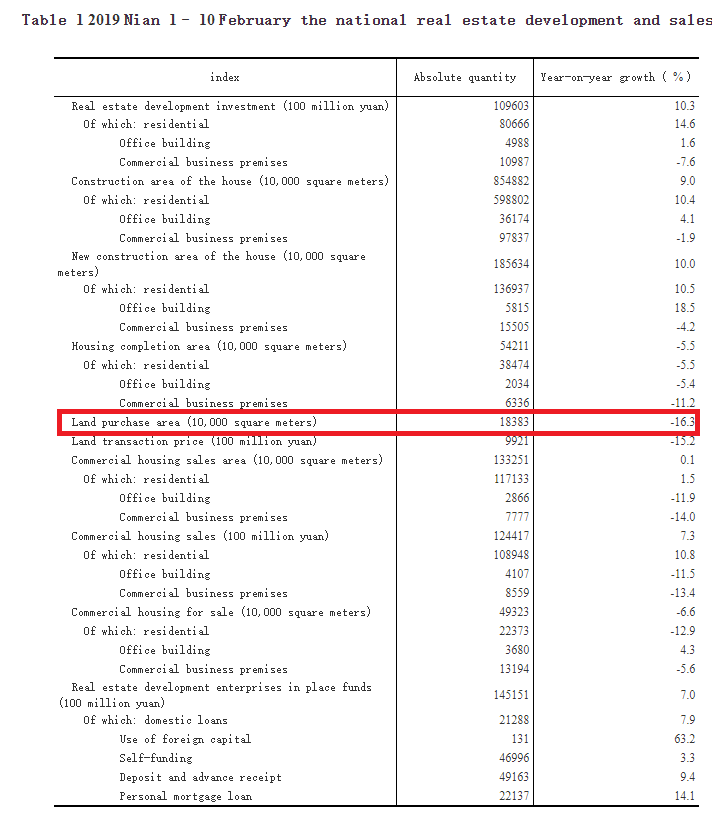 Yet housing starts accelerated to 10% year on year anyway: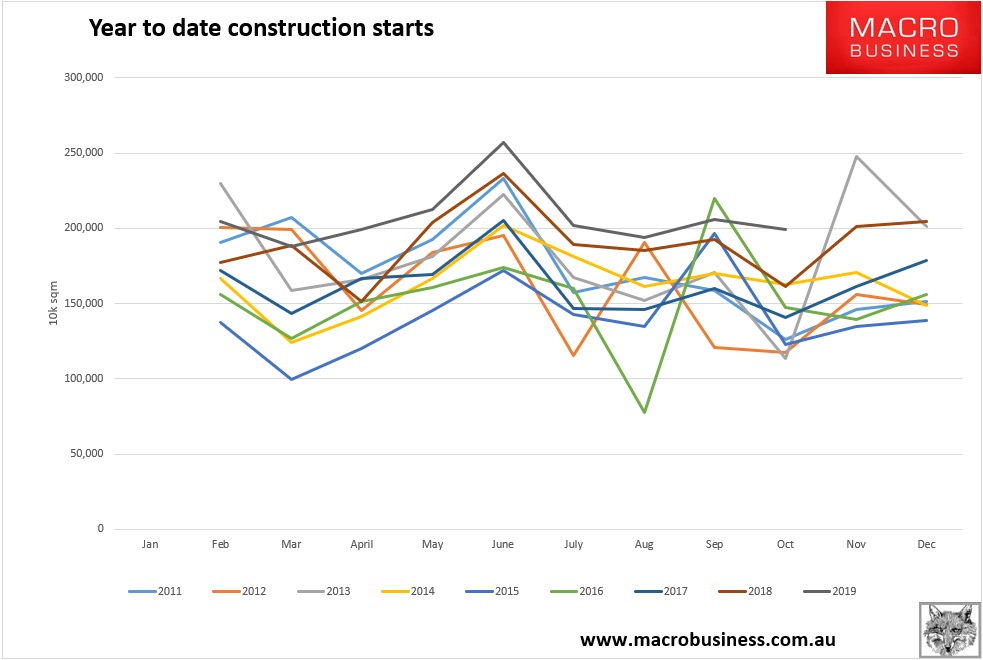 And total floor area under construction lifted as well to 9%. The building boom is now surely the greatest in the history of the world by far. Indeed it makes China's earlier efforts appear paltry: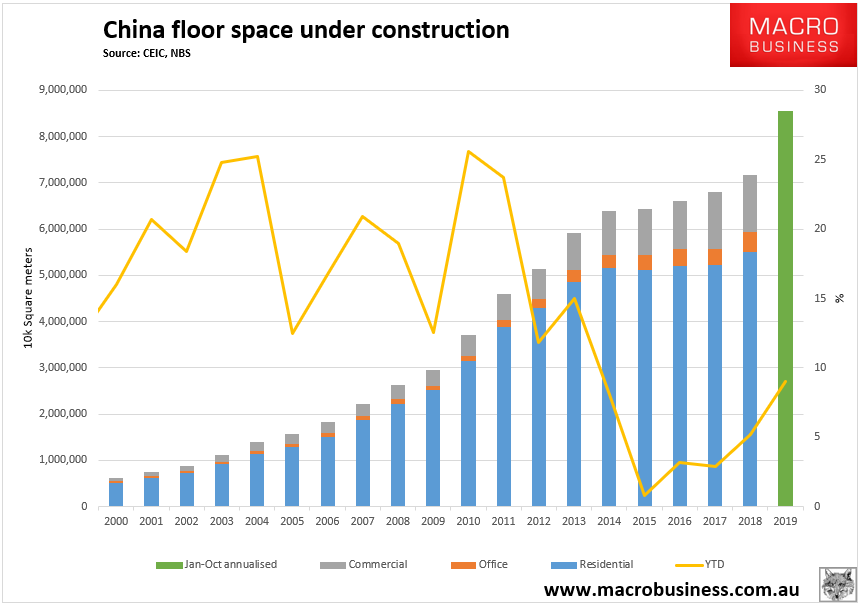 As we know, this has driven steel ouput to mad levels but it actually fell sharply in October as mills destocked, falling below last year at a lousy 81.5mt: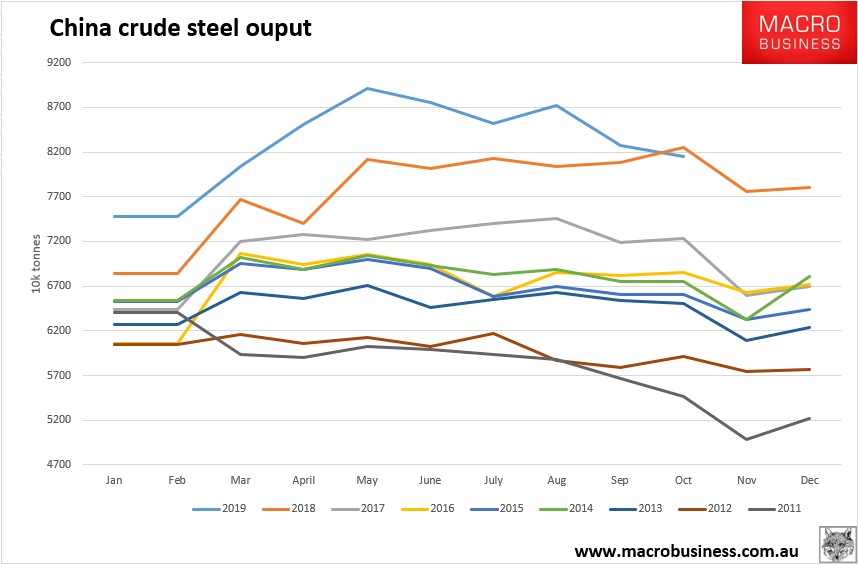 Concrete continues to signal a much weaker building economy given the steel output includes formerly illegal made legal output: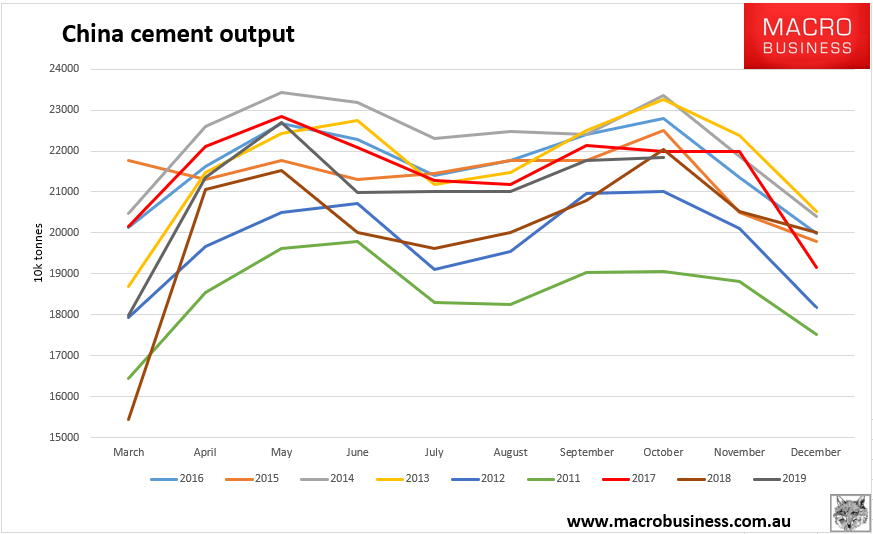 The scrap share of steel rebounded towards the highs: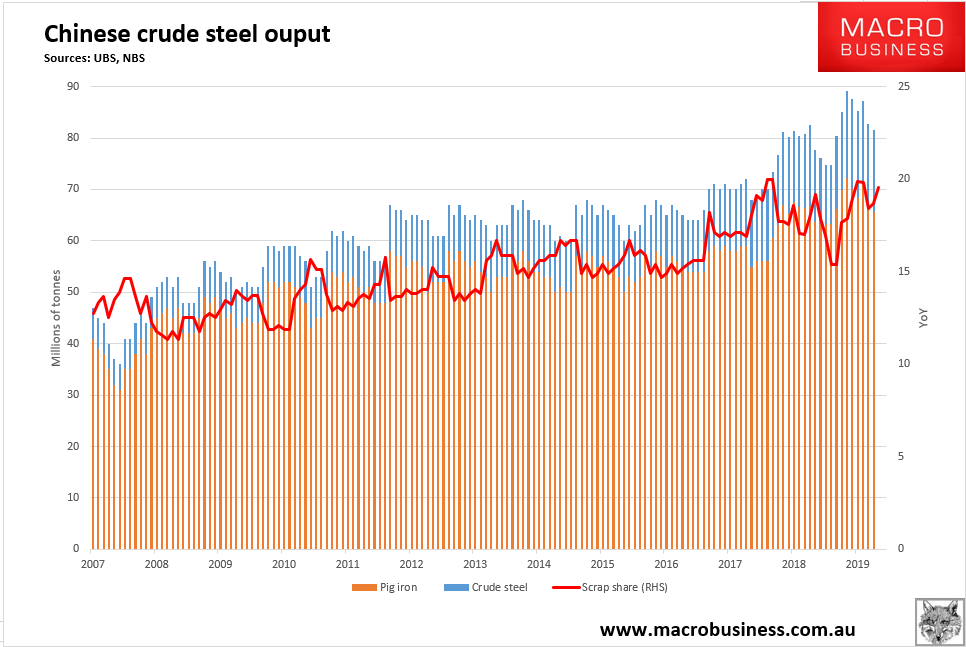 Power output offers what is probbaly closer to the real growth rate at 4% growth.
In sum, China's mysterious empty apartment boom rolls on. There's no obvious demand driver for it. There's no obvious credit driver for it. Yet the empty apartments keep rolling out anyway.  There must be some kind of invisible CCP hand pumping it.
Given everything else is slowing fast, that means China is accelerating backwards into unbalancing to keep its growth rate up.
God help us all when gravity has its inevitable way.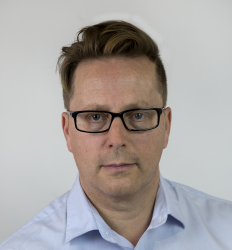 Latest posts by David Llewellyn-Smith
(see all)