Via Christopher Balding:
China is showing [export] declines across most product types and geographic partners. Chinese imports from the rest of the world fell 5% this year through September. Why is it showing such a divergence from the U.S.?

There are three specific reasons:

First, the Chinese economy is growing much more slowly than the headline 6% rate would suggest. Sales of consumer products from smartphones and cars to washing machines are falling or flat-lining. There are similar declines in in specialty traded goods such as Japanese and German precision machinery, which are destined for Chinese markets and not merely as inputs for goods that end up in the U.S. Second, there appears to be a conscious plan of import substitution designed to benefit Chinese producers, even when domestic goods cost significantly more. Countries such as Australia produce cheaper iron ore and coal than companies in China. Yet domestic output growth for these commodities has outpaced the increase in imports. Whether in semiconductors or commodities, China is pursuing a plan to move away from imports.  Third, lack of dollar liquidity is restricting China's ability to engage in international trade. Leakages have undermined the effectiveness of a foreign-exchange rule that has restricted banks to sending only one dollar abroad for every one they bring in. China's foreign trade can't afford just to break even; it needs to generate a significant surplus to cover these leakages.

For years, China drove global demand for many raw materials, accounting for more than 50% of annual growth in output. The subsequent downshift has had an enormous spillover impact. The question for businesses around the world is whether this is a temporary or structural phenomenon. With an excessively indebted economy, slowing growth and a rapidly aging population, it's almost impossible to see China returning to the pre-2015 rate of expansion.
Of course. It is going to keep slowing. One of the most interesting things to come of the Fourth Plenum was the quiet surrounding any kind of stimulus, despite what is a clearly cooling economy. There are three reasons why it will continue.
First, the trade war is not over. It has barely begun. Anybody managing a Chinese supply chain must grapple with this fact, via the FT:
This comes amid signs that a so-called "phase one" deal could soon be signed between Mr Trump and Xi Jinping, unwinding tariffs imposed on $360bn of Chinese imports, just before America's crucial holiday shopping period.

Unsurprisingly, this has sparked pre-seasonal market joy. But before investors get too jubilant, they should remember two caveats. First — and most obviously — American executives know that any phase one deal is unlikely to resolve crucial questions about the future US-China trade relationship. The two sides have not, for example, created a truly credible enforcement system to police intellectual property rights. China has not acceded to US demands to reduce state involvement in industrial policy. And the issue of Huawei is unresolved.

"It's just a pause [in the fight]," Mohamed El-Erian, Allianz's chief economic adviser, told the Greenwich Forum on Wednesday, echoing the view of every American executive I have spoken to recently. Strikingly, a recent survey by Panjiva, the trade analyst, shows that two-thirds of global companies expect the trade war to be rumbling on by the US presidential election in November 2020.

The second caveat is that these doubts about the "pause" mean that American companies are unlikely to halt their stealthy restructuring of supply chains.
So that weighs on both exports and investment.
Second, the great Chinese deleveraging is ongoing even if it, too, has a lot futher to travel. The recent Chinese credit rebound has been underwhelming to say the least: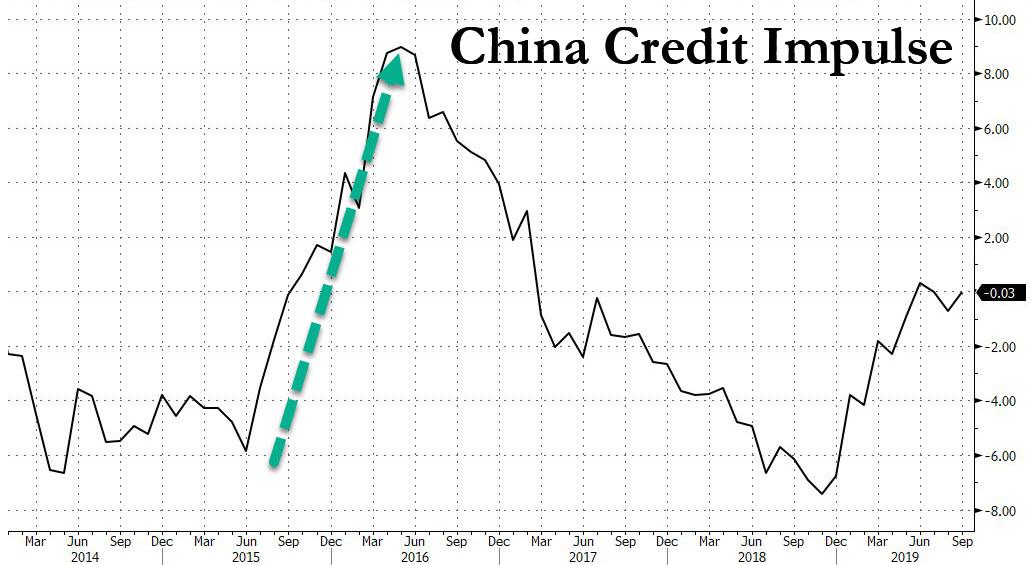 This is leading to rising bad loans: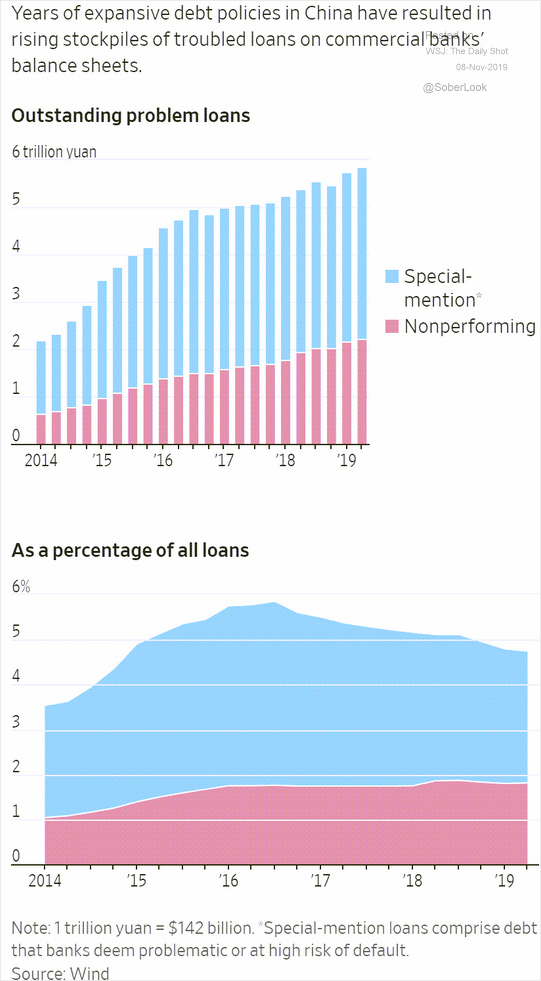 And defaults: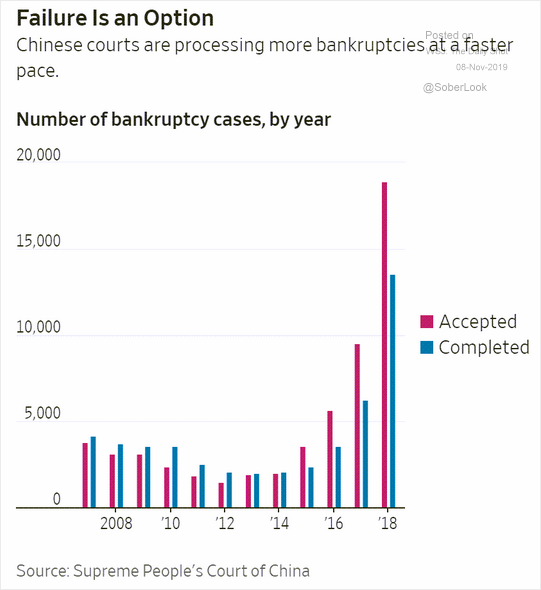 Which is good thing for rebalancing but it also means slower growth. Not least as consumers slog through the debt quagmire: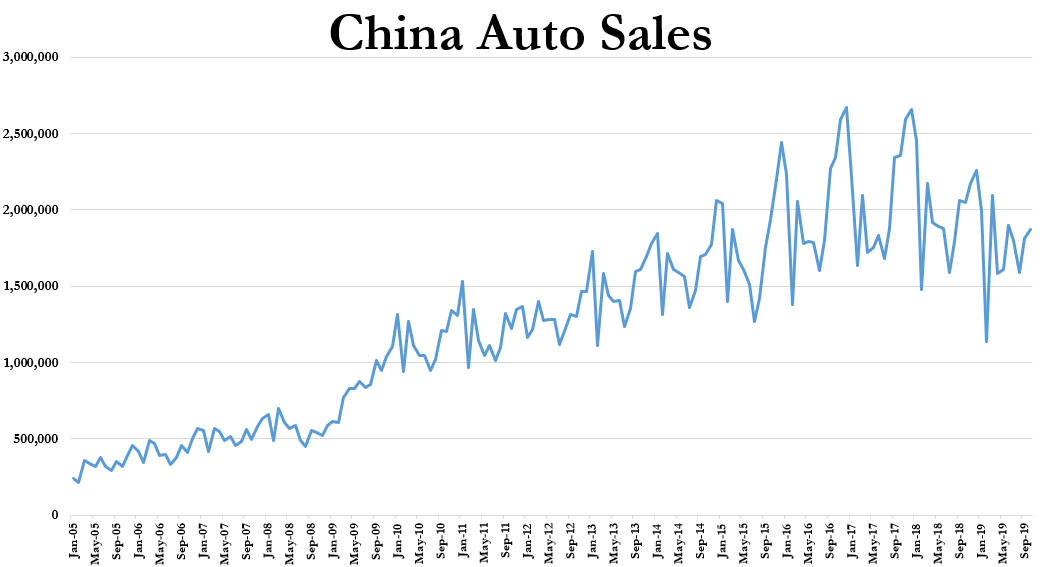 Governments too, via FT:
Chinese courts have listed 831 local governments as being in default in the first 10 months of this year, compared with 100 in the whole of 2018.

The value of these local authorities' overdue payments grew by more than 50 per cent from Rmb4.1bn at the end of last year to Rmb6.9bn ($984m) at the end of October. The totals do not take into account the amount owed by local government finance vehicles and companies operated by municipal or provincial officials, more than 1,000 of which have been listed as defaulters over the past three years. The large increase in cases provides a glimpse into the worsening financial position of many Chinese local governments as they struggle to revive economic growth that fell to a 30-year low of 6 per cent in the third quarter.

"The surge in government defaulters could lead to a social crisis with workers taking to the street and protesting against official agencies. That's the worst-case scenario for Beijing," said Chen Zhiwu, head of the Asia Global Institute at the University of Hong Kong.
Third, the construction economy is running out of puff. It has been running at such extreme levels for so long, now double what it was in 2011 when China first declared it needed to stop building so much:
That it has literally run out of useless stuff to build and stimulus is seriously counter-productive, via FT
The dozens of abandoned, unfinished buildings in the central business district of Kaifeng, a city of 5m in central China, are a telling symbol of the country's stuttering efforts to stimulate its economy — and the dwindling effect it is having on global growth.

Previous slowdowns, most notably in 2008-09 and 2015-16, saw the ruling Communist party approve huge lending programmes to spur construction, reviving the domestic economy and boosting global demand.

But although growth has this year slowed to its lowest level for three decades, posing a substantial drag on the global economy, Beijing's policy response has been limited to measures such as tax reforms, cuts to bank reserve requirements and tweaks to local government bond issuance.

…"The scale of any forthcoming stimulus will probably not be enough to reflate the global economy," said Adam Wolfe of Absolute Strategy Research, a consultancy. "Investors should not expect anything on the scale of the 2015 reflation."

China's previous go-to sector for a burst of growth was real estate. In 2015, Beijing encouraged mortgage lending and a state-funded slum renovation campaign which saw 100m people rehoused. But now Beijing wants to avoid stoking unsustainable price rises or fuelling a wave of construction that could lead to a build-up of unsold homes.

New housing starts surged at the start of the year, but growth has since moderated and "a further slowdown in current construction activity is likely for the rest of 2019 and into 2020", said Rosealea Yao of consultancy Gavekal Dragonomics.

The most likely stimulus option now is infrastructure spending, which is slowing; investment grew by 3.4 per cent year on year in the first three quarters of this year. Previous rounds of stimulus have left local governments with a huge debt load, while tax cuts reduced their income.

"Cities and provinces are having trouble financing new projects as they must spend a significant portion of their cash paying off debt," said Zhong Zhengsheng, a former Chinese central bank official.

…Government officials, business executives and analysts expect an increase in stimulus to begin as early as December. But few expect it to be on a par with previous efforts, meaning that it is unlikely to counteract slowing global growth.

Ms Beamish expects that China's stimulus in the 2018 and 2019 will be equivalent to about 7 per cent of GDP over the two-year period. Measures taken in 2015 and 2016 were worth 10 per cent of GDP, she estimates, while the 2008-09 stimulus amounted to 19 per cent of GDP, according to an OECD estimate.

"The government's tolerance for slower growth has risen," said Louis Kuijs of Oxford Economics, who expects 5.7 per cent growth in 2020. "Thus we expect it to remain relatively restrained in terms of applying policy stimulus."
I still think China is more likely to drfit lower than bust, in fits and starts of stimulus. But even that sees China growing at sub-5% by 2025: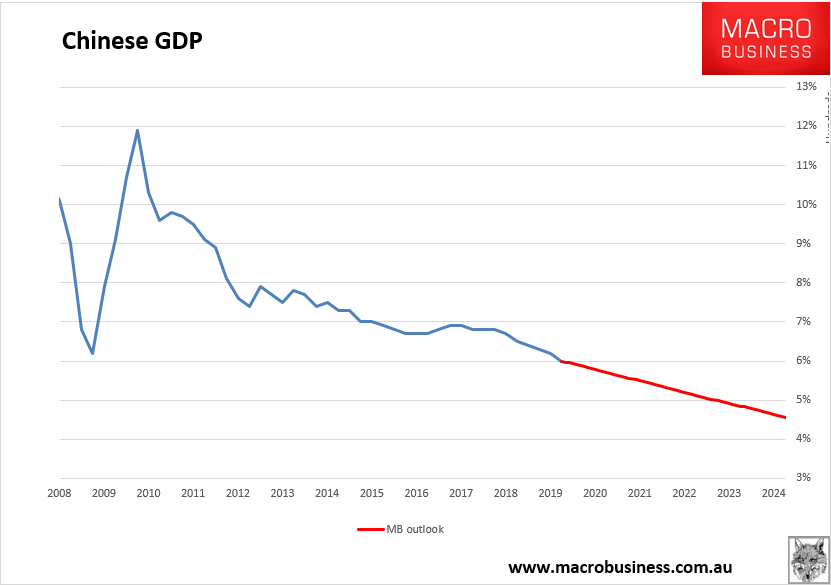 And when you account for Chinese GDP being so poorly calculated, for which we must subtract another 2-3%, then you get the idea of how bad it will get.
China is going ex-growth as I write. Unless it embraces much more aggressive reform,  it will soon struggle to grow at all.
Ditto Downunder.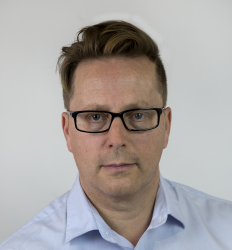 Latest posts by David Llewellyn-Smith
(see all)