Via Westpac's Andrew Hanlan:
2019/20 capex plans

Overview

Capex plans for 2019/20 have been downgraded, largely led by services. Business capex plans are lopsided, with strength in mining and weakness in services.

This is consistent with the fundamentals (a challenging and uncertain global backdrop and weak demand domestically) and consistent with our reading of the economy.

This latest capex survey update poses material downside risks to the forecasts of the RBA and the Federal Budget. The RBA has real business investment lifting from 3.2%yr in December 2019 to 6.2%yr in December 2020. The Federal Budget has real business investment increasing by 5% in 2019/20 (mining +4% and non-mining +5.5%).

The detail
Recall that Est 3 originally printed at $113.4bn, +10.7% vs Est 3 a year ago.

Est 4 came in at $116.7bn, representing a downside surprise (our expectations was for around $120bn).

Est 4 is 2.5% above Est 4 a year ago.

So, on this basis, this represents a material downgrade on from 3 months earlier.

Recall that we have argued that the Est 3 on Est 3 headline figure of +10.7% was misleading. Such a reading – in our view – was too optimistic given the challenging backdrop. That's notwithstanding the mining sector being at a turning point, with an emerging uptrend after six years of decline.

We assessed that the Est 3 on Est 3 figure was flattered by weak base effects (i.e. Est 3 a year ago was relatively weak compared with the final outcome for the 2018/19).

An alternative approach to interpreting the survey is to consider calculations based on applying average realisation ratios (RRs).

On our figuring, these RR calculations imply that nominal capex spending in 2019/20 will increase by about 0.5% on spending in 2018/19. This is also a downgrade on the survey three months earlier, with the figure then implying a rise of +2.5%.

By industry, Estimate 4 – based on avg RRs – implies that: mining capex will rise by around 11% in 2019/20; while services spending will fall by around 4%.

The mining picture is not greatly different from 3 months earlier (a rounding down from +13% to +11%). The picture for services is weaker that it was, with the estimate downgraded to -4% from -1%.

One point of clarification – the capex survey has its limitations. It excludes some sectors (education and health) and does not include some assets (spending on computer software and exploration). These sectors and assets are likely to record growth in 2019/20.
As already described, alarm bells.
Recessionberg is boxed in by the AAA rating. His tax cuts might be brought forward but who cares given they are so poorly targeted and will just drain into the great mortgage deleveraging anyway. And if things play out as I expect then his surplus is going to disappear like rain on the mountainside as the term of trade crack lower next year.
There'll be no choice for the Lunatic RBA. It will use the last of its ammo and go QE in 2020.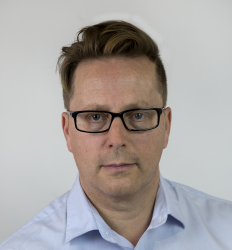 Latest posts by David Llewellyn-Smith
(see all)