Via FTAlphaville:
In the summer of 2018, Alphaville observed that there seemed to be a paradoxical bull market in being bearish.

Since the financial crisis and the ensuing rise to fame of the investors who called — and profited significantly from — it (Bass, Burry, Eisman, Paulson, Gross et al.) there have been almost constant calls for a repeat of Armageddon.

As you may have observed reading the fine, dusty pink pixels of this blog and paper, and the white sheets of others, the media loves a negative headline. So these calls tend to get a rather asymmetric amount of airtime versus, say, a an equity strategist who thinks the S&P 500 may end the year up 5 per cent.

We're not the only ones to spot this trend. JP Morgan's Michael Cembalest, chairman of market and investment strategy at the firm's Asset Management arm, has taken it upon himself to work just how investors would have fared if they'd listened to the self-proclaimed Cassandras of this cycle whenever they made a bearish market call.

He did so by calculating the returns investors would have missed out on if they rotated out of equities and into the Barclay's Aggregate Bond Index after each specific call.

Talk about shade:

And, for context, here are the market calls:

And the coup de grace:
The table below is not an exhaustive list; we could have included Bill Gross ("The Cult of Equity is Dying", 2012) and Harry Dent ("The US Has Gone Over The Demographic Cliff And Markets Will Crash This Summer", 2013) but we ran out of room.

Let's hope, for Cembalest's sake, that this note doesn't mark the top.
Obviosuly that is not to say that bears are always wrong. And you could also draw an equally amusing, and much longer, chart of equity bull calls going into 2008.
But it does make a good point about investment. Mostly tilt bullish because much of the time you will be right.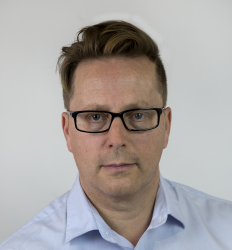 Latest posts by David Llewellyn-Smith
(see all)