Although older Australians have captured an increasing share of Australia's wealth:

Largely because they have increased their home ownership rates over the past 55 years at the same time as home values have skyrocketed: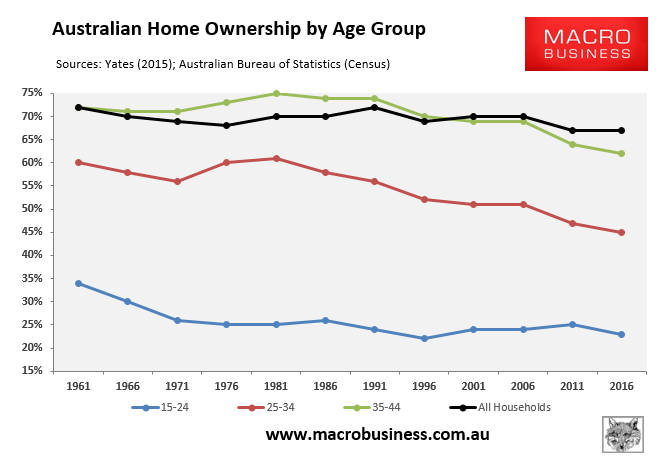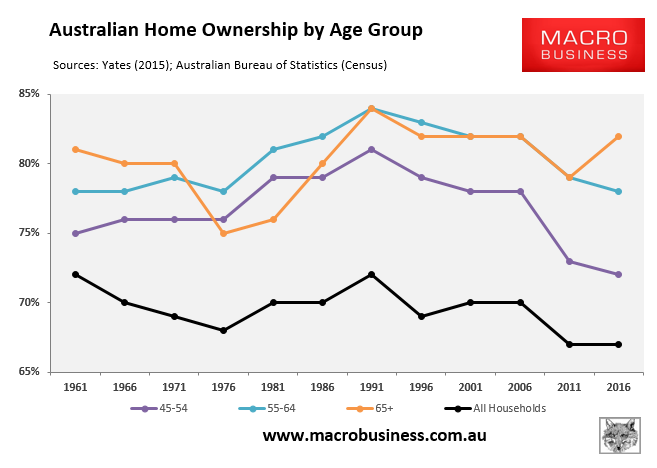 The situation is nowhere near as rosy for Australia's renting pensioners, who have the highest rate of rental poverty in the OECD:
Australians aged over 65 have the highest rate of rental poverty in the OECD as a result of the housing boom and an inequitable retirement system, new research has found.

The situation for over 65s in the rental market is getting worse, the ARC Centre of Excellence in Population Research [CEPAR] at UNSW discovered.

"About 37 per cent of renters aged 64 to 74 have both a low income and pay more than a third of it in rent in 2019, up from 21 per cent in 1996," CEPAR senior research fellow Rafal Chomik said.

That is largely because rent has grown far quicker than retirement incomes…

CEPAR research found that the number of older Australian renters in relative poverty was 42 per cent, the highest in the OECD. The US was second at 41 per cent…
These findings argue for broad reforms to both the housing and the Aged Pension systems.
On the housing side of the equation, there is a clear need for greater public investment in social and community housing, greater rental assistance payments, as well as rules that give greater security of tenure to renters, like those that exist across much of Europe.
Regarding the Aged Pension, it should be reformed to provide less taxpayer assistance to wealthy home owners and more assistance to renters, via:
Including one's principal place of residence in the assets test for the Aged Pension at some point in the future (e.g. 1 July 2022), thus allowing current retirees and prospective retirees adequate time to make arrangements.
Raising the base rate and assets test for the Aged Pension, thereby providing more funding to poorer pensioners genuinely doing it tough.
The Government has already extended the existing state sponsored reverse mortgage scheme, the Pension Loans Scheme, to all people of retirement age. This means that asset (house) rich retirees can continue to receive a regular income stream in exchange for a HELP-style liability that is recoverable from the person's estate upon death, or upon sale of the person's home (whichever comes first).
If these reforms are implemented, house-rich pensioners will continue to receive an income stream as they do now under the Aged Pension, but with less drain on the Budget and on younger taxpayers, whereas poorer pensioners will also be lifted out of poverty.
The superannuation system – which unambiguously favours the wealthy (see below chart) – also needs to be reformed so that concessions are more equitable. I wrote about this in detail in my earlier post.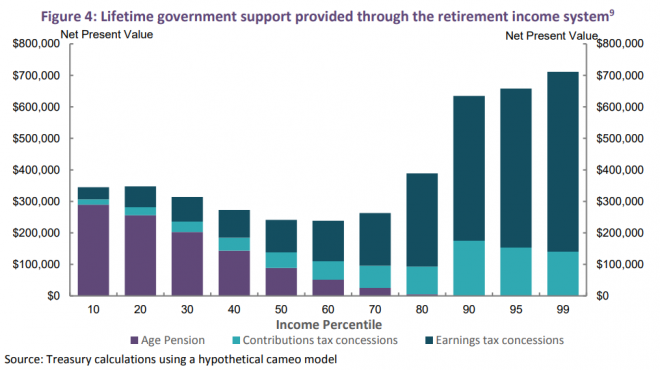 Reforms of this nature would be a win-win for both equity and budget sustainability.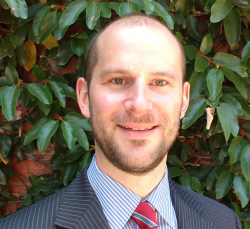 Latest posts by Leith van Onselen
(see all)