Via The Australian:
The shopping centre industry has been rocked by the largest deal of the year, with a half stake in the $1.34bn Westfield Marion in Adelai­de selling to Singapore-listed SPH REIT, in a transaction showing an 8 per cent discount to the mall's December value.

The sale of Adelaide's biggest centre will reverberate across the sector as the pricing may affect malls across Australia while they are under pressure from struggling department store anchors and sluggish consumer spending.

It could prompt concern of more widespread value falls across the sector, which is wrest­ling with a shift to turn malls into leisure destinations that offer more high-value services as e-commerce is ripping through the area.
These are highly illiquid assets so their carrying value is often bullshit. That's why many super funds like them, they can hide cyclical price moves without marking to market.
Even so, we are into a long cycle decline in mall values. Consumer woes will not turn around while Australia persists with the mass immigration economy. It does not lift incomes. This will be made worse for the next decade by declining national income on the back of falling bulk commosity prices as China slows to nothing growth.
The run up has been spectacular as the risk free rate has collpased: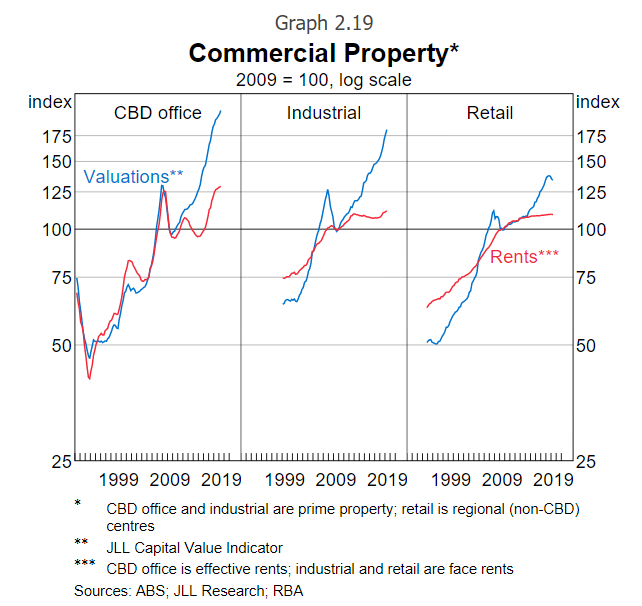 But the party is over for marginal properties: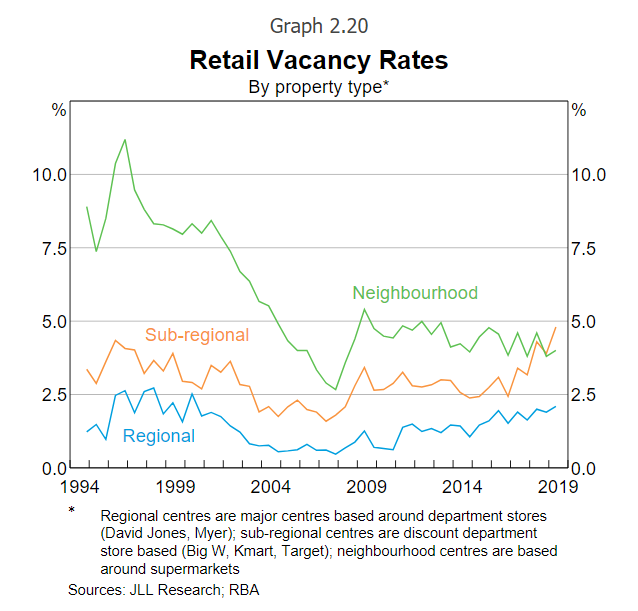 Once household deleveraging embeds, this becomes a structural headwind that has seen US malls struggle to recover for a decade: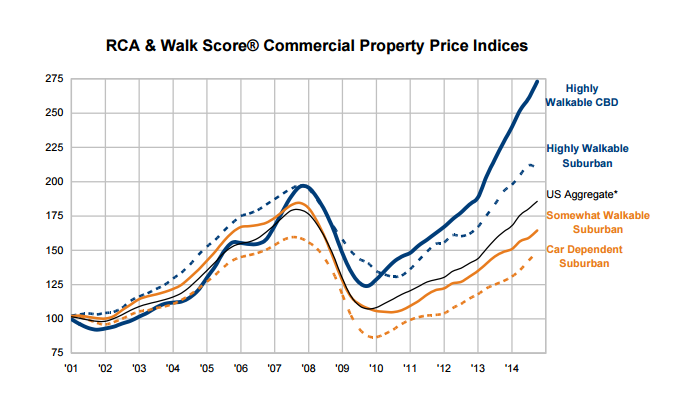 Although values have not yet crashed here, you can expect a long and painful decline in real terms at best.
Latest posts by David Llewellyn-Smith (see all)