Via Bloomie:
The answer to the renewable energy industry's biggest challenge is emerging in the Australian outback.

Early next year, one of the first power projects that combine solar and wind generation with battery storage is planning to start up in northern Queensland state. The Kennedy Energy Park, just outside the sleepy town of Hughendon, will combine 43 megawatts of wind and 20 megawatts of solar with a 2-megawatt Tesla Inc. lithium-ion battery.

Hybrid projects like Kennedy aim to tackle a problem faced by climate change challengers, and grid planners, across the globe: how to firm-up intermittent renewable power so that the lights stay on when the sun doesn't shine or the wind doesn't blow.

It could also be a precursor of what's to come in the next decade. Plunging green technology costs are opening up markets and suppliers are seeking new avenues to combat falling margins. Australia, India, and the U.S. already have a combined pipeline of more than 4,000 megawatts of hybrid, or co-located projects, according to BloombergNEF analysis.
It IS what is coming, especially in Australia where the private carbon tax applied by the gas cartel makes such developments a no brainer. On our numbers the killer app of renewable plus battery is already here at the utlity level.
Utility Electricity numbers:
Solar: About $0.04. Higher in less sunny areas.
Solar + battery:  If you just want to shift some of the daytime into the evening peak then about $0.07. To get round the clock, around $0.09.
Coal power: About $0.07 to $0.08. Only moderately sensitive to the coal price. Operating costs are about half the cost – i.e. solar (in sunny areas) is almost cheaper than the operating cost of an existing coal plant.
Gas power: About $0.04 to $0.08. Very sensitive to the gas price.
Oil power: About $0.23 from a small scale diesel generator. Was generally useful as backup/remote region power, but batteries and solar power have all but killed this market.
The power of compounding: Costs have been decreasing by about 20% per annum for both batteries and solar. If this continues then in 5 years then even cheap US gas will no longer be economic in sunny regions.

Next up will be at the household level once battery prices collapse:
Retail Electricity numbers:
Retail Prices: US, China, India about $0.15. Australia $0.25-$0.35. Japan $0.25. Europe $0.30 (varies widely – Germany = $0.40)
Time of Day charging: The above charges are averages. Time of day charges vary widely, but Off-peak prices of less than $0.10 and peak prices greater than $0.40 are indicative of the range.
Rooftop solar: About $0.13. Higher in less sunny areas.
Rooftop Solar + battery:  If you just want to shift some of the daytime into the evening peak then about $0.31. To get round the clock, around $0.39.

This may finally end the gas cartel's stranglehold on the east coast economy.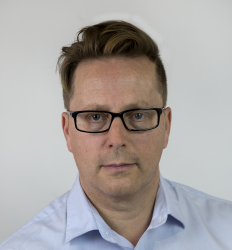 Latest posts by David Llewellyn-Smith
(see all)